left
Systems and Engineering Science Doctorate (SEED) is a MSCA COFUND programme at LUT University offering a 48-month long position for 13 Doctoral Candidates (DC). The programme builds on a versatile scholar programme, a systematic secondment scheme and detailed communication, dissemination and exploitation measures.
The systematic secondment scheme builds on each DC having an academic secondment in a European or international university of high standing and excellence and a non-academic secondment in industry in Finland. We have 20 excellent associated partner organisations committed to hosting the DCs during their secondments.
The call is open from 1 March 2023 to 30 April 2023. We are looking for 13 Doctoral Candidates in the fields of software engineering, chemical engineering, industrial engineering & management (IEM), computational engineering, applied mathematics and technical physics, starting from 1 September 2023.
This programme has received funding from the European Union through Marie Skłodowska-Curie actions under project number 101081466: SEED - Systems and Engineering Science Doctorate.
right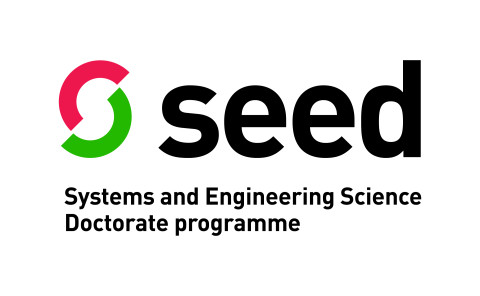 right
Project documents
Read the SEED Call summary and Guide for Applicants to find out more on eligibility criteria, application procedure and recruitment conditions.