On this page
People search
You can browse our staff by expert listing or search for an individual by name.

left
Lappeenranta campus 
Yliopistonkatu 34, Lappeenranta, Finland
Postal address
P.O.Box 20
FI-53851 Lappeenranta, Finland
Tel. +358 29 446 2111
left
Mikkeli regional unit
Lönnrotinkatu 7 and Sammonkatu 12
50100 Mikkeli
right
Kouvola regional unit
Kauppalankatu 13
45100 Kouvola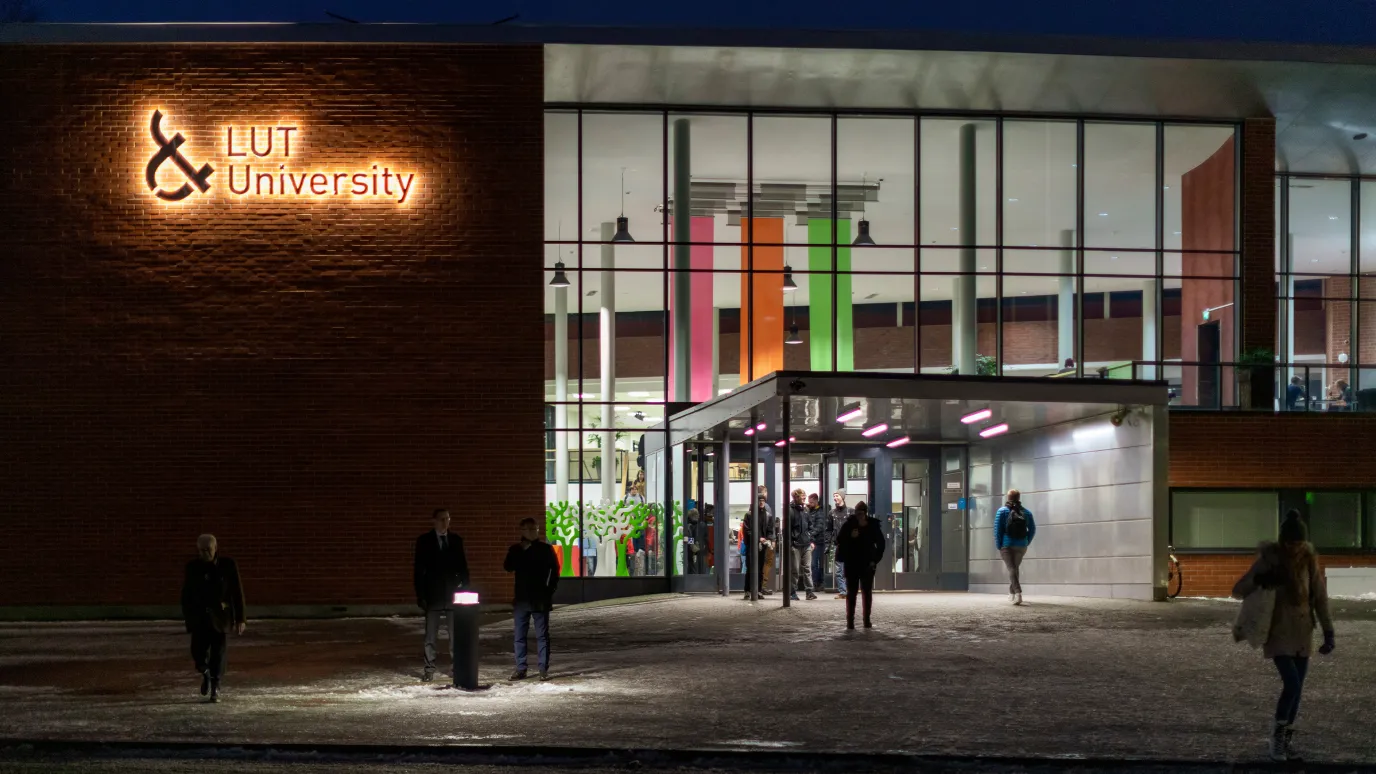 Campuses and regional units

LUT University operates on two campuses: in Lappeenranta and Lahti. In addition, the university has regional units in Mikkeli and Kouvola.
left
Business ID:
0245904-2
VAT no.
FI02459042
Invoicing address:
LUT University
P.O.box 836
FI-00074 CGI
Finland
We primarily accept e-invoices:
EDI identifier: 003702459042
E-invoicing operator: CGI
Operator code: 003703575029
E-mail invoices will be delivered to:
FI: ostolaskut.fi@cgi.com
EN: purchaseinvoices.fi@cgi.com
E-mail invoices must include a visible P.O.box address and the name of the university.
The invoice must contain the name of the subscriber and the cost center or project number.
More information controller Sirpa Karhu, email: sirpa.karhu@lut.fi
Bank account
IBAN FI3950000120255954
SWIFT (BIC) OKOYFIHH
OP Corporate Bank PLC
P.O. Box 308
FI-00013 OP

Using LUTGuest Wifi network
LUTGuest Wifi is provided for temporary visitors at LUT University site.
Choose "LUTGuest" wireless Wifi network with your device and try to connect to it.
The Sign In page will open. If you have not registered on this page before, select the "Or register of guest access" link at the bottom.
Create an account by adding the asked information and then pressing Register.
After that, you will receive an SMS with a username and password. Use them to log in to the Sign In page whenever you want to connect to the LUTGuest network.

The whistleblowing channel is based on the Act on the Protection of Persons Reporting Infringements of European Union and National Law (Whistleblower Protection Act). anyone who, in the course of their work or other duty, becomes aware of or discovers an abuse within the meaning of the Act in the activities of LUT University, may report the abuse through the whistleblowing channel. By doing so the whistleblower obtains whistleblower protection if meeting the conditions of the Whistleblower Protection Act.