left
Doctoral students and early career (junior) researchers and faculty are warmly invited to attend and present their research at the 2023 FINT Doctoral and Early Career Colloquium. The colloquium will be held on 14 June 2023, the day before the FINT conference main program, and will focus on supporting budding researchers in developing their careers and conducting high-quality trust research.
 
The colloquium will include a 2-hour paper development round-table session, where participants will have the opportunity to present and receive detailed developmental feedback on their research from experienced trust researchers, including Kurt Dirks, Ashley Fulmer, Tony Kong, Guido Mollering, Pri Shah, Ros Searle, Joe Hamm and others. We are excited that Professor Sim Sitkin (Duke University), an esteemed trust scholar, has agreed to give the keynote address. After this, the schedule will include interactive panel discussions on navigating the many aspects of academic life and the publishing process. 
 
The colloquium offers a unique opportunity to network with other early career scholars, as well as established trust researchers, and reflect on your academic career in a supportive and developmental environment.
right
Participants are strongly encouraged to submit a research paper to the colloquium. Deadline for submissions is 15 October 2022 via submission portal fint2023.exordo.com. Papers will be reviewed by leading trust scholars prior to presentation at the conference, and participants will have the opportunity to incorporate this feedback prior to presenting.
Papers can be up to a maximum of 3000 words (including title, abstract, figures/tables etc.) excluding references. Papers should be submitted in MSWord or PDF with double spacing, 12pt Times New Roman font, numbered pages, and APA-style citations. Your paper should clearly explain the relevance of the chosen topic, the research question, theoretical background, and the contribution of the research. Empirical papers should provide an overview of their methodology, analysis, and main findings
Please reach out directly if you have any questions.
Alison Legood, University of Exeter (A.Legood@exeter.ac.uk)
Nicole Gillespie, University of Queensland (n.gillespie1@uq.edu.au)
left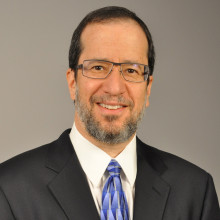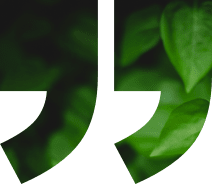 right
On becoming an impactful scholar
Sim Sitkin
Professor, Duke University
Sim B. Sitkin is the Michael W. Krzyzewski University Distinguished Professor of Leadership, Professor of Management and Public Policy, Faculty Director - Fuqua/Coach K Center on Leadership and Ethics, and Director - Behavioral Science and Policy Center at Duke University. He is a Fellow of the Academy of Management, the Society for Organizational Behavior, the Society for Organizational Learning, and the International Network for Trust Research.  He is Co-Founder and Co-President of the Behavioral Science and Policy Association and President of Delta Leadership, Inc.  His research focuses on the effects of leadership and organizational control on trust, risk-taking, experimentation, learning, and innovation. His most recent books are Organizational Control, The Six Domains of Leadership and The Routledge Companion to Trust.
FINT2023 – Program

FINT Workshop & Doctoral Collogium, June 14-17th, 2023 – Welcome to Helsinki, Finland!