Supporting sustainability
BioProt is the abbreviation of "Development of bio-based and antimicrobial nonwoven materials and use as protective equipment".
The project aims to develop more user-friendly and ecological personal protective equipment (PPE), resulting in better supply security and internationally competitive business in Finland.
Co-operation between research institutes and companies
In the project, several Finnish research organisations, i.e. LUT, LAB University of Applied Sciences, VTT Technical Research Centre, JYU University of Jyväskylä, LUKE Natural Resources Institute Finland and UH University of Helsinki, are collaborating with Lifa-Air, Premix, Teknikum and Teknos. In turn, HUS, Mehiläinen, Berner, Optitune and Lindström Group give the In-kind contributions.
Funded by Business Finland
BioProt is a two-year project funded 60% by Business Finland with a total budget of EUR 5.2 million.
BioProt is part of ExpandFibre
ExpandFibre is an R&D collaboration and an Ecosystem established by Fortum and Metsä Group. It aims to accelerate the development of sustainable bioproducts, focusing on upgrading pulp fibres, hemicellulose and lignin into new bioproducts using sustainable sources, such as straw and northern wood. It's ambition is also to meet the growing demands for sustainable textile fibres and other added value biomaterials.
See more www.Expandfibre.com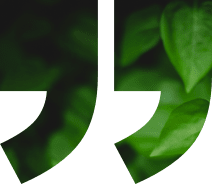 Until now, we have had a very active research group with members of different backgrounds. It has been a pleasure to work with all parties in the BioProt.