One of the key challenges facing industry, policymakers, and the planet is how to make the materials essential to modern life – such as plastic - truly sustainable. Globally, we use and discard vast amounts of plastic a year, most of which is left in landfills, where it will take decades or even centuries to degrade.  
 
As sustainability becomes a moral and compliance imperative for all industries, it is more important than ever for forward-thinking plastics manufacturers to find ways to extend the useful lifespan of their products and find ways to make those plastics more easily degradable. 
 
One such company is Ekomuovi, a Finnish manufacturer based in Hollola, Finland which specializes in the design and manufacture of various plastics products that are used across a wide range of industries.  
 
Ekomuovi wanted to find out more about the conditions in which plastics degrade, which Managing Director Tero Tupakka describes as an area of growing importance to their business. 
 
To better understand this question, Ekomuovi turned to LUT, to see if their chemical engineering department could offer some insights. 
"We know the team at LUT very well and hoped they could help us learn more about important areas to our market" Tupakka explained.
LUT enlisted one of their own undergraduate students, Elina Luuppala, to research and write her bachelor's thesis in collaboration with Ekomuovi.  
 
This exciting partnership gave an ambitious student valuable industry experience, while also allowing Ekomuovi to tap into LUT's vast reservoirs of knowledge to solve real-world problems. 
left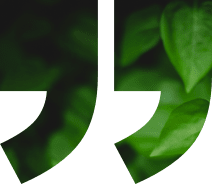 This whole experience left me with a really positive impression of the industry, and I definitely plan to go and work for companies like Ekomuovi in the future
right
An exciting career experience
For her part, Luuppala was drawn to the idea of completing a thesis that was commissioned by a large company for multiple reasons.  
 
"Originally, I just wanted some help deciding on a thesis topic, since I was struggling to find the right fit", explained Luuppala, adding that her keen interest in microplastics made this particular project well-tailored to her own academic ambitions. When the faculty approached her with this thesis project, she quickly jumped at the opportunity. 
 
While many of the specifics of the thesis research remain confidential business secrets, Luuppala was able to share that her task was to study how polyethylene - the most commonly used plastic in the world - aged and degraded in various solutions. The research involved using infrared spectroscopy to measure changes in the composition of the plastic.  
 
"This really felt like I was able to do something that had literally never been done before, and Ekomuovi was there to guide me through the entire process and answer my questions whenever I asked".  
 
In true scientist form, Luuppala noted that there is still more to be done and that she doesn't want to make any bold claims about her research results. This is perhaps evidenced by the fact that she will continue her studies at LUT at the postgraduate level, in the hopes of solving similar problems for manufacturers in the future.
"This whole experience left me with a really positive impression of the industry, and I definitely plan to go and work for companies like Ekomuovi in the future".
left
Industry collaborations offer new ways of thinking
Members of the LUT School of Engineering Science (LENS) also see the value in such collaboration with industry. Mirka Viitala is a researcher in separation science at the university and was responsible for supervising Elina Luuppala's thesis. For her, the benefits go both ways.  
 
"We're researchers, so we don't think like a company. This allows us to think outside the box and offer solutions that those inside an industry might not have thought of, or had the resources to pursue", explained Viitala.  
 
On the flip side, commissions from the private sector can help researchers with their own academic goals.  
 
"Collaborations like this one with Ekomuovi offer rich possibilities for future research, and it's very rewarding to hear how we have helped companies tackle real-world problems", she added.  
 
To allow for smooth collaboration, Viitala said that it was important for all sides to meet and discuss practical issues, such as the scope of the work and the transparency of the results. This conversation allows both parties to determine the exact parameters of the study and ensure that work is divided fairly, and that limits are established from the outset.  
Over at Ekomuovi, this approach has yielded positive results. Tupakka, the managing director, would recommend that other similarly positioned companies consider such partnerships in the future.  
 
"The LUT team opened our eyes in so many ways, and the collaboration was always easy. My message to others is to use the really good existing potential that universities have to offer".  
 
Meanwhile, Viitala also had some advice for companies that might be looking to pursue similar research collaborations in the future.  
 
"Always come to the table with an open mind. Even if you think there might be a conflict between business and academic interests – for example, with sensitive business data. A solution can be reached which benefits everyone, as long as you have the right attitude".
right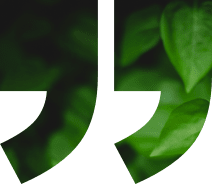 The LUT team opened our eyes in so many ways, and the collaboration was always easy. My message to others is to use the really good existing potential that universities have to offer