BioProt visited Jyväskylä on 10.-11.2023. BioProt visited VTT first, where we explored the manufacturing facilities of nonwovens and listened to some interesting presentations of different topics. Workshop was continued next day at JYU, dealing with the antivirals, antibacterials and biocides, their regulation and analysis methods. This was the fifth in a series of eight Workshops of BioProt. Altogether, excellently 40 BioProt members and researchers participitated in this Workhop. Next Workshop will be held in Biomedicum, Helsinki on 15.3.2023, dealing with future facemasks, user experiences and business models.
BioProt is a two-year project started at the beginning of 2022 and has been funded by Business Finland, including six research institutes (LUT, LAB, VTT, JYU, Luke, HU), four companies with own projects (Lifa Air, Teknikum, Premix, Teknos) and five In-kind companies (HUS, Mehiläinen, Berner, Optitune, Lindström Group).
left
Workshop of Bioprot was kept this time in Jyväskylä. It was nice to meet BioProt members face-to-face and have good conversations and listen interesting presentations related to nonwovens, biocides, antibacterials and antivirals.
Visiting VTT
BioProt had a great opportunity to visit VTT in Jyväskylä on 10.1.2023. Under Harri Kiiskinen (VTT) leadership, we did see the foam forming pilot facilities and also visited some laboratories at VTT. The topics of the presentations concerned:
(1) form foaming technology (Harri Kiiskinen),
(2) UV light- assisting disinfection of facemask (Titta Kiiskinen),
(3) X-ray microtomography (Tuomas Turpeinen),
(4) bio-based filtration materials (Timo Lappalainen) and
(5) airflow simulations in porous substances (Antti Koponen).
The visit gave us a very good understanding of the production of nonvowens and research related to them. It was also interesting to see different samples produced by foam forming, and actually see cross sections of a tick, which is, indeed, a bio-based material, imaged by X-ray microtomography.
right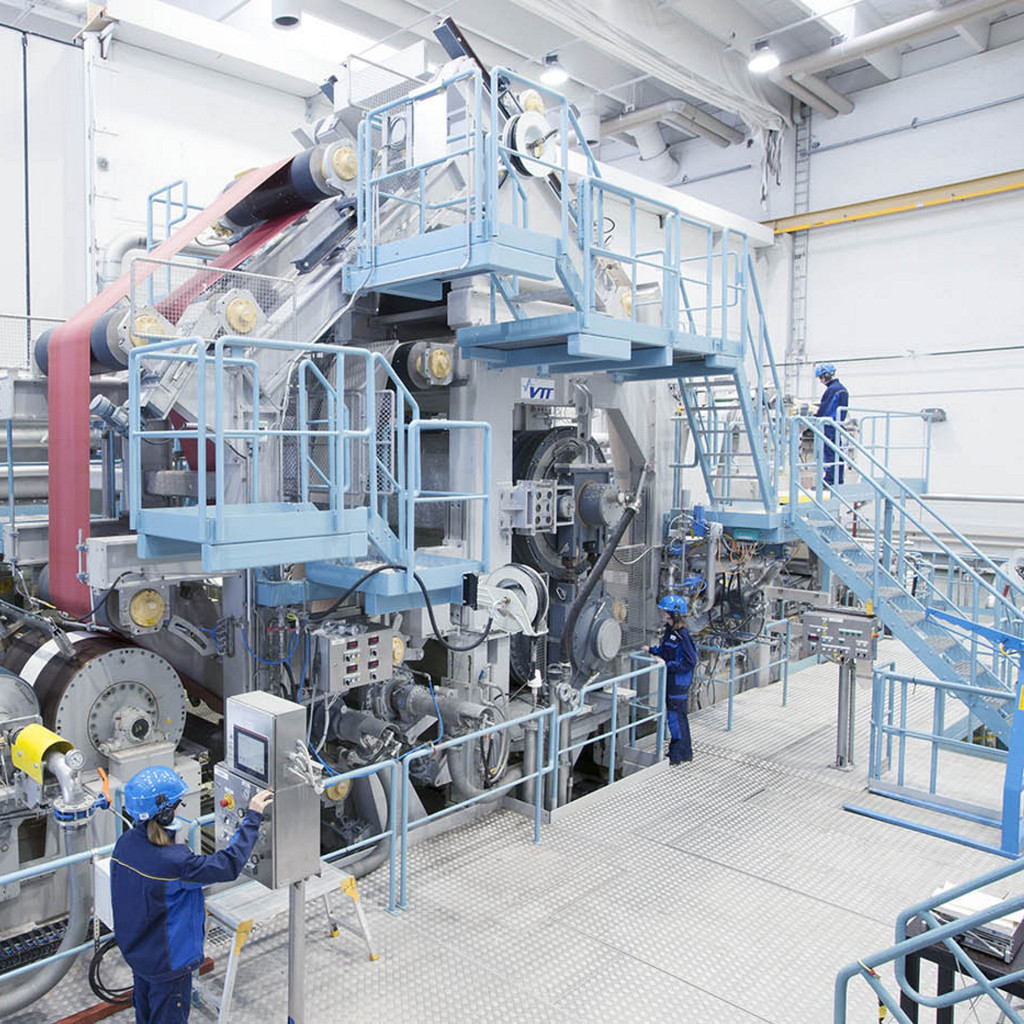 left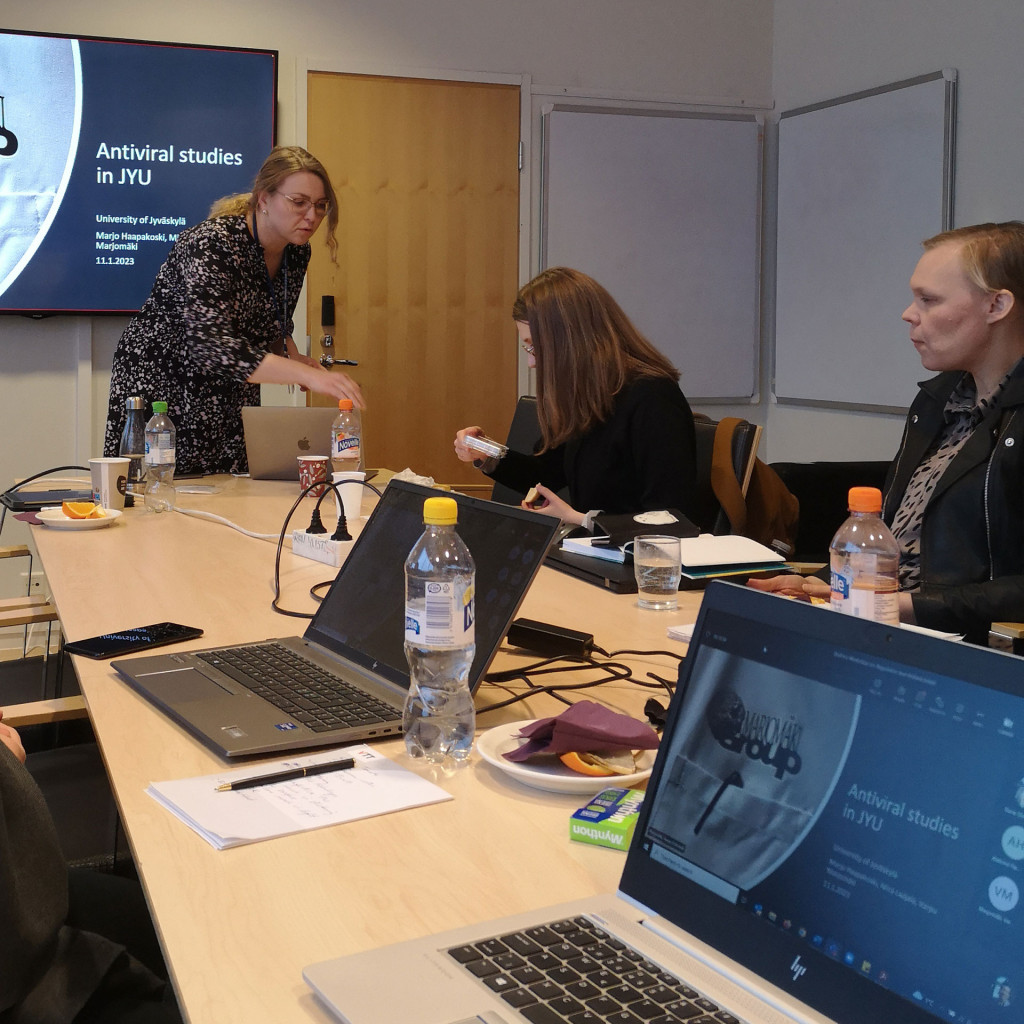 right
Regulation and Antiviral Workshop at JYU
Varpu Marjomäki (JYU), Tuule Jyske (Luke) and Satu Salo (VTT) hosted the Workshop at JYU on 11.1.2023. In the morning session, Heikki Vuorikoski (Luke) gave us a lot to think about and enlightened us concerning the regulation issues related to biocides. Although the topic is rather complex and covers many issues, we could see that an enormous amount of work is needed to clarify the regulation related to, for example, one specific components.
In the afternoon session, we listened to presentations about the antibacterial and antiviral testing and their modifications on the facemasks and different materials. Thanks to Varpu Marjomäki (JYU), Marjo Haapakoski (JYU), Satu Salo (VTT), Jaana Huotari (VTT), Jenni Tienaho (Luke) and Tuula Jyske (Luke) for the presentations. We could realize that modifications of the testing methods is needed, especially for the facemasks studied in the BioProt project. At the end, we had a great opportunity to see the laboratories at JYU which were glowing with newness.
Next Workshop of BioProt
Next workshop of BioProt organized by WP4 and WP5 will be held on 15.3.2023 at 9-16 in Biomedicum, Helsinki.Topics of the Workshop will be future facemasks, user experiences and further processing of the business models. More information will be given closer to the event.