Expand your networks and participate in public projects
left
The Centre for Separation Technology is a platform coordinating the discovery of new opportunities, research and industrial cooperation in separation processes. Currently, CST has over 60 members, ranging from big multinational companies to first-class universities. The CST board has four members from industry and four from LUT.
Founded in 1997, CST is the bridge between industry and academia for global separation technologies – now and tomorrow. CST's network provides real solutions that raise the ambition level of the industry, enabling players to have broader opportunities, better processes and greater impact.
To address the needs of the industry, CST helps to build the best possible networks and project consortiums, offers laboratory services, as well as students' course assignments and thesis works.
left
CST can initiate significant funding opportunities, build large consortiums and assist in the composing of members' funding applications – totally free of charge to the members. Here's how we do it.
CST is a firm believer in building the best possible networks. The idea is to make sure that the right people get together at the right time. This means, for instance, that CST invites specific industry players to its events: namely, companies that are a great strategic fit from the perspective of the separation tech community.
First and foremost, CST wants to lay down the best foundations, so that its members can succeed. A big part of this involves innovative matchmaking which leads to fruitful partnerships and
better business. CST offers its members a genuine voice as part of the CST community. For the member's organization, this translates to increased visibility through various channels. 
 
right
Many members would agree that the real "ace in the hole" for CST is its prowess in helping companies secure funding for projects. CST has participated in the composing of dozens of successful funding applications and is always ready to come to the aid of a member in this regard. 
Simply put: CST has that rare funding know-how that our members have come to rely upon over the years. And there's more: in connection to joint research activities, members can also take advantage of the analytical capabilities and lab equipment. CST Membership is completely free for active partners who are working together with us to find new solutions. CST is funded by LUT for the benefit of both the university and its partner companies.
left
Here are a few examples of how LUT's Separation Science is forging new paths and transforming the old:
Bio-based Materials is an exciting area with a clear need for breakthroughs in energy-efficient bioprocesses and the conversion of biomass into chemicals. Currently, Separation & Purification processes account for 60-80 % of the total costs in the sector. Improving the quality and efficiency of separation processes will contribute significantly to reducing costs and making bio-based energy and chemicals truly feasible.
Water is a matter of life and death for people and the planet. Therefore, Separation Science will always deal, in one way or another, with this issue. Currently, it is already feasible to reduce water usage by adapting smart recovery methods. At the same time, hi-tech water treatment is making significant advances as well.
Metals and minerals are in the very core of Separation Science. Since 40 % of the global economy is dependent on the mining sector, the financial stakes are high – and Circular Economy is making its own demands in this field, as well. As a consequence, purification of ores and purification & recycling of waste keep rising on companies' agendas.
right
Application areas
Separation processes in water treatment, mining and metallurgic industry, food industry and biorefining
Classification of solids
Gas separation
Separation phenomena in aggressive conditions
Biological water treatment
Development and tailoring of separation materials
Hybrid separation processes
Valorisation of waste materials
Scientific expertice
Adsorption
Chromatography
Centrifugal sedimentation
Crushing and grinding
Extraction
Filtration
Gravity thickening
Ion exchange
Advanced oxidation
Biological processes
Membrane technology
Simulation and modelling
left
CST helps secure funding for key projects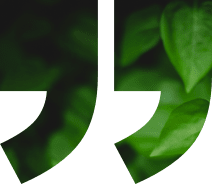 CST can support us in so many ways that we consider them to be a strategic partner for us. We have seen, time and time again, that great things happen when we work together.
right
5R Refinery takes on the Waste Challenge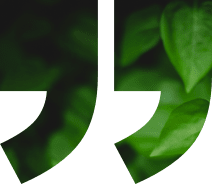 Bringing together varied expertise can, indeed, lead to great results, with commercial potential also abroad. - We have a shot to make something totally new here.
left
Characterisation of solutions 
TOC, COD
Conductivity, pH
UV-VIS (lignin, proteins, glucose)
Turbidity
Monosaccharides (HPLC, GC-MS)
Molar mass (MALS)
Wood extractives (GC)
Hydroxyacids, carbohydrates (CE)
Salts (IC)
Inorganics, Metals (AAS, ICP)
Microscopes 
FTIR, Optical microscopy, SEM, AFM,
Confocal Raman
right
Characterization solids 
Surface charge (Streaming potential)
Hydrophilicity (contact angle)
Chemical structure
Physical structure
Staining + optical microscopy
Extraction + GC analysis
Particle analysis 
Morphology and particle size analysis
XRD & XRF
CST Membership requirements
left
To be a member of CST we only request that our members are active within the network. You can be active in a number of ways. 
Projects & funding
Partnering in public project proposals in the field of separation technology
Commissioned research
Education
Relevant training activities in the field of separation technology
Participation in training programs in the field of separation technology
Attend or participate in events
Scientific conferences & webinars
Workshops
Advisory roles
CST board member
Expert interview
Advisory board member in public projects
right
CST Membership is FREE
Because when you are a member of the CST community you are an active partner providing part of the solution.
CST board members 
Jukka Koskela, Roxia Group (Chairman of the board)
Sari Mannonen, Helen Ltd
Tero Tupakka, HyXo Group
Kimmo Järvinen, Technology Industries of Finland
Jari Hämäläinen, LUT University
Mari Kallioinen, LUT University
Riina Salmimies, LUT University
Tuomo Sainio, LUT University