left
Innovative circular economy solutions being sought by countries around the world is exactly where 5R refinery comes in. 5R refinery is based on 5 recycling principles REPURPOSE, REMOVE, RECOVER, REDESIGN and RECYCLE.
Sludge is REPURPOSED into resources (biofertilizer, 3D adsorbents, polymer powder and biodegradable hydroxy chelating agents) for the valorisation of copper tailings, revolutionization of 3D printing business, pollutant removal at the source (detergents, pulp and paper and waste water treatment) and nutrient repurposing with added superior fertilizer functionality for agriculture.
Ground-breaking technologies (3D adsorption from 100 % recycled polymer, hydroxy acid manufacturing, polymer powder recycling reactors) combined with innovations (waste sorting and plant growth monitoring) and conventional technologies (fertilizer manufacturing and complete dewatering solution) provide the total solution (5R refinery) to solving some of the biggest challenges of our time.
right
Project funding
Business Finland 
Project implementation time 
1.1.2021 – 31.8.2024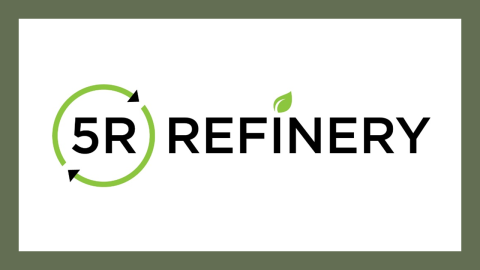 REPURPOSE another industries waste (copper tailings) into secondary raw materials and reuse water reaching near zero liquid and solid discharge by providing the missing technologies (3D adsorbents & hydroxy acid dewatering aids), to the total dewatering solution.
REMOVE pollutants (heavy metals and organics) selectively from wastewater so it can be reused, reducing water withdrawal and restoring balance to the environment.
REDESIGN processes (pulp and paper) and products (detergents and fertilizer) to remove pollutants at the source by substituting oil-based chelating agents with biodegradable hydroxy chelating agent blends to prevent pollution.
RECYCLE polymers (over-and-over again) into 3D printing powders to reduce operating costs to match those of conventional manufacturing, revolutionizing the additive manufacturing business.
REUSE sludge nutrients by combining them with hydroxy acid chelating agents to create products with functionalities and capabilities that go beyond conventional fertilizers.