On this page
Kalevi Kyläheiko has not met his wife and children for nine months. He was supposed to come to Finland for the summer, but the coronavirus cancelled his plans. Like the rest of Germany, Bremen, where Kyläheiko lives, is in lockdown because of the COVID-19 pandemic. Only the pharmacies and supermarkets are allowed to stay open. Kyläheiko keeps in touch with his family by telephone.
"At this age, being in contact over a video link is no longer very flattering," says Professor of Economics (Emeritus) Kyläheiko with a joke.
Normally, the boost given by the local football team Werder Bremen is very much present in Bremen's urban culture, but now "all football bars are on their last breath", as Kyläheiko puts it. In his opinion, it is well in line with the atmosphere of the harsh COVID-19 year that the season has not been among the best for Werder Bremen. Still, Kyläheiko continues his unwavering support for his favourite team.
Living in lockdown feels lonely. Kyläheiko is not even able to give lectures at the university. Or actually he could give lectures if he started doing that remotely by his kitchen table, but Kyläheiko says that he is an old-fashioned man.
"I need a blackboard behind me on which to write mathematical formulas. I would rather talk to an empty lecture hall over that video link instead of talking to my laptop screen."
left
"Now we'll start doing some serious research"
"A man with a big vision whose presence in the building was felt several floors below him." "Intelligent, intense and determined."  "Mentor to whom I owe a lot." These are some of the descriptions you hear from those who know Kyläheiko, when the talk turns to the character who has been yielding influence at LUT University for almost 40 years.
Kyläheiko, who served as Vice Rector of LUT University and dean of the LUT School of Business and Management (LBM) on two occasions, held his farewell lecture at LUT in January 2017. The demand for the lecture became so high already in advance that the university decided to stream the farewell lecture. It was watched by more than 7 000 people. Kyläheiko is also the only professor for whom LBM students have started a Facebook fansite.
There are good grounds for his popularity. It is largely attributable to Kyläheiko that at the turn of the 21st century LBM started to actively pursue serious research. The story tells that one afternoon the university staff was already getting ready to go home when Kyläheiko walked into the room and declared: "Now we'll start doing some serious research." Kyläheiko recruited several fresh faces, many of whom still influence at LBM.
"The recruitments I made were successful. It was a little like putting together a poor man's football team; all I could do was hope that the promising young researchers I selected would develop into something bigger. And my team members have indeed delivered the goods," he says now.
Kyläheiko was a strong advocate of the internationalisation of the School of Business: he visited foreign universities to seek ideas and encouraged staff to join researcher exchange programmes and to participate in key conferences in the field. The Best Paper Award received by Kyläheiko and his research partners at the International Association for Management of Technology (IAMOT) conference in 2001 was a big deal for the School of Business staff.
Collaboration with the Society for Viipuri School of Economics helped in the achievement of the research objectives. Together with the Society for Viipuri School of Economics, Kyläheiko established the Viipuri Prize, which has been awarded since 2003 to internationally distinguished researchers about every other year.
Kyläheiko recalls that "in the early 2000s, we had great doubts about how favourably top researchers in the field would receive messages from some LUT School of Business and Management."
However, the first prize winner, David Teece from Berkeley (University of California), was very excited about it. Since then, the Viipuri Prize has been considered a great merit.
"And now LBM is among the world's top 200 business schools in the THE rankings. That is a really big thing," Kyläheiko says.
right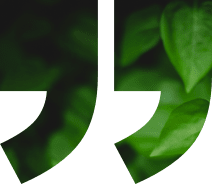 Science does not claim to be the absolute truth. Science is a method by which we approach the truth.
Catastrophic level of university funding
Kyläheiko commends that the credibility of the LUT University and its School of Business and Management has increased enormously over 20 years. Still at the turn of the 2010s, no one believed that LBM would compete with Turku and Tampere over the second place as Finland's leading business school after Aalto University. And now it has become true.
However, Kyläheiko is concerned about the position of academic research in Finland, and more specifically about research funding. In Kyläheiko's opinion, the significance of scientific research has not been fully understood in Finland, neither during the current government term nor during the two previous government terms.
"In real terms, university funding is now more or less at the same level as it was in the early 2000s." This is catastrophic. The additional funding received during this government term has been mainly allocated for increasing the number of admissions, not for actual research," Kyläheiko criticises.
He underscores the need to safeguard the autonomy of science. According to Kyläheiko, politicians have no idea of what constitutes scientifically relevant research. He says that the best option from the viewpoint of research funding would be a lump sum distributed to universities based on their scientific achievements. The universities could then decide themselves how they use the money. According to Kyläheiko, the necessary control mechanisms for the use of funding already exist.
Kyläheiko says that political steering with its own hidden interests is not a good operating model. According to him, the prevailing mode of thinking expects science to produce immediate results. Kyläheiko wants to challenge the idea that the most important task of science would be to generate new nokias.
"The primary task of science is research and the promotion of scholarly thinking. Although science is not fully value-free, the grounds provided are, however, based on scientific arguments. And science does not claim to be the absolute truth. Science is a method by which we approach the truth."
Along the way, it may generate innovations that increase productivity and thus contribute to general well-being. One could discuss the essence of science with Kyläheiko for a longer time, as it came close that he did not become a philosopher. Partly by chance, Kyläheiko ended up studying economics in Turku because that did not require taking part in entrance examinations.
"For me, economics has always been the one and only exact social science."
right
America gave us hypersensitivity and the cancel culture
In Kyläheiko's view, today social debate is regrettably polarised, the dominant features being overreaction and hypersensitivity.
"In Germany too, the Trump-minded AfD types (AfD = Alternative for Germany) dominate the public social media debate and organise demonstrations against wearing a face mask, for example. However, it is more allowed for people to disagree in Germany than it is in Finland. Hypersensitivity and the so-called cancel culture have been copied to Finland directly from the American academia."
The cancel culture refers to banning of opinions and even of history that are considered wrong. The cancel culture may also mean punishing individuals unreasonably even for mistakes they have made accidentally.
"This kind of culture may curb the active participation of academic researchers in social debate."
At LUT, Kyläheiko is remembered as a colourful character with a lot of opinions. The Fb fansite set up by students also refers to this feature of his with admiration: "Kalevi Kyläheiko is a professor of economics in LUT well known for both his intelligence and acerbic commentary of current issues. And therefore we absolutely LOVE him".
Kyläheiko recalls that during his term as a dean there were sometimes quite heated debates about, for example, the funding of the Schools between the deans.
"But I bear no grudges. I have nothing but good things to say about LUT," Kyläheiko says.
As regards the fansite started by students, Kyläheiko says that he was amazed when he first heard about it.
"I couldn't close it myself. But it feels quite good now."
Choosing football fields in Germany instead of Spanish beaches
Finally, let us go back to the essential things in life. One of the main reasons why Kyläheiko ended up living in Bremen and not, for example, in Spain favoured by Finnish senior citizens goes back to the football field.
Kyläheiko follows football passionately and has travelled to Werder Bremen's away games countless times together with thousands of other fans.
"Bremen has one of the best home team stands known in the world of football. But the spirits are even higher in away games. There may be 5 000 football fans going to them, and dozens of trains leaving from the station on game days," he says.
According to Kyläheiko, the culture of Northern Germany is not that much different from that of Southwest Finland, where he comes from. Kyläheiko, who grew up in Laitila, between Turku and Rauma, says that he enjoys living in Bremen, but he has not applied for German citizenship. You see, that would mean Kyläheiko losing his Finnish citizenship. And Kyläheiko does not want that.
Kalevi Kyläheiko
Born in Laitila in 1952. Moved permanently to Bremen, Germany, in 2017.
Married, with four adult children. Wife Päivi Maijanen-Kyläheiko, Associate Professor at LUT School of Business and Management.
Doctor of Economics (LUT), Licentiate of Economics (Turku School of Economics), advanced studies in theoretical philosophy (University of Turku).
Started as a lecturer at LBM in 1981. Was one of the first doctoral graduates of the LUT School of Economics and Management in 1995.
Advanced to an assistant professor and received a professorship in 1998.
Acted as dean of LBM in 1999–2003 and 2007–2009.
Was Vice Rector of LUT in 2003–2006.
Honorary Professor at the University of Bremen in Germany since 2011.
Has published about 100 scientific articles in academic journals and books.
LUT School of Business and Management celebrates its 30th anniversary in 2021. In honour of the anniversary year, we publish personal interviews with former and current staff members and the alumni of the School.