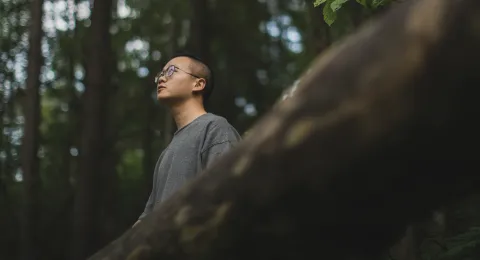 Master's Programme in Mechanical Engineering
Modern mechanical engineering is a combination of innovative, purposeful, and creative product development, a wide range of computer-aided design technologies, and techno-economically efficient production methodologies integrated with the utilisation and development of advanced materials.
Degree
Master of Science in Technology
School
LUT School of Energy Systems
Regular admission
1 December 2023–17 January 2024 at 15:00 (UTC+2)
Early admission
15 October–15 November 2023 at 15:00 (UTC+2)
Tuition fee
EUR 13 500/academic year for non EU/EEA students. No tuition fees for EU/EEA students.
left
Machines have enabled many imposing and magnificent ideas and have facilitated a multitude of challenging functions. Machine science and its traditional findings form the basis for other engineering sciences.
Machine science is characterised by a strong desire to think differently and effect change in the world.
The Master's Programme in Mechanical Engineering offers several unique multi-disciplinary specialisation packages, such as digital engineering, hybrid materials and steel structures, which support traditional mechanical engineering. You will be studying in well-equipped facilities, and many of your classes will take place inhigh-tech labs that enable computer modelling, 3D imaging, and virtual reality for conducting experiments.
The programme provides you with great opportunities to build your own personal study plan by freely selecting two of six available specialisation packages and some elective courses.
You will build your own study plan from the following specialisations:
digital engineering
robotics and mechatronics
welding technology and laser processing
steel structures
composites and hybrid materials
sustainable manufacturing processes.
This programme gives you unique knowledge, skills and competences in mechanical engineering and leadership and management skills required in industrial positions.
left

right
The programme is accredited by international EUR-ACE® and ASIIN standards for high quality degree programmes in engineering. 
right
What will you learn in the programme?
As a graduate of this programme, you will understand the applications of mechanical engineering in different specialisation areas and know how to combine them to form multidisciplinary knowledge, skills and competences.
You will acquire:
competence to think through industrial research and development problems logically and solve them to contribute to critical and innovative thinking in different areas of mechanical engineering;
 
professional skills that enable you to understand the needs and special features in mechanical engineering design, IoT, automatised and robotised production and manufacture of products, material selection and modelling and reliability-based design, and business-oriented project work; you will learn to utilise fully digitised design, simulation and production environments for different areas of mechanical engineering including sustainability aspects;
 
multidisciplinary teamwork skills that enable you to participate and interact in task-orientated engineering groups in a productive manner and lead and manage design projects.
Degree structure and studies
left
The Master's Programme in Mechanical Engineering is a two-year programme. It leads to the degree of Master of Science in Technology, M.Sc. (Tech.), which is 120 ECTS credits.
The programme includes core, advanced specialisation and elective studies as well as a Master's thesis. Read more in this academic year's curriculum.
left
The high quality of education is one of the most important principles on which we will not compromise. International programme accreditations ensure the continuous development of our education and the international recognition of the degrees of our graduates. LUT University was one of the world's top 300 universities in the autumn 2023 THE World University Rankings, which is one of the most highly regarded university ranking systems.
 
right
The systematic quality assurance procedures that we have developed over a long period guarantee the high quality of our degree programmes and the strong competence of our graduates in the future labour market. The underpinning elements of our education quality are the contents of our degree programmes, which are based on innovations of scientific research and the needs of the working world, and active student–teacher interaction. We evaluate the quality of our education through several follow-up procedures and feedback channels (e.g., course feedback, graduate feedback, alumni feedback, thesis commissioners' feedback).
left
The programme offers graduates excellent career prospects in a broad field of mechanical engineering-related industries and provides an excellent foundation for those wishing to undertake doctoral studies.
The programme aims to give to students both strong professional know-how in mechanical engineering and good leadership and management skills for industrial positions.
right
Graduates typically build careers as e.g.
design managers
production managers
experts in a specific area of mechanical engineering
researchers or scientists
project managers.
Subscribe to our newsletter
The LUT newsletter is your guide to what's happening on campus and in the student community, delivered directly to your email each month.