On this page
LUT's Professor of Sustainability Science Risto Soukka, Associate Professor Mika Luoranen and Sustainability Manager Kati Koikkalainen explain why we should turn our gazes from the carbon footprint to the positive environmental handprint. 
1. What does the environmental handprint mean?
The environmental handprint refers to the positive environmental impacts of an organisation, product or service. Likewise, we can examine a university's environmental handprint. LUT's environmental handprint refers to the positive impacts that the university's education and research have on society and companies.
LUT's research focuses on life-giving resources: clean air, water and energy. Scientific knowledge and innovations produced by the university enable businesses and society to reduce emissions and curb climate change. LUT graduates also have competencies to promote sustainable development in the business world and in society in general.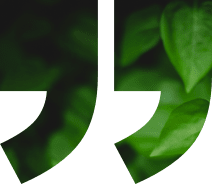 Scientific knowledge and innovations produced by the university enable businesses and society to reduce emissions and curb climate change.
2. Why is the environmental handprint important?
Environmental indicators, such as the carbon footprint, have usually assessed negative effects on the environment. Nevertheless, activities may also have extensive positive impacts. We need new ways to assess and communicate these favourable outcomes.
The environmental handprint is a positive way to measure what has been done for the environment. LUT has actively developed ways to calculate the environmental handprint in order to generate reliable and comparable data to support decision-making in different sectors.
Focusing excessively on negative impacts may, in the worst case, undermine sustainable development if it prevents matters such as building infrastructure or adopting new technologies that support the green transition. Decision-making should take both negative and positive impacts into account. Therefore, it's time to turn our gazes towards the handprint.
3. What will happen to the carbon footprint?
LUT will continue to calculate and report its carbon footprint annually based on the Greenhouse Gas (GHG) Protocol. The GHG Protocol divides emissions into three scopes.
Thanks to LUT's climate actions in recent years, the university's emissions in scope 1 are very close to zero. In addition, the university will pay compensations as needed to reduce its emissions to zero by the end of 2024. In scope 2, LUT's emissions have been zero for a number of years because all of the electricity LUT purchases is renewable. LUT has decreased emissions in scope 1 and 2 by, for instance, improving energy efficiency and trading in old corporate cars for electric and hybrid ones. Some of the university's electricity consumption is covered by solar panels on the Lappeenranta campus.
Over 99 per cent of LUT's emissions belong to scope 3. They are so-called indirect emissions from sources such as commuting by employees and students, lunch service on campus, business travel, and supply chains of goods and services. Also, district heating is included in scope 3 at LUT because it is included in the rent for the campus buildings.
4. How can we reduce scope 3 emissions, and what level are we aiming for?
Reducing scope 3 emissions requires climate actions from the entire university community and collaboration with supply chains and partners. LUT's most important partners in matters related to emission reduction are the University Properties of Finland (SYK), Kampusravintolat and LUT's campus cities, with which LUT collaborates to develop areas such as public transportation.
LUT's indirect scope 3 emissions consist of scope 1 emissions from other organisations. In other words, when LUT's supply chain companies reduce emissions from their operation or products, it will reduce LUT's indirect emissions. Some businesses also compensate for their emissions; for example, the owner of LUT's buildings, SYK, offsets its carbon emissions annually by purchasing carbon credits voluntarily in a carbon market. 
LUT's business travel and procurement guidelines include instructions on taking environmental aspects into account and on favouring low-emission alternatives. Waste is sorted, and campus restaurants urge their customers not to waste food. Everyone is able to make responsible personal choices.
It's important for LUT to focus on emissions that it can influence. LUT aims for the direct reduction of emissions by implementing its Climate Action Plan and favouring eco-friendly choices.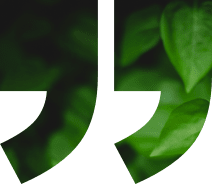 Reducing scope 3 emissions requires climate actions from the entire university community and collaboration with supply chains and partners.
5. What problems do the calculation and compensation of emissions involve?
Collecting comprehensive and reliable data on indirect emissions has turned out to be challenging in the calculation of the carbon footprint. LUT's calculations are based on data collected from the university's units and stakeholders. Only some of the data comes directly from information systems and is produced in a way that enables them to be categorised as compensable emissions. Therefore, defining the grounds for compensations would be partly artificial, and future costs would be difficult to forecast.
Carbon negativity would first require emissions to be reduced as much as possible. Then, possible carbon sinks should be utilised, and finally, the remaining emissions should be compensated for by investing in projects that reduce emissions or remove carbon dioxide in amounts that exceed the university's remaining emissions. Even though this would result in a computationally negative carbon balance, carbon negativity as a concept evokes criticism. To support goal-setting and calculations, a range of methods for achieving carbon neutrality – other than the carbon footprint – currently exist. In addition, an ISO standard defining carbon neutrality is in the works. Different calculation methods, the further definition of concepts, and evidence requirements make assessing the comparability of results challenging.
Both compensation and carbon sinks involve risks: what entities and methods will be acceptable in the future, how much impact they will have, and how their costs will develop. Compensation and carbon dioxide sequestration beyond LUT's campuses do not reduce direct emissions from the university's activity, which is always the primary target.
6. What tools does technology provide for reducing carbon dioxide from the atmosphere?
The tools include switching to low-emission or emission-free technology, sequestering carbon dioxide in carbon sinks, and technologies that capture carbon dioxide directly from the air. LUT conducts research in areas such as energy systems, power-to-x technology, and industrial process technologies, which play a major role in the global reduction of emissions.
Capturing carbon dioxide directly from the air is currently studied in laboratory conditions at LUT. However, direct air capture and storage still involve technical, biological and geological challenges that require further research.
7. How could LUT best mitigate climate change and its negative impacts?
International comparisons show that LUT is one of the world's top universities in terms of climate action. Instead of compensations, the university should direct its funds towards research that enables reducing emissions from industry, transportation and other sectors that are responsible for the majority of the world's carbon dioxide emissions. Research that provides evidence of the profitability of climate-friendly technologies is also important.
LUT conducts scientific research that promotes the green transition in our society. LUT produces knowledge and innovations that reduce emissions and advance the adoption and dissemination of environmentally optimal technologies. There, in fact, lies LUT's greatest potential with regard to curbing climate change and solving other great challenges of humankind. LUT's specialised, multidisciplinary research that ranges from engineering to business and social and communication sciences produces economically, socially and ecologically sustainable solutions for the future.
Challenges and solutions
Below is a short summary of the key challenges and solutions on which LUT is working. LUT grows its positive environmental handprint by concentrating on its strategic focus areas. In concrete terms, LUT helps its partners and stakeholders reduce their carbon footprints through research projects and final theses, for example.
left
Instead of burning fossil fuels, new energy systems must be based on renewable sources and zero atmospheric emissions.
right
Solutions
Renewable energy from solar and wind power
Electrification of energy systems and electric transport
Nuclear power and small modular reactors
left
Instead of releasing emissions, raw materials can be captured from the air and used for energy and other useful products.
right
Solutions
Carbon capture, utilisation and storage
Power-to-x technology
Hydrogen economy
left
Instead of polluting, modern water refinement plants recycle nutrients, circulate water resources and stop the flow of harmful chemicals into the environment.
right
Solutions
Modern, hybrid separation and purification technologies
Membrane filtration for the pulp and paper, food and other industries
Recovery of nutrients and harmful residues such as microplastics and pharmaceuticals
left
Instead of exploiting resources, businesses embrace sustainability in order to prosper.
right
Solutions
Sustainable value creation and entrepreneurship
New business models based on responsibility, circularity and digitalisation
Changing consumer behaviour and encouraging responsible consumption