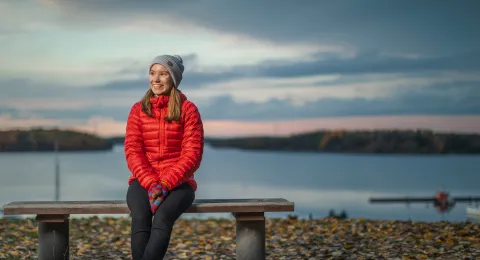 Master's Programme in International Marketing Management
To remain competitive, companies need to excel in global marketing management.
Degree
Master of Science in Economics and Business Administration
Regular admission
1 December 2023–17 January 2024 at 15:00 (UTC+2)
Early admission
15 October–15 November 2023 at 15:00 (UTC+2)
Tuition fee
EUR 13 500/academic year (non EU/EEA students). Early bird discount and scholarships available.
left
Global markets are characterised by high levels of uncertainty. In addition, the trend of digitalisation is creating both challenges and opportunities for the international management of firms. Thus, the value of data in managerial decision-making is increasing. Data-based strategic decision-making and marketing analytics represent the key competences of today's marketing managers.
In this master's programme, you will develop expertise in strategic global marketing, digital marketing, marketing analytics, international business and value creation in a rapidly changing world. The curriculum of this EFMD accredited programme is carefully designed to carry strong career-building potential.
During your studies, you will gain real-life competencies in case studies, simulation games, elevator pitches, company assignments and role-playing. You will develop a creative, customer-focused and data-driven approach to solving business problems.
The curriculum of this master's programme covers a wide spectrum of elements supporting the corporate learning experience. For example, courses incorporating field-based experiential learning typically promote company input and involvement, reflectivity, active engagement, the development of problem-solving, information-gathering and analytical skills, oral presentation skills and company feedback. About 80% of the programme's master's theses are based on real-life business problems.
left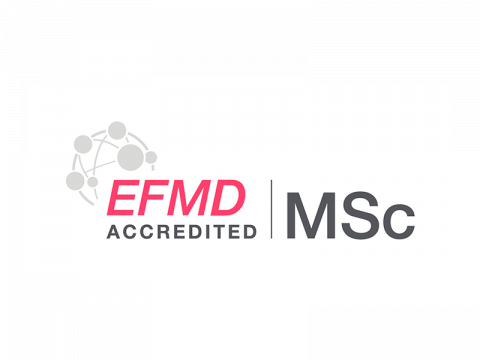 right
EFMD (granted by the European Foundation for Management Development) is quality label for business and management degrees. The Master's in International Marketing Management (MIMM) programme was awarded five-year accreditation in January 2021.
right
As a graduate of the programme, you will be an expert in international marketing management.
You will develop a market oriented, global, entrepreneurial, and sustainable mindset, see dynamic business environments as opportunities, and be able to make strategic marketing decisions in such environments.
During your studies, you will acquire:
professional skills, knowledge and relevant business skills to analyse challenges in the international marketing environment and develop, critically evaluate and implement international marketing-related strategies;
competence in applied business research: you will be able to analyse related research problems systematically, produce academic research according to the principles of good scientific conduct, draw justified conclusions and discuss the implications of research results analytically;
a responsibility perspective on business decisions: you will have a profound understanding on business-related responsibility issues and be able to evaluate the consequences of business decisions critically from a responsibility perspective;
teamwork skills to collaborate and communicate with others and be an effective team member capable of solving problems.
Degree structure and studies
left
The Master's Programme in International Marketing Management is a two-year programme. It leads to the degree of Master of Science in Economics and Business Administration, M.Sc. (Econ. & Bus. Admin.), which is 120 ECTS credits.
The programme includes core, advanced specialisation, minor and language studies as well as a Master's thesis. Read more in study guide.
The delivery of courses is blended. The programme is a combination of on-campus and online studies. Individual course descriptions mention the attendance requirements for the course.
Double degree study opportunity for LUT degree students
The programme also offers a possibility for double degree studies. Students admitted to the Master's Programme in International Marketing Management at LUT may apply to the double degree programme organised in cooperation with the following programme's partner universities: SKEMA Business School (France), University of Twente (the Netherlands) and Prague University of Economics and Business (the Czech Republic).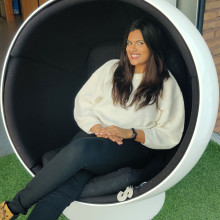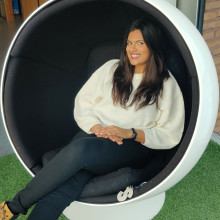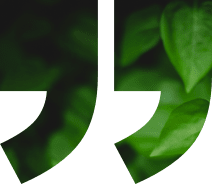 I have had the opportunity to learn and work with leading companies in Finland through our courses.
left
Earning your degree in international marketing gives you many different employment options. In global competition, you will be prepared to assume leadership positions in marketing and sales in internationally operating companies.
The marketing world is constantly changing and developing. A career in marketing is not monotonous; you do not keep doing the same thing every day, which makes it so interesting.
right
With our Master's profile, you can become not only a specialist, but also an entrepreneur.
You might find work as a marketing/sales manager, key account manager, marketing researcher, digital marketing manager, customer behaviour or business development consultant, or product and brand manager. An academic role is also a career path open to you.
Subscribe to our newsletter
The LUT newsletter is your guide to what's happening on campus and in the student community, delivered directly to your email each month.