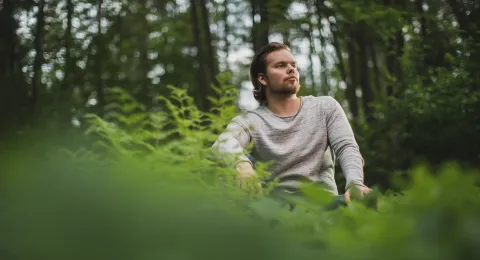 Master's Programme in Sustainable Energy Systems
Global energy consumption is increasing, and at the same time, environmental impacts of all human-related operations need to be reduced.

Degree
Master of Science in Technology
School
LUT School of Energy Systems
Regular admission
1 December 2023–17 January 2024 at 15:00 (UTC+2)
Tuition fee
EUR 13 500/academic year for non EU/EEA students. No tuition fees for EU/EEA students.
left
Understanding complex systems and modern technologies is essential for designing and utilising clean and efficient energy production.
The Master's Programme in Sustainable Energy Systems gives you a comprehensive understanding of how different, sustainable and modern energy systems work and what needs to be considered when they are designed and utilised.
right
What will you learn in the programme? 
In this programme, you will understand the technical requirements and limitations of the various technologies needed for modern and sustainable energy systems.
After completion of the master's programme, you will possess:
Professional skills to work as a specialist in energy technology.
Competence to design and analyse modern, sustainable energy systems and their integration into existing energy production and consumption systems from the technological, economic, environmental and societal perspectives.
Knowledge on how to apply mathematical and physical fundaments to model, solve and analyse energy technology related problems and challenges and design relevant technology, processes and systems.
Managerial skills to manage a team and to act as a part of the project team.
Degree structure and studies
left
The Master's Programme in Sustainable Energy Systems is a two-year programme.
It leads to the degree of Master of Science in Technology, M.Sc. (Tech.), which is 120 ECTS credits. The programme includes core, advanced specialisation, minor and elective studies as well as a Master's thesis. Read more in this academic year's curriculum.
left
The high quality of education is one of the most important principles on which we will not compromise. International programme accreditations ensure the continuous development of our education and the international recognition of the degrees of our graduates. LUT University was one of the world's top 300 universities in the autumn 2023 THE World University Rankings, which is one of the most highly regarded university ranking systems.
 
right
The systematic quality assurance procedures that we have developed over a long period guarantee the high quality of our degree programmes and the strong competence of our graduates in the future labour market. The underpinning elements of our education quality are the contents of our degree programmes, which are based on innovations of scientific research and the needs of the working world, and active student–teacher interaction. We evaluate the quality of our education through several follow-up procedures and feedback channels (e.g., course feedback, graduate feedback, alumni feedback, thesis commissioners' feedback).
left
The programme gives you insights about the recent advances in energy systems and a stepping stone for launching your future career.
The already extensive energy sector keeps growing globally. In addition, it is transforming to respond to global challenges. Our graduates have the skills not only to cope with the transition but to drive it. There is a constant need for new experts with the latest skills and understanding of the technologies available currently and in the future.
right
Our graduates can work in many fields. The global energy sector is extensive and offers plenty of opportunities to work in large companies, SMEs, government institutions or NGOs.
Graduates can work as specialists in, for instance, design and product development, production and operations, management, sales and marketing, research and education, and public agencies and organisations.
Subscribe to our newsletter
The LUT newsletter is your guide to what's happening on campus and in the student community, delivered directly to your email each month.