left
Unforgettable exchange experience
LUT University welcomes every year around 220 exchange students to its Lappeenranta campus located by beautiful Lake Saimaa only two-hour train ride away from the capital Helsinki.
The international student community at LUT University is strong and there are plenty of cultural theme nights, parties and all sorts of get-togethers organized. For instance, the Erasmus Student Network (ESN) is active in Lappeenranta.
LUT offers for exchange students a wide variety of courses taught in English in the fields of business and technology. You can find our course offer for exchange students in the below.
We are looking forward to welcoming you here in Lappeenranta!
left
Academic calendar
Autumn 2022
Recommended arrival days: 25 - 29 Aug 2022
Orientation days: 30 Aug – 2 Sept 2022
Teaching starts on: 5 Sept 2022
Teaching and exams end latest on: 22 Dec 2022
Spring 2023
Recommended arrival days: 9-10 Jan 2023
Orientation days: 11-13 Jan 2023
Teaching starts on: 16 Jan 2023
Teaching and exams end latest on: 2 June 2023
right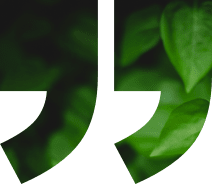 I really appreciate whole experience, amazing university, great opportunity to meet international people!