The biggest recruitment fair in South Carelia, DuuniDay, organized on Lappeenranta campus. Welcome to broaden your network!
WHAT: DuuniDay is a fair type recruiting and networking event for students of LUT University and LAB University of Applied Sciences, and companies interested in these talents. DuuniDay is organized by LUT & LAB Career Services.
WHERE: On Lappeenranta Skinnarila Campus, in LUT University premises.
WHEN: Wednesday, November 29th 2023
🚀 Exhibitors' registration is open!
Are you a LUT alumni? Please join us at the DuuniDay preparty for alumni at Sokos Hotel Lappee on November 28th at 7pm - 9pm. Read more and register by November 13th!
As an employer you will get to meet your future talents and build up your company's employer brand. DuuniDay is a great opportunity to make your company visible for our students  from the beginning of their studies. In the event you will catch up students from different fields at LUT University and LAB University of Applied Sciences. Come and build up connections to the most suitable students before someone else does it first!
For students DuuniDay offers a setting of about hundred employers. Choose the most interesting ones and get to know new employer names. You will have a chance to chat about job opportunities and familiarize yourself mutually with employers. Many of DuuniDay's exhibitors are our own alumni. Make sure you use this opportunity to broaden your network and get to know Finnish employers.
DuuniDay 2023 participating exhibitors
Our Recruitment partners and many more
Questions or feedback? Please contact employerservices@lut.fi or:
right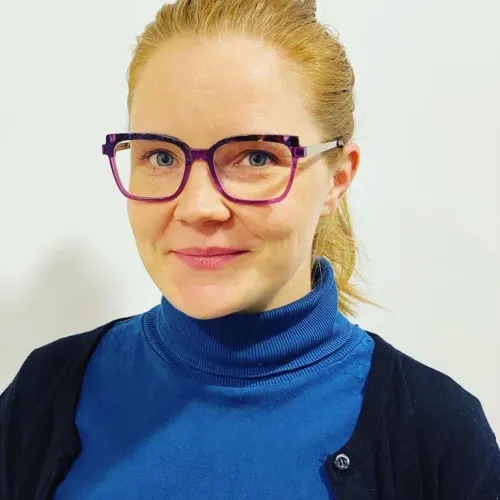 Emmi Kemppainen
Coordinator / Planning Officer
Other external client services
left
Elina Hannikainen-Himanen
Service Manager
Other external client services