A year ago, LUT University and ANDRITZ Oy launched extensive collaboration in the field of fibre technology. As a result, LUT's campus in Lahti, Southern Finland, now houses a modern research laboratory that meets industry needs.
"The brand-new laboratory enables us to study, test and analyse biomass-based fibres and fibre products even better than before. The new facilities will meet the needs of LUT research groups, ANDRITZ and regional industry," describes Mari Kallioinen-Mänttäri, LUT University dean.
ANDRITZ Oy – part of the international technology group ANDRITZ – is a leading global supplier of systems, equipment, and services for the pulp and paper industry, including wood processing, fibre processing, chemical recovery, and stock preparation.
According to Kari Tuominen, president and CEO of ANDRITZ Oy, the company is collaborating with LUT to advance its product development and further solidify its standing as a pioneer in innovation: "Locating the research laboratory in Lahti will enable close collaboration between ANDRITZ and LUT researchers. Our cooperation has always been effortless. We're glad that LUT managed to build the laboratory nearly on schedule despite the logistical challenges related to the global situation."
The company's research and innovation benefit a great deal from LUT's expertise in fibre technology. Biorefinery research currently employs four professors and ten researchers on the Lahti campus. LUT aims for the overall number to grow to 40 in the near future. The Marjatta and Eino Kolli Foundation, which wields significant influence in the region, has granted funding for the new laboratory and the field's professorships before it.
"We are happy to have had the opportunity to promote the development and growth of bioeconomy research and corporate partnerships in Lahti in recent years," says Esko Kolli, the foundation's representative.  
The foundation and LUT University share the ambition of strengthening the bioeconomy cluster in the Lahti area and supporting the start-up and growth of new businesses.
"Laboratories play an important role regionally. They offer businesses and higher education new opportunities to collaborate and create solutions for the future. As a university city, Lahti needs high-standard laboratories, and we are now on the right path," says Henna Eskonsipo-Bradshaw, the city's development director.
Mari Kallioinen-Mänttäri points out that such a large-scale investment would not have been possible without considerable financial support by the university's partners.
"Collaboration with ANDRITZ constitutes one of the largest business commissions in LUT's history. In addition to current joint research, we are exploring possibilities to expand our collaboration beyond fibre research. For students, it will mean more thesis and job opportunities."
The opening ceremony of the new research laboratory on LUT's Lahti campus will take place on 3 November 2022 from 12:00 to 15:00. Also the Metsä360 award of the Marjatta and Eino Kolli Foundation will be presented that day on campus. The award is given in recognition of actions and innovations that increase the added value of Finnish forests.
left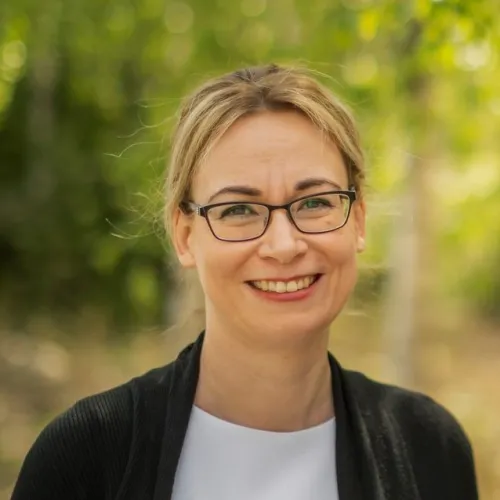 Mari Kallioinen-Mänttäri
Full professor (tenured)
Separation Science