right
Simonelle Dsouza came to Finland from India to study in the Master's Programme in International Marketing Management. Alongside her studies, Simonelle has been a research assistant and a student ambassador. 
My initial decision to come to LUT University was the curriculum of this EFMD-accredited programme and the reputation of our programme's academic director, Olli Kuivalainen. That really made me want to be a part of the Master's Programme in International Marketing Management.
Why Finland? I have had to answer this question multiple times since I decided to embark on this journey! During my studies in this programme, I have gained a completely different world view through the multiple interactions I have had with various students and professors from around the world.
Making a big life change is pretty scary. But know what's even scarier? Regret!
-Zig Ziglar 
left
Bangalore city in India is my home. Famously called the Silicon Valley of India, Karnataka's capital is a well-known IT hub, and some of the world's major IT corporations operate out of the city. Bangalore is also home to many startups and Indian tech companies. As much as I love my home, I believe in building synergies around the globe, and that is what got me interested in one of the happiest and most sustainable countries in the world. This meant deciding to go farthest from my comfort zone, as I have never even experienced snow or temperatures below fifteen degrees Celsius before coming to Finland!
As a student athlete and a national-level basketball player, I have managed to do exceedingly well not only in business but also sports and extra-curricular activities. After a back injury which ended my dream to be the first Indian in the WNBA, I pursued business and entrepreneurship. I have worked in various industries, and I have had one goal: always to learn and gain more experience. In the past five years, I have worked in the ICT, media, sports, entertainment, health and wellness sectors, and I have spent a lot of my time understanding and gauging the needs of every market and the best practices for all. The next step was a master's degree. 
I want to build my niche as an international marketer driven by analytical knowledge, and this master's programme with its accreditations will help me achieve that. I want to learn about sustainability and ethical business practices, and LUT is pioneering in these aspects.
right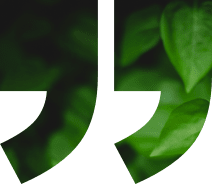 I have had the opportunity to learn and work with leading companies in Finland through our courses.
In today's fast-paced world, I value learning and evolving every day. The future and present of marketing are deeply rooted in digital marketing and analytics. With this programme's focus on strategic international digital marketing and analytics, I believe that I will be a powerhouse and an asset to the future companies I will work with. I wanted to spend two years of my life really diving deep into this very field and building my niche among general marketers and MBA degree holders.
I have already started coding, and programming is my new-found interest. At LUT, there are almost 90 nationalities, and both engineering and business students are on the same campus. The exposure and encouragement of the faculty at LUT are top-notch. The quality of education and focus on research are globally unparalleled. I have learnt about sustainability and business ethics at a whole new level. The value creation and circular model framework along with my piqued interest in coding are largely supported by the community of trailblazers at LUT.
Curiosity to experiment and learn by trial and error is encouraged. Without curiosity, we cannot change the world. This was what got me hooked and invested at LUT. After living on campus, I must say, it doesn't get better than this for a nature lover, sports enthusiast and business opportunity seeker. We have a plethora of research and sports facilities, which is all I need to be happy!
The campus is situated close to the beautiful Lake Saimaa, and I have explored the length and breadth of Lappeenranta. I have had the opportunity to learn and work with leading companies in Finland through our courses. The professors at LUT are very well connected globally and always looking to innovate the curriculum. We have a feedback system for almost everything here at LUT, and unlike past experiences around the world, this feedback will actually be considered very seriously by associations and organisations in Finland.
One testimonial is not enough to sum up the warmth and love I have received in the Land of the Curious. As a business student, the opportunities available to me are limitless. I have had the opportunity to volunteer with the LUT Entrepreneurship Society and LUT's student union and work with an international marketing team, create content for Study in Finland, and be a student ambassador guiding future students within the span of eight months from my arrival here in Finland.
left
Did I mention JHC (J. Hyneman Center) yet? It is another amazing facility where magic is constantly being created! Pushing my boundaries, I have also embraced the amazing Finnish culture and believe Finns are pretty talkative once you get to know them! The Skinnarila Spirit is created by Finns and I'm fortunate to call some of these amazing individuals along with talented individuals from around the globe my friends today. The "Sisu Way of Life" is my preferred choice as I have tried avanto (ice-swimming), watched the northern lights (Aurora Borealis), skied, skated and experienced my first epic Wappu and connected with a community of amazing people from around the world! 
From seeking discomfort to embracing discomfort has been the motto of this journey that is still ongoing. The potential to learn and grow at LUT is immeasurable. If you love nature like I do and live an active lifestyle while achieving business acumen, then choose LUT as I did. 
My long-term goal is to build outreach programmes between businesses in Finland and India so that Finnish innovation can tap into the consumer markets in India and Indian businesses can leverage Finnish technology, sustainability, and ethical approach across industries. 
I look forward to all the exciting new opportunities and the future is limitless from my vantage point at LUT University. Since my short stay here, I have quite enjoyed my experience and if you are looking to broaden your worldview and embrace a new sense of discomfort, this would be the perfect opportunity for growth without boundaries or limitations.
New experiences await you at the Land of the Curious!
Subscribe to our newsletter
The LUT newsletter is your guide to what's happening on campus and in the student community, delivered directly to your email each month.