On this page
In 2021, LUT University celebrates 25 years of continuous activities in Lahti. The years have included numerous research and development projects, an increasing number of staff members and courses, moving into larger facilities, and a change of name.
In the end of the year 2021 LUT University employs 166 experts on its Lahti campus. Roughly 20 of them are professors.
LUT's Rector Juha-Matti Saksa describes the Lahti regional unit's journey to a full-fledged university campus as a stellar example of successful collaboration.
"When an amazing university community and its stakeholders work together for over 20 years to pursue high-level research, academic education and corporate collaboration, the results speak for themselves. If you look at LUT's growth rate and collaboration with the LAB University of Applied Sciences and the University of Helsinki, the future looks very bright," Saksa says.
Lahti boasts strong research in the fields of industrial engineering and management, sustainability science, software engineering and knowledge management. Professorships of separation technology have strengthened biorefining research, and future collaboration with ANDRITZ OY will involve the establishment of a fibre technology research centre on the campus.
Regional needs and wishes have been heard in the formulation of new initiatives. The strategic targets of one of the world's  top 10 universities for climate action and the European Green Capital Lahti are well aligned. LUT's expertise has been put to use in Lahti in the creation of the world's first  personal carbon trading scheme and the carbon footprint calculations of an ice hockey team, symphony orchestra and upper secondary school.
In the near future, a professor of electronic transport will be recruited in Lahti in connection with the launch of an electrical engineering Master's programme.
"Autumn 2021 saw the start of the first Bachelor's programmes in Lahti. Now Lahti offers a full path from Bachelor's to doctoral studies, as a university city should," adds LUT's Strategy Director Janne Hokkanen.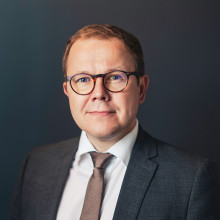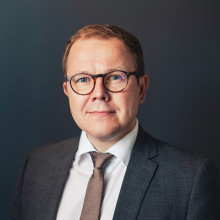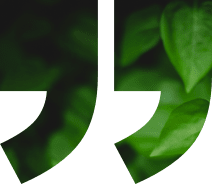 If you look at LUT's growth rate and collaboration with the LAB University of Applied Sciences and the University of Helsinki, the future looks very bright.
Important player in research and corporate collaboration
LUT annually produces a significant number of scientific publications in Lahti and collaborates actively with businesses in the region. Collaboration is often cross-disciplinary, taking advantage of expertise in different fields. In 2020, researchers in Lahti produced 155 publications, of which 115 were peer-reviewed science papers. At least 122 regional actors were engaged in corporate collaboration with LUT.
One of LUT's long-standing partners in collaboration is the clothing retailer NP Collection. Risto Rosendahl, the third-generation CEO of the family business, says that collaboration with LUT started in 2004 when the company still had a production unit in Hollola, close to Lahti.
"As years have passed, the business environment has changed significantly – and not only in our field. LUT has contributed an external perspective and been our sparring partner in updating our strategy. We have examined where different business models would lead and how our business could be developed," Rosendahl explains.
The company is now developing service encounters and online services. Rosendahl mentions that collecting, analysing and understanding data is an important success factor in business.
"We know that basic stores will not survive future competition, which will be fierce and will highlight corporate responsibility. The university provides multidisciplinary help to get us through it."
Rosendahl recommends companies of all sizes to reach out to LUT.
LUT University welcomes both long-term partnerships and shorter projects. Companies can build a sustainable future with solutions offered by experts in industrial engineering and management, business studies and sustainability sciences.
"Smaller projects can lead to more wide-ranging collaboration. We have widely endorsed LUT as a partner in collaboration. Collaboration with a university also boosts our reputation, which is another reason I recommend it," Risto Rosendahl sums up.
LUT University 25 years in Lahti
On 1 August 1996, LUT University – then going by the name of Lappeenranta University of Technology – launched permanent activities in Lahti, Finland. The activities started in facilities on the Saimaankatu street in Lahti. In summer 2019, LUT moved to larger facilities on the Mukkulankatu street.
On 28 December 2018, the President of the Republic of Finland approved a bill changing the university's name. Since then, the university has been called the Lappeenranta–Lahti University of Technology LUT or more commonly LUT University.
All of LUT's schools have a foothold in Lahti: the LUT School of Energy Systems, the LUT School of Engineering Science and the LUT School of Business and Management.
LUT's regional units are LUT Mikkeli and LUT Kouvola. LUT University and the LAB University of Applied Sciences compose a university group called LUT Universities.
Students can complete Master's degrees in business and technology on LUT's Lahti campus.
In autumn 2021, LUT also started a Bachelor's programme in Lahti. Autumn 2022 will bring about the Bachelor's Programme in Industrial Engineering and Management and the Master's Programme in Electrical Engineering.
Lahti also has a science education path from early childhood education to upper secondary school: Lahden JunnuYliopisto.