2
Hours to the capital of Finland
left
All necessary services by Lake Saimaa
Lappeenranta combines urban culture with beautiful, soothing nature. As the largest city in South Karelia, it offers everything essential for a good student life. Finland's best cafés and roasteries, numerous restaurants, harbour ships, very good public transport and shopping opportunities are comparable to those available in large cities.
Lappeenranta's southern location and proximity to the Helsinki metropolitan area surprise many, as the train journey to Helsinki takes less than two hours. Thanks to the good transport connections, it is easy to get to Lappeenranta by bus or car in addition to the train. Lappeenranta also has a flight connection to Europe. 
Lake Saimaa is a big part of the city's identity. Its surroundings, with its numerous beaches, offer plenty of opportunities to enjoy life and partake in different hobbies.
Like LUT, the city of Lappeenranta has invested in a more sustainable tomorrow. In 2021, the European Commission awarded the city the Green Leaf Prize. This shows how Lappeenranta's climate actions are recognised as exemplary and progressive investments in green development. 
The safest and most affordable city in Finland for students
Lappeenranta is the most affordable student city in Finland, which means that students here also have money for living and hobbies. 
In fact, every tenth Lappeenranta resident is a university student and thus an invaluable part of the city's identity. The appreciation of students can be seen in practice, for example, in how the City of Lappeenranta, LUT University, LAB University of Applied Sciences and the student housing foundation LOAS jointly guarantee that no student enrolled at the University or University of Applied Sciences will have to refuse a place of study due to lack of housing.
According to the Finnish police, Lappeenranta is also the most street-safe student city. 
 
Campus area in Skinnarila district
The campus area – sometimes playfully referred to as Skinnarila Free State – is located right on the shores of Lake Saimaa. It offers every student the opportunity to enjoy themselves and engage in activities outside their studies.
Students are given personal keys that enable 24/7 access to University premises. 
The Lappeenranta campus includes, among other things, several student-priced restaurants, a shop, a bar, a student house, a café, a hairdresser's, health services provided by the Finnish Student Health Service (FSHS), a bookstore, a library, group work spaces, fitness and sports halls, sauna and club facilities, as well as a band rehearsal facility and photography studio. Right in front of the University – on the shores of Lake Saimaa – you can play padel. 
In addition to these, our students have access to the J. Hyneman Center, a unique proto-workshop where students can build various prototypes themselves and test their ideas. 
More services and Lappeenranta's beautiful harbour can be found in the centre of Lappeenranta, which is about seven kilometres away. The bus connection from the University to the city centre runs at least every 15 minutes.
 
left
Living
The Lappeenranta Student Housing Foundation (LOAS) supplies our students with shared apartments, studios and family apartments. Most of the apartments are located in the vicinity of the campus area and in several locations in the city centre.
Rents for student apartments always include at least 100/100 Mbps of Internet access, electricity and water. In addition, a sauna and laundry facility are available free of charge for residents in each location. 
LOAS makes living affordable. The average rent for a room in a shared apartment is 270 euros per month. Students are also able to rent a single-room flat for an average monthly price of 400 euros.
The  housing guarantee granted to new students means that every new student can find an apartment either through LOAS, the City or private landlords.
 
30
Days of Wappu (May Day) celebrations
right
Excellent student atmosphere, also known as The Spirit of Skinnarila
In Lappeenranta, students are greeted with a cheerful Karelian attitude – and it sticks. Over the years, openness and team spirit among students have been refined into the so-called Spirit of Skinnarila. It is an essential part of the campus identity, bringing together students both old and new, contributing to a sense of all LUT students belonging to a single student family. 
All 9 subject organisations on campus, i.e. guilds, student unions, clubs and the rest of the university community, work uncompromisingly together for the benefit of our students. 
 
left
Leisure and hobbies 
Comprehensive sports and other activities both in Skinnarila and throughout Lappeenranta offer a good counterbalance to studies. Pick up where you left off, or find a whole new hobby!
The student union's (LTKY) list of hobby associations includes more than 20 sports, from electronic music to climbing and from diving to horse riding – and everything in between. If you can't find a club you like, you can start one yourself, even already during your first week of studies at LUT. 
Within a few kilometres' radius from the campus, there are opportunities to partake in almost any kind of sport, both competitively and as a hobby.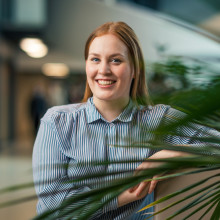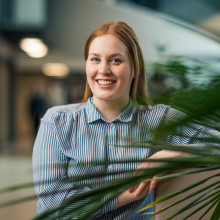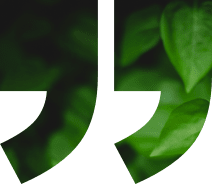 It is difficult to describe our warm community in words, so we have been talking about the "spirit of Skinnarila" for years. It makes studying the best time of your life!
Subscribe to our newsletter
The LUT newsletter is your guide to what's happening on campus and in the student community, delivered directly to your email each month.