On this page
A living, breathing creature. A juggling octopus. A space where students start to write their own future instead of drifting from one class to another. A place without a back wall that would stop you from going further. The heart of academic rebellion that encourages mad creativity.
This is how Associate Professor Markku Ikävalko and Project Manager Terhi Virkki-Hatakka from the LUT School of Business and Management and Head of Development Marko Kasurinen from LUT's Learning and Facility Services describe the place where they work. They run the J. Hyneman Center (JHC) for prototyping on LUT University's campus in Lappeenranta.
JHC is part of the LUT School of Business and Management, and according to Markku Ikävalko, the crew in charge of its day-to-day activities consists of wildly different personalities.
"We barely get along," he jokes.
You could say that JHC is largely Ikävalko's creation. He is not only a doctor of economics and business administration but also good at working with his hands. He learned to fix machines and equipment on the farm where he grew up and has renovated an old house from top to bottom. It was Ikävalko who pushed for the establishment of a prototyping lab at LUT and talked both Rector Juha-Matti  Saksa and inventor/product developer Jamie  Hyneman into it.
Hyneman was offered an honorary doctorate at LUT, and he attended the university's ceremonial conferment of degrees in June 2017. He was given a tour of the university's facilities that were under renovation at the time, and when the tour reached what was soon to become LUT's prototyping lab, Markku Ikävalko posed Hyneman a question: "Would you like to be involved?" Hyneman simply replied: "Yes."
Ikävalko hastens to turn the attention away from himself and describes Terhi Virkki-Hatakka as a pillar of the LUT University community.
"Without Terhi, all this would have amounted to nothing. Terhi has coordinated JHC's planning and activity and networked with prototyping workshops at other universities. Meanwhile, she spends half of her working hours at the LUT Doctoral School," Ikävalko says.
Marko Kasurinen, in turn, handles what the three call a juggling octopus: JHC's daily operation and building projects.
"We are all needed," Virkki-Hatakka points out.
Virkki-Hatakka is also responsible for the organization of national doctoral courses at LUT and for issues related to the national network of doctoral schools during LUT's term as the network's chair in 2021. In addition, she is taking courses on topics such as environmental sciences and astronomy in her spare time.
"The courses have inspired me to think about the life cycles of electric car battery materials and how environmental protection should be taken into consideration beyond our own planet," Virkki-Hatakka elaborates.
In other words, at JHC not even the sky is the limit.
"UPM made a satellite out of birch ply, you know," Ikävalko mentions as he walks past JHC's plywood supply.
Virkki-Hatakka has a background in chemical engineering and wrote her doctoral dissertation on it. At one point, she was conducting research at the university's chemical engineering laboratory when her long, Rapunzel-like hair got caught in the mechanism of a machine.
"I was just bending over to take a look at something and my hair got caught. I couldn't reach the emergency stop button behind me with my fingers. Luckily, I realized I could hit the button with my foot. I lost a big chunk of hair from the back of my head and had a pounding headache that night, but it could have turned out a lot worse," Virkki-Hatakka says.
Needless to say, safety is an important issue at JHC. Everyone puts their tools back in their places after use and tidies up after themselves. Marko Kasurinen adds that everyone is equal at JHC: you sweep up no matter who you are and what your title is.
"We are often asked how we take women into consideration. The answer is: we don't. We are all on an equal footing here and do not make a fuss about gender or any other characteristic," all three declare.
left
Ghost scanner, burnt doll house and mysterious hyper-devices
Marko Kasurinen says he ended up at JHC by chance.
"They asked me, and in a moment of weakness I said yes," Kasurinen laughs.
Before JHC, Kasurinen was involved in LUT's Green Campus activities for six years, in projects such as building LUT's environmental management system and solar power plants.
Kasurinen is still working for LUT's Learning and Facility Services and is responsible for LUT's electricity contracts, for instance.
"I originally studied to become an engineer in automotive and logistics technology, but I soon realized that I felt more comfortable with it as a hobby, not a profession. The next natural step was to continue my studies at LUT, and I got a Master's degree in mechanical engineering. These days, I spend my spare time cycling and doing endurance sports. Mountain biking in a forest helps me recharge after work," Kasurinen states.
As a child, Kasurinen took mopeds apart, put them back together and tuned them. Then, he moved on to cars. He has owned tens of Fords over the years.
"Marko will never learn: he still drives a Ford," Ikävalko kids.
"And now he has four-month-old twins!"
Kasurinen nods, yawning.
Kasurinen was born in the golden 1980s, and back in the day, the movie Ghostbusters (1984) inspired him to engineer his own PKE meter – or ghost scanner, as he liked to call it. Kasurinen made the device out of wood and old car parts and claims it looked pretty close to the original one in the movie. However, the device never detected any signs of the afterlife.
What the JHC trio obviously has in common is inventions and tinkering. Ikävalko mentions he was influenced by a Finnish Renaissance man, the late SpedePasanen (1930–2001), who was known as an entertainer and inventor. In primary school, Ikävalko enjoyed building "mysterious hyper-devices" – different rotating and mobile machines inspired by the works of Pasanen.
As a pre-teen, Virkki-Hatakka built a cabin with her father.
"We had a shed in our backyard where we could always find lumber and tools for our projects. When I was 11, I also built a doll house. It looked like a mansion and its roof opened on hinges. A decorative trim framed its lattice windows. I never really played with it – I just wanted to build it. As a teenager, I felt I had outgrown the doll house and its clumsy-looking finishes, so I decided to burn it. I've regretted it afterwards – I should have at least taken photos!" Virkki-Hatakka says.
Virkki-Hatakka still builds the occasional doohickey at JHC, where she has access to a wide range of tools and devices from vertical drilling machines to sewing machines.
"I've even sewn myself a costume for a dance competition," Virkki-Hatakka mentions.
"Terhi has danced competitively for years. Marko takes part in mountain bike races. I'm happy if I survive a Cooper test," Ikävalko contrasts.
right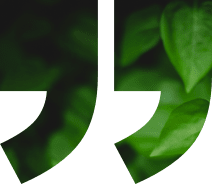 As long as you don't break anything or anyone – that's probably the only hard rule we have at JHC.
Some ruffled feathers
The university should always have qualitative and quantitative targets for its activities. However, such targets are difficult to set for JHC because, as Ikävalko states, the prototype lab will never be finished.
"You could say we are academic rebels," Ikävalko says and continues:
"Traditional quality standards and target-setting do not fit our operational model. JHC is constantly changing and developing, and even its décor may be different from one week to the next. This type of thinking has raised eyebrows and even opposition. We've ruffled some feathers trying to gain acceptance for our ideology."
A working community with a large number of people also requires rules.
"Nevertheless, a sense of freedom is what's most important to students: the opportunity to invent, experiment and accomplish things. That's the freedom we are trying to protect," Ikävalko emphasizes.
"You do need to learn the basics on basic courses, though, to be able to create something new," Virkki-Hatakka points out.
Kasurinen compares JHC to a library, but instead of taking something away, the students bring something new to the space. Virkki-Hatakka adds an important detail:
"As long as you don't break anything or anyone – that's probably the only hard rule we have at JHC," she says.
The aim is for JHC to be something unimaginable in three years' time.
"JHC is a place you cannot manage top-down. You can only decide whether you're in or you're out."
What is JHC?
Founded in 2018 on LUT University's Lappeenranta campus.
Prototyping lab where ideas turn into objects. JHC hosts courses, corporate visits and other events.
Primarily for students of the university group LUT Universities, but also employees have access.
Named after the American inventor and product developer Jamie Hyneman, who frequently contributes to JHC's development.
Roughly 500 students a year take JHC's orientation test. Passing the test gives license to use the lab.
Collaborates with prototyping labs at other universities in Finland and beyond.
Fun fact: Jamie Hyneman volunteers at JHC; the university does not pay him to participate in the lab's activities.