Inventor and CEO of M5 Industries Inc. Jamie Hyneman started as LUT University's Professor of Practice surrounded by media attention on 15 November 2021. Many know Hyneman from the TV series Mythbusters (2002–2016), but few are aware of what he has been up to more recently.
"Nowadays, I do whatever I want. It's a joy really. I get to follow my interests. Since we stopped shooting Mythbusters, I've been trying to validate myself in the 'real world' by designing and building innovative prototypes," Hyneman summarizes.
left
Jamie Hyneman
was raised on a farm
graduated from Indiana University with a degree in Russian linguistics
has worked as a television host, a wilderness survival expert, a charter sail-boat captain, a divemaster, a pet store owner, a cook, a concrete inspector, and a librarian in the Slavic collection of the UN's International Labour Organization in Geneva
is an honorary lifetime member of the International Association of Bomb Technicians and Investigators.
is a trained stunt man and stunt driver
right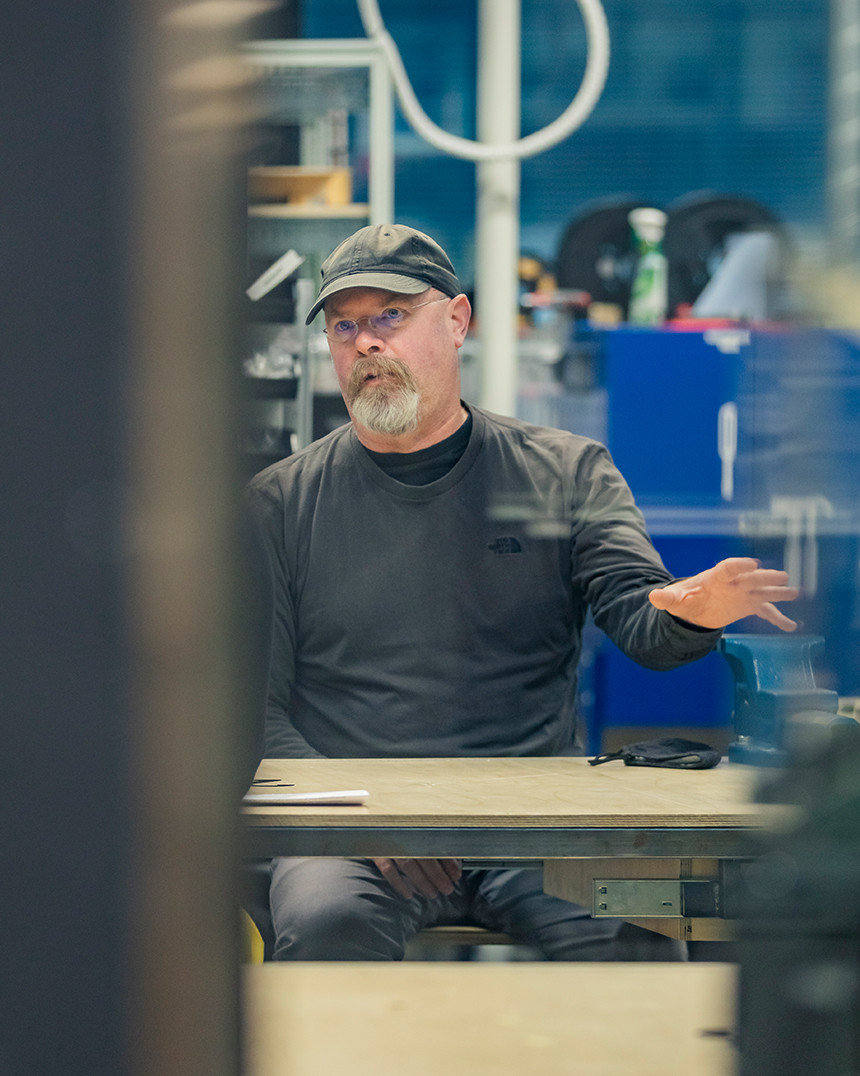 Hyneman lives in San Francisco and owns M5 Industries, which is a product development company. Lately, he and his team have designed and built a fire-proof remote-controlled tank to go into and put out wildfires and a drone that can safely take down small terrorist-operated drones. Both were projects he conceived and pitched to clients and then sought the best experts with whom to work.
"I'll have to come up with this device that has never been conceived before, yet somehow I have to know everything that's needed to make that thing. Then I have also to identify what the materials costs and labor on those things are. In the end, I have to be able to make a profit out of it but not charge so much that I don't get the work. How do you do that with something that nobody's ever done before? That's a bit of magic," Hyneman describes his work.
right
A typical day at work: gym workout and 8–10 hours at the workshop
Hyneman usually starts his workday by hitting the gym. After his morning workout, he heads for his workshop, puts on headphones playing techno music and falls into a kind of trance, where everything disappears other than the task at hand. He's in the zone and loses track of time.
"Techno is kind of like a metronome for me that keeps me going. I call it zombie mode, where you just have to keep moving until you can't go anymore. You do have to pace yourself or you'll burn out though. This could go on for a week, a month or a year, and it's kind of like dancing with the machines the whole time."
Hyneman solves problems first and foremost by doing and experimenting. His workshop houses a huge range of multipurpose tools that are easy to use, from welders to milling machines to 3D printers. Hyneman claims it contains few exotic devices – flexibility is key. If a device is too complex and requires having a specialist on hand to operate it, it slows things down and raises overhead costs.
"All are relatively normal tools for a shop. Interestingly, my shop also used to have boxes of feathers, fake jewelry and a lot of clay, which were leftovers from hundreds of movies and commercials. I eventually got rid of a lot of that stuff because the work changed," Hyneman continues.
right
Hyneman's workshop contains:
separate welding, wood working, machining, 3D printing and electronics shops
a computer lab
equipment for sculpting, molding, casting, painting, hydraulics, pneumatics, and more
40 hammers with no particular purpose
left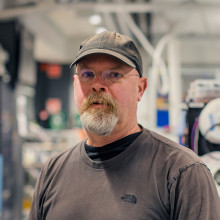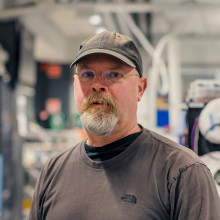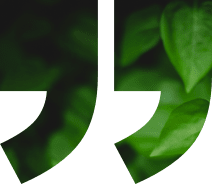 "I can relate to the attitude: keep your head down, do your work and drink a lot of coffee."
right
Before Mythbusters, Hyneman worked for decades as a special effects expert. The movie and TV industry taught him to be agile and efficient – qualities that have since proven useful.
"My fabrication skills and my understanding of how materials and processes work skyrocketed as a result of all the intensity of those projects. Every minute can cost tens of thousands of dollars on a large Hollywood commercial or movie. Tensions are high and you have to think of a solution fast.  While you have to move fast, you also have to be able to stop and go in a totally different direction the second something isn't working."
When it comes to Mythbusters, Hyneman's workshop used to have heavy rigging to hoist a car high in the air and drop it for some experiment, and tools to outfit a small army of people to go out on location and put together something to film.
"It's funny – I've got one cabinet with 40 hammers in it. What am I gonna do with all of those?"
Success takes creativity, paperwork and sisu
Hyneman's term as LUT's Professor of Practice has introduced new elements to his everyday work. The five-year, part-time appointment will end in November 2026. Hyneman plans to teach students both creative innovation and practical business aspects, such as pitching ideas, budgeting, scheduling, project management and leadership.
"I know business and the drudgery of it, but I can also be off the hook creative. The ability to do engineering, innovation and work with technology as well as handle the paperwork all has to go hand in hand. It's a unique message that I'll be delivering to the students here. Somebody's gotta hire people and pay those bills, but somebody has to do the work of designing and building a thing. If you're going to be successful, you have to be able to do both."
According to Hyneman, work of significant complexity also requires bringing in subcontractors and crews of people. He says it's just as important as it is to engineer and create something. In addition, Hyneman points out that success requires curiosity. Curiosity is also a characteristic that LUT University cherishes and encourages at the J. Hyneman Center (JHC) for prototyping. JHC is located on the university's Lappeenranta campus, and its purpose is to create a warm and playful atmosphere to inspire curiosity in students. Hyneman initially thought about setting up a trampoline and swing to set the right mood.
left
"We're all born with a lot of curiosity. As we play, we learn, which is basically satisfying curiosity. That's what you do when you're a child, and so, I guess I'm just a big kid. Fortunately, I have unlimited curiosity."
Nevertheless, you need more than just a playful disposition to come up with inventions: you need knowledge, discipline, and grit – or sisu, as Finns say. Hyneman knows from experience that you cannot avoid difficulties and failure when you are solving problems that no one has solved before. You just need to keep pushing forward. Sisu is not the only reason Hyneman gets along with Finns.
"Like Finns, I also tend to be straightforward and serious. I can relate to the attitude: keep your head down, do your work and drink a lot of coffee."
right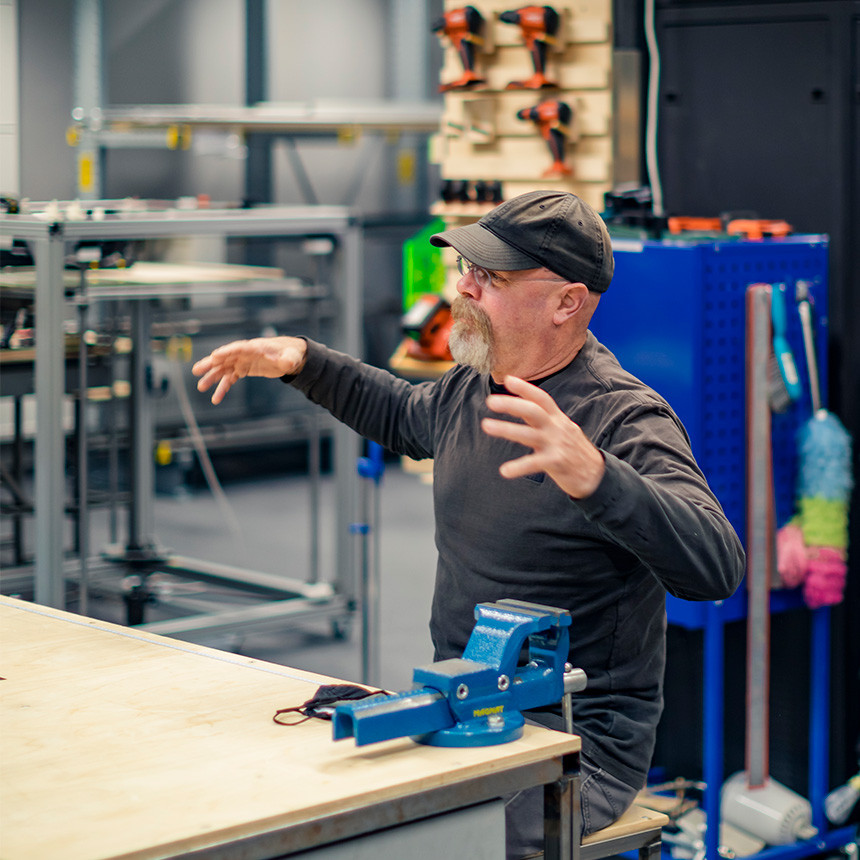 Environmental projects and robotized remote connections  
Hyneman held his first lecture at LUT University on prototypes last November. In the future, Hyneman plans to meet with students mainly remotely. An avatar robot has been built for the purpose at LUT, and its sister resides at Hyneman's shop in San Francisco.
The robot is made of renewable materials like wood and enables Hyneman to move around in the JHC workshop, talk to students face to face and examine their projects. Students can control the robot at Hyneman's shop with their computer keyboard and talk directly to Hyneman online. Because the remote connections function so well, Hyneman says he will visit Finland only on rare occasions.
"If it's hard to do or it has never been done before, that's my territory."
"I don't want to increase my carbon footprint through air travel if I can develop new technology to stay in touch. I'm also quite happy in California where I have a place by the sea with my wife. Our robots are an ongoing experiment to see how far we can advance virtual communication and reduce the time and emissions involved with travel."
While remote communication may in some ways never be as good as actually being there, Hyneman has encouraged LUT's students to think about what they can do with technology that will even the score. What can robots do that people can't?
left
Currently, Hyneman is passionate about environmental projects that develop solutions to issues such as plastic waste in seas and waste recycling. Moreover, he is excited that people are doing things like building high-rises out of wood – they can be more environmentally friendly, lighter-weight and more durable than concrete ones.
"Doing things about climate change may not be something a lot of people get excited about, but it needs to be. New solutions often have technical challenges, and that's where I come in. If it's hard to do or it has never been done before, that's my territory."
Hyneman was excited to see students in Lahti grinding up and recycling used lumber to make particle board, other kinds of chip board or composites. He'd like to be more involved with that.
"For example, I'd like to see if we can explore parallels between recycling plastics and recycling wood; perhaps those can be combined. Locking up the carbon in those materials by using them in durable products like buildings or furniture, instead of letting them get into the atmosphere or oceans, seems to me a win-win."
right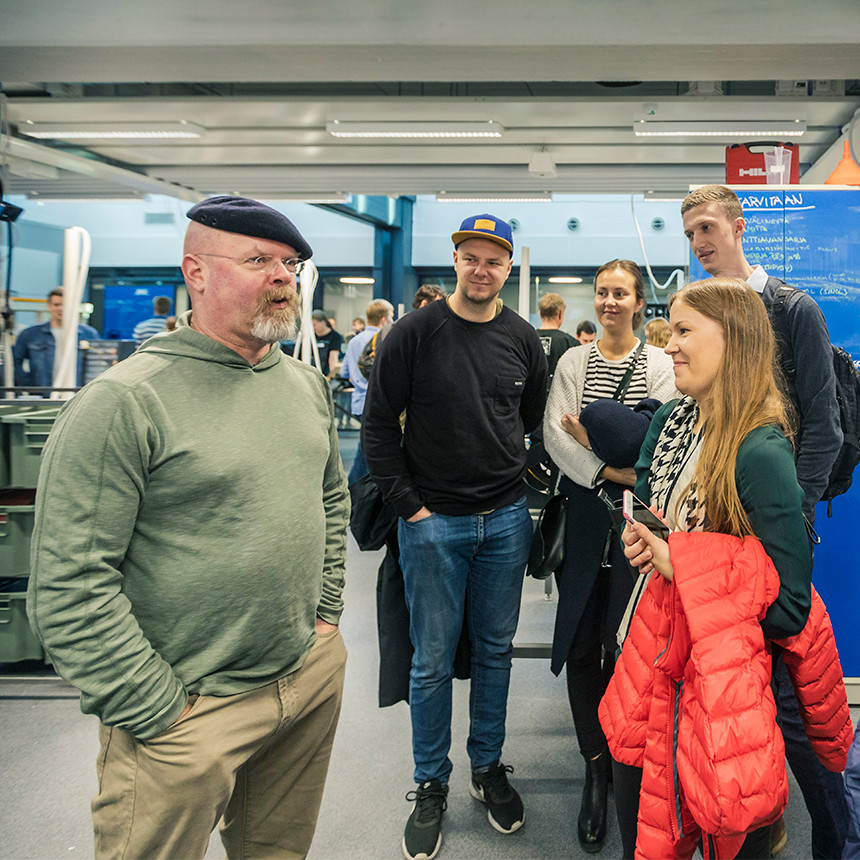 left
Fun facts about Jamie Hyneman:
Hyneman has a degree in Russian linguistics from Indiana University. To learn the language, he used to read Russian classics with the help of a dictionary.
Hyneman has met with the former US president Barack Obama four times. He was impressed by Obama's outstanding communication skills.
Hyneman is a skilled cook and enjoys experimenting with a variety of cuisines from different parts of the world, in particular vegetarian ones.
Hyneman's favorite myth is the lead balloon.
What Hyneman would take from Finland to the US are honesty and environmentally responsible, sustainable activity.
right
LUT University and Hyneman have a great deal in common
Many are wondering why Hyneman has chosen to collaborate with a Finnish university. The answer is simple: because the university asked him. The partnership has advanced quickly. In 2017, Hyneman was awarded an honorary doctorate, and the following year, LUT opened the JHC prototyping lab. It all came about very organically because LUT University and Hyneman have a great deal in common. Both value hard work and focus on finding solutions – and appreciate humor
"Cooperation with LUT has been enriching. Once that connection was made, I have worked eagerly to enlarge it because I have enjoyed working with the team at LUT and becoming familiar with the Finnish people. I'm pleased that now I'm not just Honorary Doctor but also Professor of Practice, which is an actual job that requires me to take an active role at the university."
Just a few years ago, Hyneman knew no one from Finland. Now he has visited Lappeenranta three times and made friends with LUT University's JHC team: Associate Professor Markku Ikävalko, Project Manager Terhi Virkki-Hatakka and Head of Development Marko Kasurinen. They have kept in touch on a weekly basis.
"You never know where life can take you," Hyneman concludes.