left
Circular economy is a new base for economy before year 2035 and Kymenlaakso region can act as a pioneer in the field of circular economy because region have resources that are needed for novel innovations and SME's circular economy business. An excellent example of circular economy potential is a "fine rejects material", which have been created during the material treatment processes, and 10% of this was located to Kymenlaakso area, demonstrating a great potential for improvement and acting as a trailblazer for whole Finland.
right
Project period:
1.9.2022-31.3.2024
Project funding:
European Regional Development Fund,
Regional Council of Kymenlaakso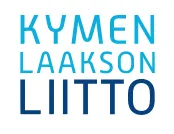 The aim of project is to construct new action models and wider ecosystems for several actors that based on circular economy business. In addition, another aim of project is to contribute SME companies circular economy business and novel innovation products for SMEs. Kymenlaakso area has an excellent chance to create future growth according to the circular economy, because the Hyötyvirta area located in the middle of Kymenlaakso and there have potential side streams that can be a raw material for the new innovative products of SMEs, allowing the sustainable growth.
LUT University
Ekokaari Oy
Regional Council of Kymenlaakso
European Regional Development Fund