On this page
left
Solution 1: Removal of emissions from the atmosphere
Researchers around the world are trying to solve how to remove carbon dioxide emissions from the atmosphere. One of those seeking solutions is LUT University's Nima Rezaei, Assistant Professor of Gas Separation at the Department of Separation Science. According to Rezaei, carbon capture, utilisation and storage are currently among the hottest research topics in separation technology.
"We have two options: to remove carbon dioxide directly from the air or to reduce emissions from sectors such as energy production. The second option is easier and cheaper but does not reduce carbon dioxide already released into the atmosphere. Therefore, to win the battle against global warming, we will need a technology breakthrough that enables direct air capture at a higher efficiency and a lower cost."
Fatemeh Keshavarz, a post-doctoral researcher at LUT University's physics department, and her collaborators are developing solutions to avoid the generation of environmental pollutants. To succeed in this, they are using both computer simulations and experimental techniques.
"My main task is to simulate molecules – especially a class of materials called metal-organic frameworks or MOFs. I use computer simulations to follow them and understand how they work and how we can improve their performance."
Keshavarz says that MOFs could be used to capture CO2 from the air. She collaborates with other LUT University researchers to use MOFs to separate pollutants from the air and industrial wastewater.
right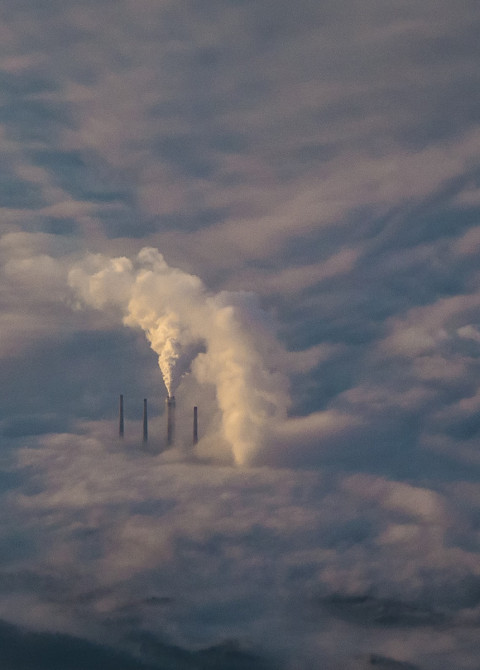 left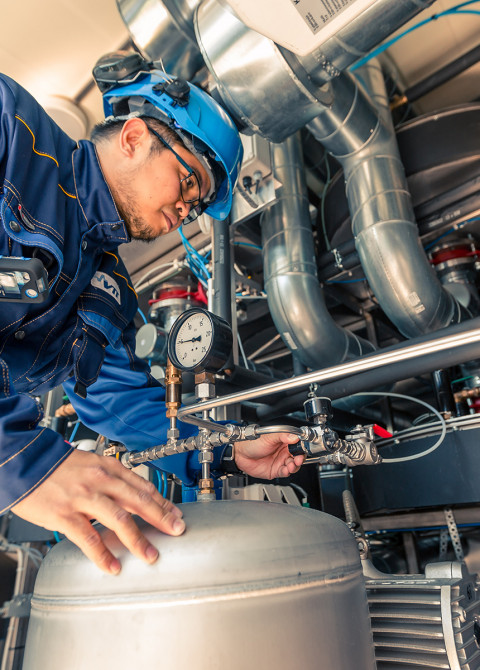 right
Solution 2: Transforming emissions into something useful
According to Keshavarz, stored CO2 could be used to produce valuable chemicals such as methanol. Methanol can be used directly as a fuel or as an important raw material in the production of many other chemicals and industrial products. MOFs can also be used to capture water pollutants, such as rare earth elements, and reuse them in many different technologies, including the production of rechargeable batteries, solar panels, computer memory, disk drives and medical lasers.
So far, the researchers have not come up with ways to store carbon dioxide. The Soletair pilot plant is connected to a solar power plant on LUT's Lappeenranta campus. The pilot plant utilises carbon dioxide to produce renewable fuels and chemicals. The university is planning to set up another pilot plant close by in Joutseno. It would produce synthetic methanol from carbon dioxide and hydrogen recovered from industrial emission sources. Methanol could be a raw material for carbon-neutral fuels for vehicles.
Rezaei also says that carbon dioxide has great circular economy potentials. Carbon dioxide can be used directly in the food, agriculture, and energy sectors. Alternatively, it can be converted to fuels, solvents, polymers, fertilizer, cement, protein, and many other valuable products. However, the direct air capture of carbon dioxide comes with challenges: the process is costly and generates new carbon dioxide emissions. In addition, stored carbon dioxide is not widely available because its production and use are not sufficiently incentivised.
"For optimal carbon dioxide utilisation on a large scale, the product slate must be optimised based on national resources, including renewable energy, and on geopolitical factors, market analysis, environmental regulations, and breakthrough technologies."
left
Solution 3: A hydrogen economy and power-to-x will revolutionise the energy and food production system
Climate change is a result of the current unsustainable energy and food production system. LUT studies power-to-x technology, which aims to revolutionise the entire field. Because burning and combustion release harmful emissions into the atmosphere, the goal is to create a world where energy and food are produced with renewable electricity. Instead of releasing emissions, raw materials for the production would be captured from the air. This new system is called a hydrogen economy.
"We at LUT are examining the hydrogen economy from three perspectives: hydrogen production, methanol production from carbon dioxide and hydrogen, and the production of materials such as graphite from carbon dioxide. The objective of our research is to make hydrogen production as cost-efficient as possible by increasing energy efficiency and saving in equipment costs," says Jero Ahola, Professor of Energy Efficiency in Electricity-Driven Systems.
All of LUT University's schools conduct research on power-to-x, and several cross-disciplinary research projects are underway. In recent years, LUT's productive research has led to the establishment of many spin-off companies. One of them is Neovolt, which offers its clients specialist services in green hydrogen production through electrolysis.
"It is not enough that we come up with new solutions. We also need to show that those solutions are more sustainable than the current ones. When we expand operations, we may run into many problems: for example, iridium is still used in some types of electrolysis, which is a technique for producing hydrogen from water. Iridium is a rare and expensive raw material."
right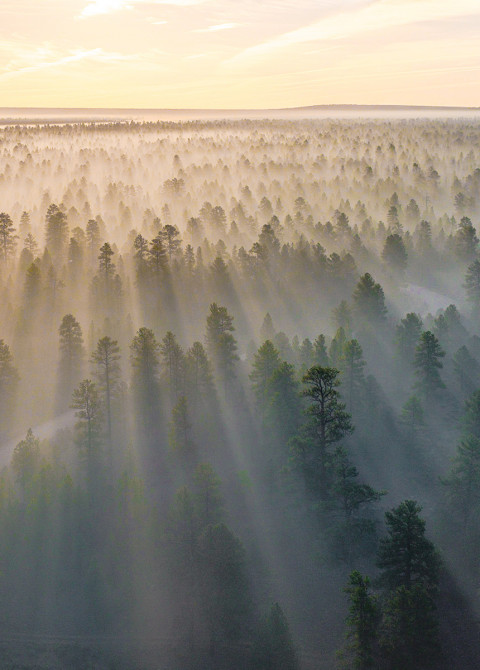 left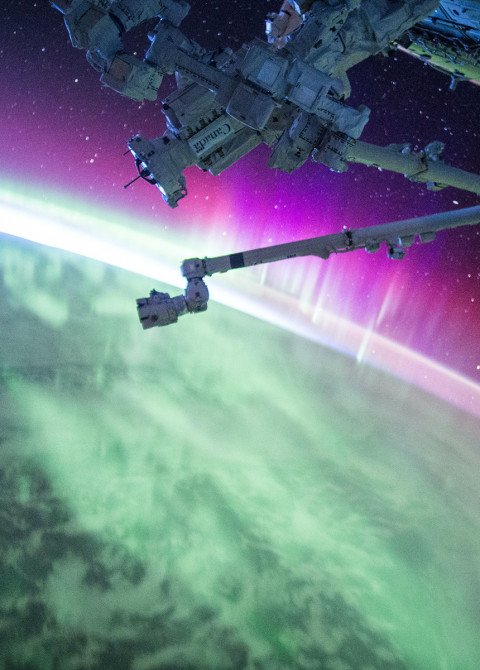 right
Solution 4: Comprehensive satellite monitoring of emissions   
Scientific advances have enabled increasingly accurate monitoring of the atmosphere. New measurement techniques yield more reliable information on global emissions. Associate Professor of Applied Mathematics Lassi Roininen and his research group are developing methods for climate and weather forecast modelling and satellite measurements for air pollution monitoring.
"Satellite measurements can help to assess emissions objectively even if some countries are reluctant to release related data. Satellites provide information on the global state of the environment. Nevertheless, the computational assessment of emissions is demanding and time-consuming: the amount of data is vast and requires high-speed computing," LUT University's Roininen states.
 
Moreover, Roininen is involved in international collaboration to design a new mathematical model for measuring the climate risks of listed companies. The objective is to assess the market impacts of climate change. In addition to LUT University, the project partners include the University of Helsinki, the Frankfurt University of Applied Sciences, and several startup companies and banks based in Finland and Germany.
 
"We are attempting to be the first in the world to model how the climate should be taken into account in corporate portfolio management. In other words, we are aiming to produce illustrative data on whether or not a company can operationally reach the 1.5-degree climate target. Authorities need tools like this to reduce negative climate impacts."
left
Solution 5: Community engagement in air quality control
Monitoring atmospheric phenomena is not only up to academic researchers; also regular citizens can play an important role. LUT's Assistant Professor of Software Engineering Antti Knutas has collaborated with Sensor Community, which is a crowdsourced air quality database and community. Sensor Community trains and helps individual people to build sensor equipment and participates in European air quality panels.
"Crowdsourced measurements can complement weather models. European universities have used Sensor Community's data in weather model development," Knutas points out.
 
Measuring atmospheric conditions and pollution is challenging: the data is fragmented and unreliable, and many technical solutions are remote-controlled. Knutas is studying collaborative technologies or groupware: how residents, communities, volunteer organisations or activists can create software for their own specific needs without being dependent on commercial actors. Open, local applications are in many ways useful and may respond to communities' needs better.
 
"When people learn to measure air quality and interpret environmental data and understand its grassroot level impacts, their confidence in research-based data may increase. Community engagement indirectly supports the development of green technologies."
right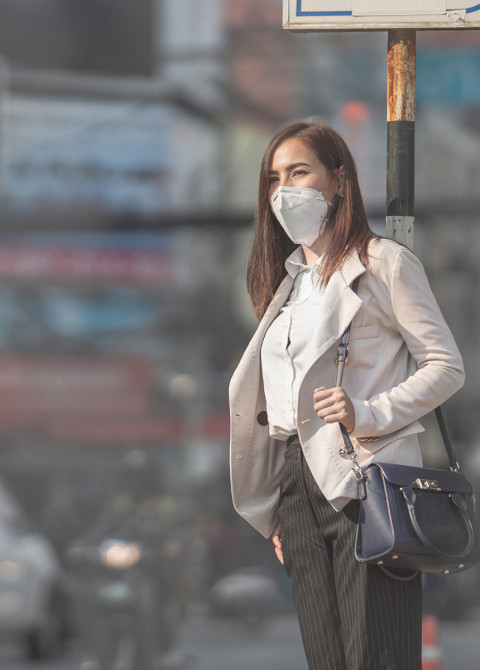 Tilaa uutiskirje
Tilaamalla uutiskirjeemme pysyt ajan tasalla tutkimuksestamme puhtaaseen energiaan, ilmaan ja veteen sekä kestävään liiketoimintaan liittyen.