As smart building technologies are gaining ground, also smaller buildings can help balance electricity consumption and production. Renewable wind and solar power production fluctuates depending on prevailing conditions. Therefore, balancing power generation and consumption is becoming increasingly important.
Kalevi Härkönen's dissertation study at LUT University shows that connecting especially commercial and public service buildings to the electricity ancillary market would be useful for the building owners and would balance the market. A market balance can be reached by purchasing and selling electricity on the ancillary services market, fostering a secure electricity supply in unexpected circumstances and disturbances.
"The green transition will transform the energy production and distribution system. Large power plants have traditionally been in charge of production, and the transmission network conveys energy to consumers. Energy systems are now becoming distributed and two-way. The trend is driven by the desire to curb climate change, the declining price of wind and solar power, and the development of automation and information technology," Härkönen explains.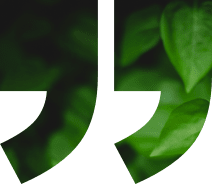 As intelligent solutions are adopted more widely, buildings can also provide energy consumption flexibility.
The City of Helsinki could exploit its non-residential buildings on the energy market
Electricity consumers can promote the green transition of the energy system through a demand response: by targeting their electricity consumption to times of ample availability. A demand response has long been applied in industrial processes that consume a great deal of energy. In Finland, buildings account for roughly forty per cent of all energy consumption.
"As intelligent solutions are adopted more widely, buildings can also provide energy consumption flexibility. It will profit building owners because energy costs will decrease. Buildings can also help maintain a balance in the electricity grid and glean profits from the ancillary market," Härkönen states.
In his dissertation, Härkönen analysed the operating environment composed by electrical energy systems, smart buildings and service providers. He examined both municipal non-residential buildings and smart residential buildings in the Kalasatama district in Helsinki.
An energy system operator profits from the demand response because paying for flexibility in energy consumption is less costly than investing in energy reserve equipment. However, implementing a cost-efficient demand response system in a building is challenging. In terms of building maintenance technology, all buildings are unique. Consequently, it is difficult to replicate the practices of one building in another. There are also shortcomings in the compatibility of building automation systems.
"Solving problems is easier with larger actors that have professional building management services, automation systems and business expertise. That's why connecting commercial and public service buildings to the demand response system of the reserve market is technically and financially the most viable way to further the green transition with smart buildings," Härkönen concludes.