On this page
Imagine you're on the phone talking to someone, when suddenly the voice you're hearing mechanically gets stuck on repeat and you realize you're talking to a machine. You might feel overlooked if all you're afforded is AI-powered audio.
The example above is given by Jukka Niva, head of the Yle News Lab, which is part of Finnish public service media company. In August, Niva will participate in an event organized by LUT in collaboration with the European Media Management Association (emma) exploring the future of journalism and AI's part in it.
"AI cannot learn to know humans. Human-to-human encounters are still needed. ChatGPT won't take journalists' jobs, but it will change the role of newsrooms. The survivors will be media houses that embrace change and understand that we can't go on as we always have. Journalists must be prepared to add value where the machine cannot," Niva concludes.
left
Artificial intelligence tool ChatGPT agrees. When asked if AI will replace journalists, ChatGPT replies: "At this point, there is no reason to believe that AI will completely replace journalists or take their jobs."
ChatGPT says it is likely that AI and automated tools will assist journalists and make their work more efficient.
"While AI tools can produce text and help with specific tasks, they may not be able to fully replace the human capacity for in-depth analysis, creative thinking and ethical reasoning. The work of a journalist often involves complex decisions such as selecting news stories, conducting interviews, verifying information, and considering ethical questions. The role of journalists as social influencers and democracy-builders remains important," it says.
What if approximate information is enough for consumers?
According to Jukka Niva, consumers will probably have their own AI assistants in the future, providing information on matters such as public health care services. AI can feed people huge amounts of information in seconds, but whether that information is always accurate and relevant is another question.
"What if approximate information is enough for consumers? This question is the biggest threat I see in the relationship between journalism and AI," says Niva.
Associate Professor Päivi Maijanen from LUT Business School says the introduction of AI tools will challenge all journalists in the same way as the adoption of online journalism in the late 1990s. Maijanen is responsible for organizing the emma event.
"It seems that the change is even more drastic than the spread of the internet. It is therefore difficult to think of a more topical theme for our event than AI and journalism," says Maijanen.
right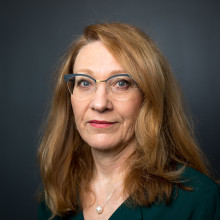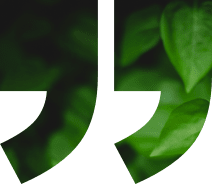 For example, there's a lot to consider when it comes to copyrights of AI-generated images.
Doctoral students and experts from the media industry in Lappeenranta
The emma Doctoral Summer School is a summer school for doctoral students in media studies.
It enables junior researchers to network and exchange information with each other, senior researchers, and industry representatives. 
The event takes place every other year and is now held for the first time in Lappeenranta, Finland. The week-long program will bring 23 junior researchers and more than a dozen senior scientists from 11 countries to Lappeenranta.
The event's parent organization, The European Media Management Association (emma), is an international, academic, non-profit organization founded in 2003. Emma encourages and supports growth in media management research, scholarship, and practice throughout Europe and around the world. 
One of the highlights of LUT's emma event will be a panel discussion on AI and media entitled Algorithmic Revolution: Unleashing AI's Impact on Media Business and Beyond. The panel discussion will be moderated by Atte Jääskeläinen, LUT's former professor of practice and doctoral researcher and president of the Finnish Innovation Fund Sitra.
In addition to Jukka Niva, Kirsi Hakaniemi, chief digital officer at the Keskisuomalainen Group (Finnish media group with 5 000 employees), Anu-Elina Lehti, producer of HS Vision at Helsingin Sanomat (largest subscription newspaper in Finland), Eeva Sederholm, content manager of A-magazines (Finnish publishing company) and Annika Väisänen-Mattila, head of agency operations and sales insight at Sanoma Media Finland, have agreed to present.
The academic perspective is represented by Professor Paavo Ritala of LUT Business School. He was involved in a recent study entitled Transforming boundaries: How does ChatGPT change knowledge work?
"The panelists didn't need much persuasion. There's plenty to talk about. For example, there's a lot to consider when it comes to copyright of AI-generated images," Maijanen says.
right
The future of paywalls
Atte Jääskeläinen from Sitra believes that the most important thing for the future of journalism is to create value.
"At the very least, we need to produce content that can be used to attract people to support more complex monetization models," he says.
Jääskeläinen points out that very few types of journalism are paid for by the reader. Paywalls are the business model for subscription newspapers, but commercial television, all the major online news services and social media, for example, are free to their users.
"Media business models are almost never straightforward value chains, but complex, multi-faceted platforms. The key is to deliver content that is valuable to users. Business models are designed around these services, of course, as part of the overall news ecosystem."
In Jääskeläinen's view, the idea that costs determine prices is rather old-fashioned. Costs determine the minimum price level at which profitable operations can be carried out.
"I believe that AI's most important role in content production is to enable the production of enough content for personally relevant services."
left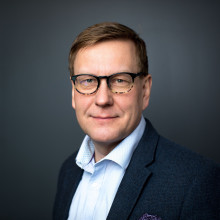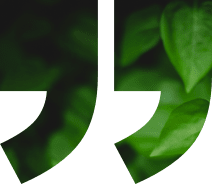 We need to produce content that can be used to attract people to support more complex monetization models.
Consumers must be informed if the content is produced by AI
Yle is currently conducting a survey to gather tips from content producers on how they would like to use AI in their work to get the most out of it.
 "Yle is working hard to ensure that human-machine collaboration is as seamless as possible," says Jukka Niva.
Yle recently published an online information package on ChatGPT for content creators and others interested. The package was originally for internal use, but was made public and is now used around the world.
Both Jukka Niva and Atte Jääskeläinen believe that maintaining the trust of media users is key. It is essential to let media consumers know if content is created by AI.
"In most countries, trust in journalism has long been on the decline. Openness about the way journalism is done – extreme honesty – is crucial, and a way to maintain and restore trust," Jääskeläinen says and continues:
"The Council for Mass Media in Finland already recommended in 2019 that the use of automation in the production of stories should be explained to readers. In the case of AI, I think the recommendation applies automatically, since AI is a type of automation."
left
ChatGPT: How AI tools are changing the day-to-day life of journalists
When asked how generative AI tools are transforming the work of journalists, ChatGPT responds with a list:
1 Fast data mining. A story is completed quickly when AI goes through large amounts of data on behalf of the journalist.
2 Writing news stories.  The journalist inputs data, and AI completes the story. AI can also be asked to write in a particular style or for a particular audience.
3 Data analysis. AI can detect trends and patterns and produce visual tables or other illustrations from its findings.
4 Translation and language support. With AI, a journalist can get a translation of the text into another language in seconds. AI can also check the grammar of the text.
Is AI a sparring partner or a replacement?
The international debate on this topic seems to be divided.
"AI tools that are trained on published content from news outlets pose a threat to media businesses by allowing users to access information that came from news archives without paying the companies that produced it. This effectively allows users to bypass the paywalls of vast numbers of publications," wrote Time in May 2023.
The Time article quotes Barry Diller, chairman of publishing giant IAC. Diller is a member of the AI-critical school of thought and has argued that the spread of ChatGPT poses as great a threat to the media landscape as the paywall-free news supply did.
"Artificial intelligence has the potential to make independent journalism better than it ever was – or simply replace it," says Mathias Döpfne, CEO of the German media group Axel Springer in an internal letter to employees (article in The Guardian).
Others are more optimistic. Ray Johnson, chief executive officer of Abu Dhabi's applied research hub the Technology Innovation Institute, argues that AI and machine learning can also support the newspaper industry with advanced analytics to help media houses tailor their content. At the same time, some media students are already adopting fast new ways of working.
"They are using online AI tools such as Notion and Discord to organize their work and learning," says Slavica Ceperkovic, a visiting professor of interactive media at New York University Abu Dhabi (article in The National).
In Finland, research on the relationship between AI and journalism is in demand. For example, the Helsingin Sanomat Foundation has earmarked up to €500 000 for two or more projects on the relationship between AI and journalism.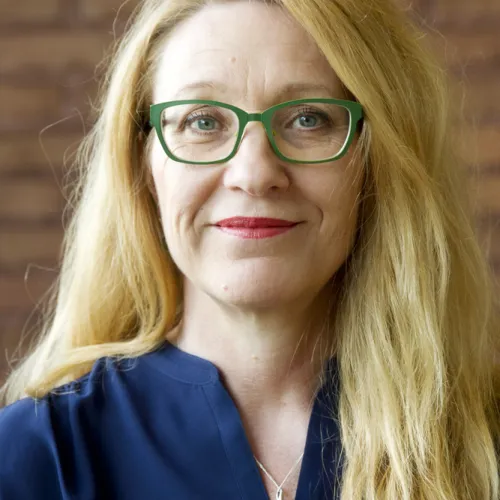 Päivi Maijanen-Kyläheiko
Associate professor
Business Studies