The battery industry is growing rapidly because of the electrification of transport and the increasing need to store energy. LUT University is seeking ways to improve the sustainability of the battery industry. For instance, the growing need for metals in the battery sector cannot be met by simply by recycling battery metals efficiently.
"As metal consumption is on the increase, not even a 100% recycling rate would eliminate the need for virgin metals. Moreover, such a recycling rate is impossible to achieve because there is always loss in the collection and recycling process," says Sami Virolainen, associate professor and head of LUT University's Department of Separation Science.
Next year, LUT will invest in building a battery material laboratory that will be able to manufacture battery cells. The cells will help to verify the performance and durability of both new and recycled battery materials. Battery manufacture will continue to require virgin raw materials also in the future.
"Alongside lithium batteries, we will need to develop alternative solutions based on more common and possibly even bio-based raw materials," says Pertti Kauranen, energy storage professor at LUT University.
Significant need for new experts in the battery sector
In October, students, researchers and Professor of Practice Jamie Hyneman will have a chance to discuss new, sustainable solutions for the battery industry, as LUT University organises an event entitled Positively Charged. The event aims to tell students more about the battery industry and its career opportunities.
"The sector needs new professionals with expertise in the development of raw materials, components and applications of batteries and in the recycling of batteries," Kauranen summarises.
right
Battery research and corporate collaboration at LUT University
LUT University studies how to make the recycling of metals financially viable.
LUT examines metal recycling comprehensively from the perspectives of business studies, sustainability science, and technology.
LUT's strengths in this field lie in separation technology and hydrometallurgy, which means the manufacture of metals by means of water chemistry.
LUT University is part of the Power Coast battery industry cluster in the Kotka and Hamina areas. The cluster aims to meet to the training and research needs of the local battery material sector (StoraEnso, CNGR Finland, Finnish Minerals Group).
LUT is also developing applications for hybrid powertrains and smart grids.
left
Positively Charged, Tuesday 4 October 2022 at 15:00
The event is targeted for students and takes place in Viipuri Hall on LUT's Lappeenranta campus.
The keynote speaker is LUT's Professor of Practice Jamie Hyneman.
The panellists include Pertti Kauranen, energy storage professor, Sami Virolainen, head of the Department of Separation Sciences and director of the SCI-MAT research platform, and Jenni Bäck, project development manager at CNGR Finland.
The event is part of the Positively Charged Tour organised by the Ministry of Economic Affairs and Employment of Finland. The tour stops at six Finnish higher education institutions and starts in Lappeenranta.
The event will be held in English.
left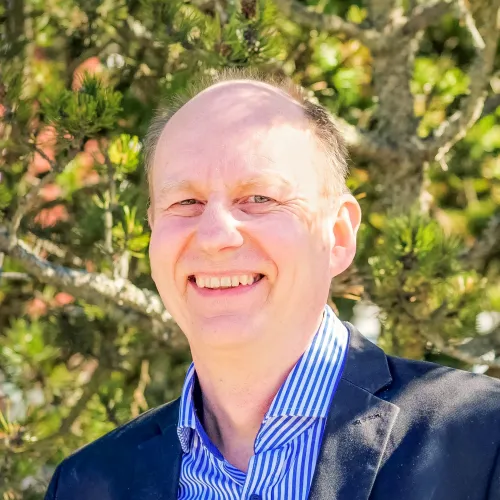 Pertti Kauranen
Full professor (tenured)
Electrical Engineering