After nearly a year of remote work during the COVID-19 pandemic, most Finnish information workers – over 86 per cent – are still happy with working from home. Contrary to initial fears, Finns have successfully maintained regular working hours and a work–life balance in remote work.
On the European scale, this can be considered somewhat exceptional.
"The ability of Finns to adapt to remote work can at least partly be explained by the fact that many occasionally worked from home even before the pandemic. This benefited the transition to more extensive remote work. Finns also have high-quality remote work tools, which helped adjust to the situation," explains Kirsimarja Blomqvist, Professor of Knowledge Management at the LUT Business School.
Blomqvist is heading a research consortium involving five Finnish universities and the Finnish Institute of Occupational Health. The project examines the future of knowledge work and how Finns adapt to remote work. Experiences were surveyed in March as the coronavirus pandemic was starting, again in May, and most recently in October 2020.
"Finnish employees assess that their productivity has even increased in remote work because there are fewer interruptions," Blomqvist says.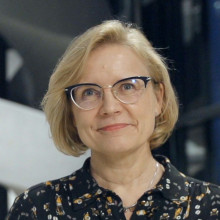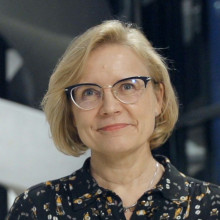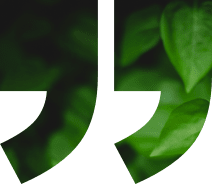 The pandemic has shown that employees do not need to be monitored or babysat throughout the working day.
Digital interaction is no substitute for human contact
The results of the longitudinal FutuRemote study confirm the observation that keeps coming up in everyday conversation: after the honeymoon phase, people have also started to experience the disadvantages of remote work.
The study indicates, for instance, that commitment to work has decreased as the pandemic has persisted. High energy levels and excitement in the face of job duties have also declined from May to October. However, the greatest problem was social isolation from the working community. The physical absence of a community of colleagues has increased a feeling of stress at work.
"Most people working remotely missed their colleagues. The sense of social isolation grew during our research period. Next, our research group will focus on examining cooperation processes, trust and the quality of social interaction."
Research results yet to be released suggest that the frequent use of a range of different digital communication tools have alleviated people's frustration. Nevertheless, Blomqvist points out:
"Transitioning to online meetings is not a long-term solution in terms of the employee's well-being. We clearly need to come up with smarter ways to work to support collaboration and knowledge processes."
More research needed on the possibilities of remote work
Overall, the satisfaction of Finnish knowledge workers in their work and daily lives increased from March to October – a time when 91 per cent of employees worked remotely at least four days a week.
"The pandemic has shown that employees do not need to be monitored or babysat throughout the working day – they are productive and mostly happy even in remote work," Blomqvist states.
According to Blomqvist, both the private and the public sectors have many possibilities to improve work productivity, workplace well-being and the work–life balance in a situation where remote work has become the new normal.
Blomqvist and her colleagues are continuing their research to find out how the pandemic has affected the way knowledge work is changing. Together with collaborating companies and public sector organizations, they are aiming to develop new approaches and work practices.
"We have received a large number of responses to the surveys we have conducted so far. It indicates that the topic is important to people."
The FutuRemote project conducted electronic surveys on people's experiences of shifting to remote work. A total of 5 450 people responded to the first survey, and the respondents had the opportunity to give their contact details for follow-up surveys.
The survey was repeated in May and October, providing longitudinal data on 1 164 people who responded to all three surveys, most of whom (64%) worked in the public sector. The average age of the respondents was 47 years, and 77 per cent were women.
left
Kirsimarja Blomqvist, Professor of Knowledge Management, LUT Business School, kirsimarja.blomqvist@lut.fi, +358 40 755 1693
Anu Sivunen, Professor of Communication, University of Jyväskylä, anu.e.sivunen@jyu.fi, +358 40 735 4279
Annina Ropponen, Senior Researcher, Finnish Institute of Occupational Health, annina.ropponen@ttl.fi, +358 43 825 1392
right
Matti Vartiainen, Professor of Work and Organizational Psychology (Emeritus), Aalto University, matti.vartiainen@aalto.fi, +358 50 555 3380
Thomas Olsson, Associate Professor, Information Technology, Tampere University, thomas.olsson@tuni.fi, +358 40 849 0819
Kaisa Henttonen, Docent, Senior Researcher, University of Eastern Finland, kaisa.henttonen@uef.fi, +358 50 4352664