On this page
The European Foundation for Management Development or EFMD is an international quality assessment organisation for academic business education.
"Applying for accreditation is a labour-intensive project for the team but also motivating and constructive", says Professor Olli Kuivalainen, Academic Director of the Master's Programme in International Marketing Management of the LUT School of Business and Management.
Accreditation steers how lecturers plan and execute their teaching and how they review student assignments. MIMM has carefully defined programme contents and outcomes, which are continuously updated to meet the needs of the corporate world.
"In our latest development round, we updated the programme contents to include more digital marketing and analytics based on feedback from businesses and our graduates. Naturally, we also keep a close eye on developments in marketing and international business," Kuivalainen outlines.
The LUT School of Business and Management has offered international marketing studies from the very start – for 30 years already.
"Consequently, teachers in the programme have lengthy experience and a strong, research-driven take on teaching. I've been happy to observe that our applicants pay attention to our accreditation."
Recognition for persistent quality work
Head of Degree Programme Hanna Salojärvi, LUT School of Business and Management, explains that the five-year accreditation is an important recognition for the programme's persistent quality work.
"This evaluation highlights especially internationalisation, responsibility and corporate collaboration in our programme. Accreditation offers an insight into our school's management practices and our programme's education management processes," she relates.
According to Salojärvi, the accreditations have made the LUT School of Business and Management better known in international business school networks.
"The world around us is constantly changing, and education should be developed to ensure that our graduates are appealing to employers now and in the future," she states.
To Salojärvi, it feels especially good that an esteemed international panel of experts acknowledges their work in adapting their programme content to corporate needs and in basing their education on research.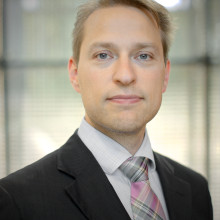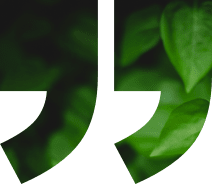 I've been happy to observe that our applicants pay attention to our accreditation.
Aiming for AACSB accreditation
Olli Kuivalainen says that the best-known accreditations for business studies come from the originally North-American Association to Advance Collegiate Schools of Business (AACSB) and the European-based EFMD. Third in line is the accreditation awarded by the Association of MBAs (AMBA), which is mainly for MBA programmes.
The LUT School of Business and Management first decided to pursue an international quality label back in the early 2000s. The accreditation LUT chose was EFMD's programme accreditation; then called EPAS, now EFMD Accredited. This quality label was sought specifically for the Master's Programme in International Marketing Management (MIMM). The first accreditation was obtained in 2011 for a five-year period. The accreditation was renewed in 2017. In other words, MIMM now received the quality label for the third time.
The work is by no means finished; the LUT School of Business and Management is now pursuing AACSB accreditation for its entire programme portfolio. The AACSB accreditation is highly valued internationally and testifies to the high quality of a business school's education and research. Only five per cent of the world's universities that offer business degrees have obtained it. In Finland, it has been awarded to the Aalto University School of Business, the Hanken School of Economics, the Turku School of Economics, Oulu Business School and the Jyväskylä University School of Business and Economics.
Hanna Salojärvi points out that the EFMD accreditation has been a stepping-stone to the entire school's AACSB accreditation pursuit.
"Our AACSB accreditation process is well on its way, and we are already setting our sights on a visit by their audit committee, which will likely take place in early 2022," she says.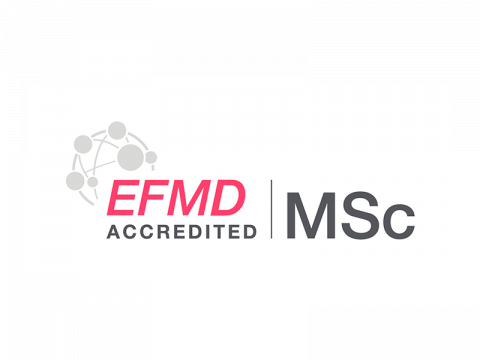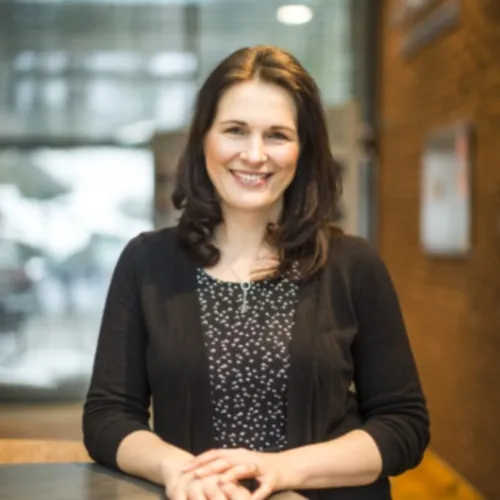 Hanna Salojärvi
Associate professor
LBS Common activities