On this page
Today's food professionals such as executive chefs and pastry chefs are valued and admired, but back in the day being a baker was the worst job you could have. There was nothing sexy about it, no Instagram to show off on.
Paul Baker has made his mark in the baking business, but all the fame and fortune didn't come without some very rough years. To put a long story short: Baker lost his family business several times due to poor judgement and a recession and currency collapse. Still, he managed to pull through and sold his family brand, St. Pierre Groupe, in 2022 to Grupo Bimbo – the largest bakery business in the world – for approximately 339 million euros.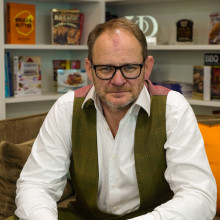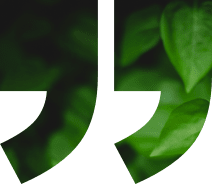 I didn't succeed on my own. Value isn't only measured in money. Without people your business is dead.
Baker, who grew up amid the enticing aromas of a craft family bakery in Devon, South–West England, says that in the beginning he didn't want to be a baker at all. He helped around in his father's bakery, but left home at 16 and got an office job.
"A horrible job, a totally wrong job for me", he now says.
In fact, Baker had to try several wrong paths before succeeding.
"There were times when I lost my business and all my savings, a year when I had just beans to put on my toast, and times when I was just days away from losing my company, my car and a house we had just bought.
The thing is, there's always going to be problems to deal with, and in the best case, you have people you can truly trust and the ability to improvise to solve the problems", says Baker in a guest lecture on the LUT's Lappeenranta campus.
Baker tried different jobs before returning to the bakery business. It wasn't an easy decision for him to go back to where he had started, but his father and grandfather were bakers, and Paul Baker himself clearly had the skills for the craft. Not to forget this important factor:
"I had the rhythm of business with me since the day I was born. You see, anybody here in the audience, for example, can start a business. The only difference is whether you take the opportunity or not. It's that simple", states Baker.
"You've got to prove yourself in business and have the feeling of not wanting to fail."
left
Conquest of the US market
Fast forward to the year 2012: Paul Bakerand Jeremy Gilboy, co-founders of St. Pierre Groupe, decide to take their brand from the UK to the US. The company's team drove persistently around the US, visiting retailers to market their products. In 2014, their confidence paid off, and St.Pierre Groupe launched in the US market with ten different products. By 2017, the brand had gone national in the USA.
Today, St. Pierre Groupe is the leading brioche brand in the US and UK. Its managers – some of them under the age of thirty – are millionaires.
"I didn't succeed on my own. My managers made an epic effort for the brand. Value isn't only measured in money. Without people your business is dead", Baker says.
Baker exited St. Pierre Groupe in September 2022 after successfully selling the business to Grupo Bimbo and has mixed emotions about it. Naturally, he's happy about the lucrative deal, but:
"When you create a business it's your baby – or now a teenager – and I'm giving away my baby. It's tough."
Baker has co-founded a charity, RAPAID, which provides easy-to-find, simple-to-use bandages for public spaces and work environments. In addition, his Baker Family Foundation supports multiple charitable causes. Baker has also been an executive producer on six movies including The Almond and the Seahorse. According to Baker, his future plans revolve around these themes.
"I'm not gonna do anything, really. I'll invest in charity and films and drive my American cars", he grins.
Finally, Baker points to the products on the table: plump and soft–looking breads and brioches.
"You can taste our products if you like. I can talk all day, but if the product is not good, it's all just basically hot air."
He even hints that we might see St. Pierre Groupe's product stands in the stores here in Finland.
"I know Finns love everything sweet!"
right
Paul Baker's learnings about international succession
Let your passion shine through. Use your charm.

Have a can-do-attitude. Remember customer service and good communication.

People have to be able to pronounce the brand name. If they can't pronounce it, the product won't sell.

Don't be pompous. Share your success with your team and your managers. Look after everybody in the team.

Don't lose financial control. Do market research, be ready to pay for it.

Don't underprice your product.

Listen to the customers' requests (distributors and retailers). Understand various markets and routes to the market within one country.

Don't burn out.
The article is based on a guest lecture entitled How to build a billion-dollar brand – 20 years of entrepreneurship by Paul Baker, given on February 2, 2023, on LUT's Lappeenranta campus. Baker was invited by the LUT Business School.