On this page
Nothing beats feedback from the field.
"I'm grateful for having a MIMM degree. The programme helped me find my dream job and gave me useful marketing skills which gave me a successful start to my career", says Tuovi Hämäläinen, international promotion manager at Warner Music Finland and LUT alumna.
The Master's Programme in International Marketing Management (MIMM) alumni event took place in Helsinki in November, bringing together around 40 LUT University graduates from 1998 to 2021. The alumni met with old friends and made new ones, shared memories and found useful contacts for their careers.
left
"The alumni event showed that MIMM alumni can easily find a job, follow their career dreams, and succeed in their chosen direction. At the same time, the MIMM programme is known among employers for high-quality, trustworthy education for both local and international marketing specialists", says Professor Olli Kuivalainen, the MIMM programme director at the LUT School of Business and Management.
Kuivalainen adds that the feedback from the event was well in line with past alumni surveys. In the latest MIMM programme alumni survey from 2019, graduates felt that the programme supported their skill development well, the highest scores were given for information searching, teamwork, intercultural communication skills and business understanding.
right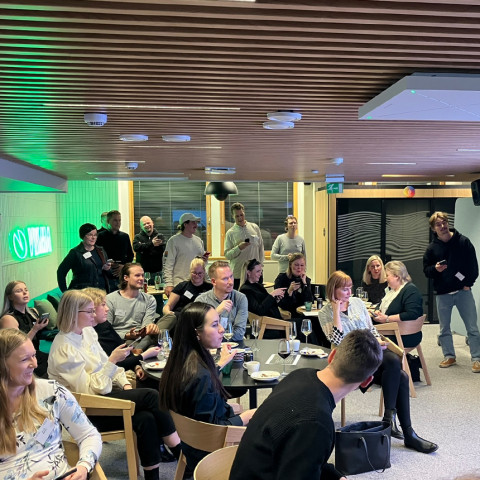 During the event, alumni shared their experiences of being MIMM students and how the studies helped to build their careers despite COVID-19 pandemic. Tuovi Hämäläinen said that MIMM programme and going online during the pandemic helped her establish a career in the music industry. Hämäläinen's Master's thesis focused on using VR technology in the music and event industry.
Another MIMM alumna, Lotta Salin, a junior researcher at the University of Eastern Finland, talked about her time at LUT and her first career steps. Salin wrote her Master's thesis on customer experience and using interviews as a data collection instrument.
"When I was writing my Master's thesis, I realized that doing research is actually much more interesting and exciting than my previous work. Later on, I got a summer research trainee position in the International Marketing Team at LUT University, where I was involved in data-gathering through interviews. After the summer job, I knew I'd build a career in research", Salin says.
Salin's excellent job references combined with her MSc degree opened up new horizons in the research field and she easily got a research position at the University of Eastern Finland, where she is currently conducting her doctoral studies.
left
MIMM students seen as ready-for-work professionals
"MIMM students are considered as ready-for-work professionals with excellent practical knowledge. There are many LUT and particularly MIMM graduates, who work at Visma's Helsinki and Lappeenranta offices in local and international marketing", says Juha Kuokkanen, marketing strategist at Visma, graduate from the LUT School of Business and Management, and member of the MIMM Corporate Advisory Board.
Kuokkanen has broad experience in working with MIMM graduates. Visma is an old collaborator of the MIMM programme and the LUT School of Business and Management and the employer of many MIMM graduates.
Kuokkanen mentions that an easy way for MIMM graduates to launch a career at Visma is the company's Management Trainee Programme. It is a paid one-year programme, where fresh graduates without work experience are involved in the planning and implementation of strategically important Visma projects.
"LUT graduates are very welcome at Visma during or after their studies. The main work language at Visma is English, which also opens great opportunities for international students", Kuokkanen points out.
right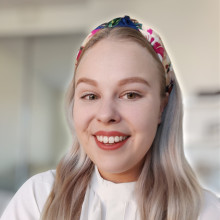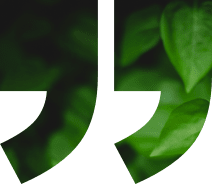 After my summer job at LUT, I knew I'd build a career in research.
Many forms of co-operation
At the event, Kuokkanen gave a presentation about marketing challenges for 2023. Furthermore, Industry Professor Mika Ruokonen at the LUT School of Business and Management (LBM) gave a talk about current opportunities for collaboration between the business sector and LBM researchers.
In addition, Professor Kuivalainen discussed the MIMM programme's latest changes, past success and future perspectives.
Afterwards Kuivalainen described the MIMM alumni event as both a cozy and elegant get-together for international marketing graduates that provided essential insights into the programme. Similar events are planned in the future to support networking and career development of MIMM alumni.
Author: Svetlana Obukhovich, Junior Researcher
The Master's Programme in International Marketing Management (MIMM) at the LUT School of Business and Management organized an event for MIMM alumni. The event was held on 3 November 2022 at Visma Finland Holding Oy in Helsinki.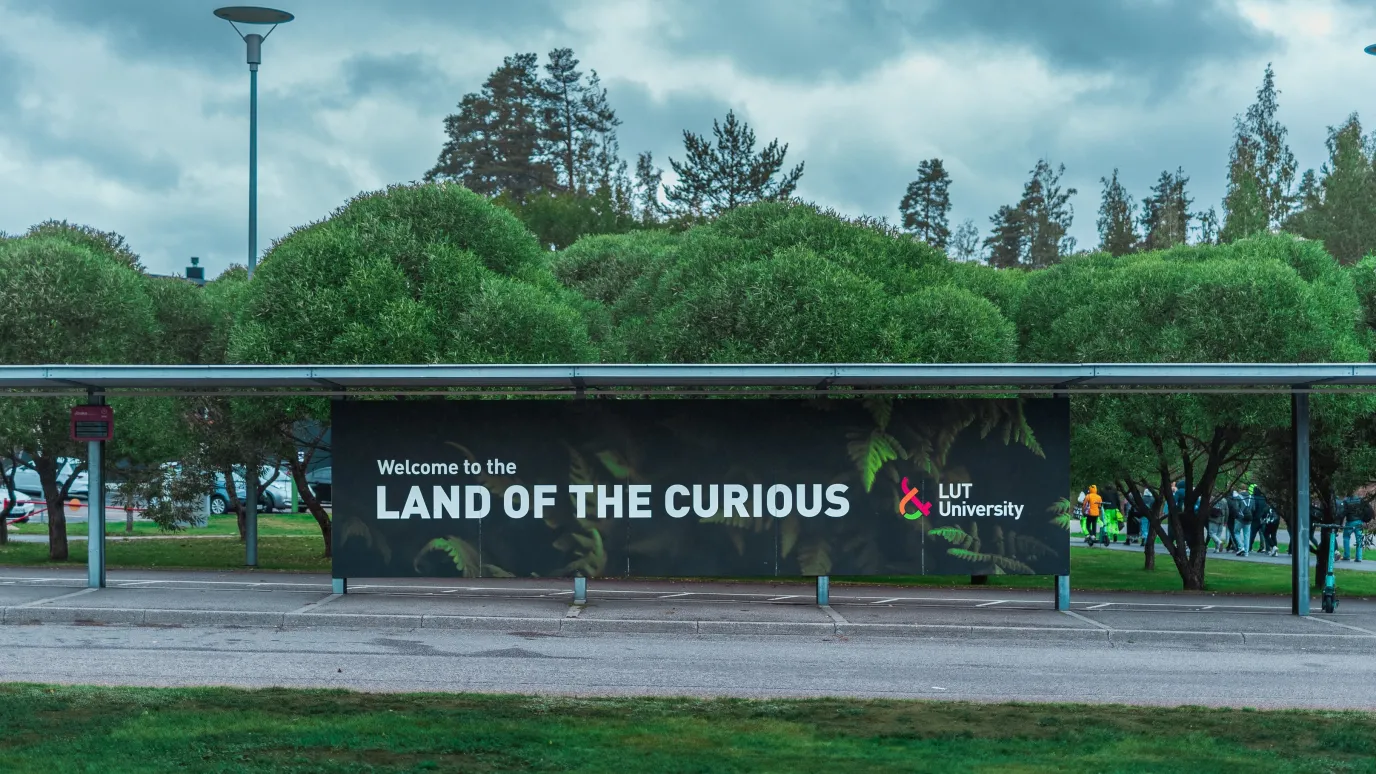 International Entrepreneurship Challenge (IEC)
Companies can also cooperate with the LUT School of Business and Management through student assignments. For example, businesses can take part in the International Entrepreneurship Challenge, where student teams conduct market research and prepare internationalisation and international marketing plans for companies.
Svetlana Obukhovich
Hourly-paid teacher
Business Studies