left
To achieve zero emissions and use clean energy in the most efficient way, vigorous action is taken to electrify different industrial and transportation segments. One example is the segment of off-road machinery. After road cars, tractors, excavators, and harvesters are now actively being equipped with electric drives. However, because of heavy loads in off-road applications, the electrical motors employed have a large number of poles and often nonstandard geometries. This situation leads to a need for special position sensors, which are required to implement a smooth and precise electric drive control. In the Resolvo project funded by Business Finland, a new measurement device is developed for commercialization. The stationary part of the device is made of modules allowing much freedom in the sensor design and breaking the limits for size and number of poles.
The advantages are
easy to design in any size
availability for motors with a large pole number
low price as a custom-made solution.
right
Project period:
1.9.2021-30.6.2023
Project funding:
Business Finland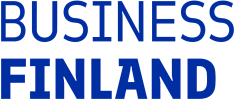 left
Project goals
The objective of the project is to create conditions for the introduction of an innovative resolver invented and developed at LUT University to the worldwide electrotechnical market. The final deliverables are
1. Experimental research:
results of applied research of resolver (FEM simulation)
results of experimental research of resolver (production of experimental samples of resolver to verify the rightness correctness of the theoretical research results and selection of the optimal technical and constructional solution)
2. Market research:
identification of potential customers and establishing a customer network
analysis of business models to enter the market
building a network with potential investors
left
Ville Hyyryläinen
LAB Project Manager,
Business & Market research
Sofia Ramos Velasquez
LAB Business & Market research
right
Eero Scherman
LAB Mechanical Engineer
Pasi Juvonen
LAB RDI Director