The group develops multiscale models, ranging from electronic level to macroscale to study engineering materials, such as steels, shape memory alloys, Zr-, Ti- and Ni-based alloys. The group specializes in different modelling approaches, such as Molecular dynamics, Phase-field, Thermokinetic and Finite element modelling. The group collaborates with renowned theoretical physicists and materials scientists in USA and Europe in the areas of condensed matter physics, Density Functional Theory and microstructural characterization.
left
Research areas
Computational materials science
Multiscale materials modelling
Structural materials
Smart materials
Materials for clean energy generation as well as storage and distribution
Materials for energy conversion machinery.
right
Infrastructure
The group has access to various modelling software's, e.g. LAMMPS, femLego, MOOSE, Matlab, Maple, ANSYS and high performance computational resources.
The group will very soon acquire an EBSD equipment for advanced microstructural characterization.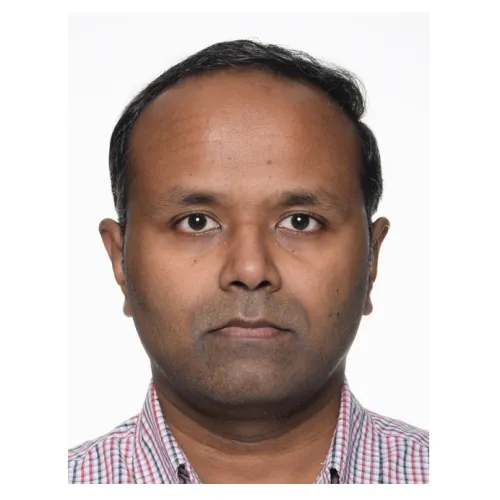 Hemantha Yeddu
Associate Professor (Tenure Track)
Mechanical Engineering