left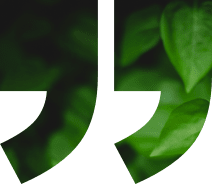 The programme promotes the critical thinking and problem-solving skills.
right
My name is Gabriel Ortiz, and I am from Guatemala. Coming to Finland and studying at LUT has been a great decision to contribute to my personal, academic, and professional growth. The Global Management of Innovation and Technology (GMIT) Master's Degree is a programme suitable for those aiming to boost their career by obtaining valuable conceptual knowledge and developing the skills necessary to become successful assets for any company.
left
GMIT's curriculum is well structured, suitable to learn from industrial engineering and other disciplines. Teaching is not only oriented to administration and innovation topics as other programmes within Europe. One of the differentiators is the possibility to take a minor oriented to reinforce technology topics. Due to my background, I chose Embedded systems and Communications and I have complemented what I learned during my bachelor studies. 
In general, the GMIT programme promotes the critical thinking and problem-solving skills by assigning real-world challenges that must be solved in close collaboration with industry actors. This reinforces the knowledge acquired each semester and the skills needed to apply theories in practical situations where innovations and new technologies need to be properly managed. Professors have a vast industry and academic experience. They play a fundamental role in the teaching system by motivating and guiding students during the whole learning process. More than lecturers, they become our mentors and are always at the disposal to support us. The contact between student and teacher is easily made face to face or through online meetings if needed. 
GMIT is characterised by having students from all the continents. Students learn how to professionally interact in a team-work environment where there is a cultural diversity and often, different perspectives and opinions. This is very important for professionals as me looking to be a member of a multidisciplinary team in a globalised world.
LUT and Lappeenranta offer a great environment for students. The city is small, probably different to huge, crowded cities where most of students come from. However, the nature is fascinating. This helps any student to easily relax by waking through the forest, reading a book while sitting in front of the lake shore, or even walk on the frozen lake during winter. The campus facilities include places to study and rest when needed. Students can balance their academic life, promoting their physical and mental well-being. There are different departments and associations that support our engagement with the academic and professional community. I really feel identified with LUT.
Subscribe to our newsletter
The LUT newsletter is your guide to what's happening on campus and in the student community, delivered directly to your email each month.