Building an international and diverse network of tech experts
Marcel was awarded a scholarship for the Erasmus Mundus Master's Programme in Pervasive Computing and Communication for Sustainable Development (PERCCOM). The programme ran for a few years and was funded by the European Commission.
"As part of the Erasmus Master PERCCOM mobility, I was able to live and study in different countries. I started in France, moved on to Finland, had summer schools in Russia and the United Kingdom, went to Sweden for the second year, and finally ended up in Germany to write my Master's thesis."
With his cohort of students coming from more than 15 countries, Marcel was assigned as the programme representative organising student activities and conveying information between the PERCCOM students, professors, industry experts, and the Erasmus Mundus Association.
left
Lappeenranta, the best student city for tech and sustainability
"Moving to Lappeenranta in January was a big shock for me as I was used to the tropical climate back home. Although it was very cold outside, LUT University with its students and professors provided a warm environment during the orientation week and throughout my stay."
Marcel lived in a LOAS student apartment, and he adds that the community he lived in, with both local and international students, was the highlight of his experience.
"I really enjoyed discovering the Finnish culture with my neighbours on Karankokatu street. We went to sauna together, took a dip in the frozen lake, did some fishing and barbecue, and partied all night during vappu." Vappu or May Day is a national holiday that students especially embrace and celebrate.
Marcel notes that the LUT campus inspired him to be more sustainable himself.
"I liked the fact that there was always a vegetarian option in the cafeterias. Also, even though most of my courses were in computer science, such as Service-oriented Architecture, Software as a Service, code camps in mobile development, Smart Cities and Internet of Things, to name a few, aspects of sustainability always came into play during our lectures and project discussions."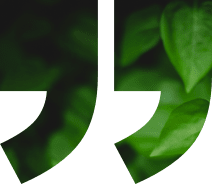 Aspects of sustainability always came into play during our lectures and project discussions.
Towards a career in sustainability
Marcel and his thesis supervisors from Germany and Finland were able to publish and present two conference papers based on Marcel's PERCCOM Master's thesis. This helped him land his first job as a research engineer in the domain of life cycle analysis, eco-design and circular economy for Orange, a French telecommunications provider.
Currently, Marcel is working as a sustainability analyst for the Paris branch of Quantis, an international consulting firm that guides top organisations towards their sustainability journey through science-based metrics, strategies, and communications.
"I feel very fortunate to be working as a sustainability consultant, specifically for clients in the tech sector. I am thankful for my experience at LUT where my foundations in both green ICT and ICT for green were honed."
Lastly, Marcel recommends the new Erasmus Mundus Master's Programme Software Engineers for Green Deal for anyone with a passion for technology and sustainability.
"I believe that the programme is an excellent continuation to the momentum started by PERCCOM. It would be perfect for students and young professionals who aim to use their expertise in technology to address the environmental, economic and social facets of sustainability."
Subscribe to our newsletter
The LUT newsletter is your guide to what's happening on campus and in the student community, delivered directly to your email each month.