left
My name is Trang Le, and I am from Vietnam. I have a detailed roadmap for my academic objective, and studying toward a Master's Degree in Business Analytics at LUT is the greatest step that I have ever taken. The primary factor that led me to choose this programme, aside from the abundance of job chances in business analytics, was its practical and career-oriented curriculum and the distinctive multi-disciplinary business and technology education that LUT provides.
In this programme, the courses closely correspond to each other. Moreover, the lectures are understandably imparted with theories and practical exercises perfectly combined. Students are then able to choose and apply the correct analytical methods, thereby drawing logical conclusions and making recommendations in strategic decision-making situations.  
right
I have been asked the question of why I chose Finland several times. It was last spring when the thought of this beautiful country came to mind due to its social happiness and education. During the first half of the year here, I cannot describe how much I am in love with peaceful Lappeenranta and kind Finns. It was a bit weather shocking when I arrived last August since Finland is too cold for me compared to Vietnam, even in the fall. Daytime is long in September, while the sun goes down at 3:00 in November. This is also the first time I have experienced snow and a temperature below zero Celsius. All these immensely new experiences have gradually made Finland my second home. 
Ho Chi Minh City is my home in Vietnam; we also call it by a beloved name, Saigon. The city itself is crowded and bustling with lots of traffic and buildings. I just thought to myself may it was time to leave, step out of my comfort zone, discover the new world on my own, and be ready for all the upcoming challenges in another country. On the contrary, Lappeenranta has extremely different vibes with blue sky, beautiful Saimaa Lake, and majestic forest. The longer I have lived here, the more I recognize why Finland is the happiest country in the world. Skinnarila Spirit especially has warmed my heart a lot.
left
I am so proud and grateful to be a part of LUT University. I have received tons of help and support even in the early stage of my application. I used to be nervous as my previous major was in Business Management, which is not much analytically related. However, the dedicated admission team of LUT helped me clarify all my concerns and questions. Furthermore, thanks to all the wonderful professors and peers I met at LUT, I have acquired much more knowledge and valuable lessons.
My personal development has been comprehensively accomplished by the inclusive community and dynamic culture at LUT. The university provides various extracurricular activities and projects, which students can actively apply, gain professional hands-on skills, and get paid. On top of my studies, I have a strong passion for cultural exchange and currently work on the Project Team of an international student organization - Erasmus Students Network. We work in event planning and coordination and have organized several successful events for the international exchange student community. Besides that, I also had a chance to support DuuniiDay Jobfair as a member of the Expo Volunteer Team, be a model for winter shooting, and successfully elected to become an international tutor for master's degree students in international programs starting in Autumn 2023 at Lappeenranta Campus. Through these experiences, I have developed excellent communication, teamwork, and intercultural skills.
 
right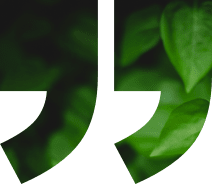 My personal development has been comprehensively accomplished by the inclusive community and dynamic culture at LUT.
Welcome to LUT University - Land of The Curious. With LUT, I am now eager about all the
opportunities and challenges to pursue my long-term career goal. Let's write your own stories at LUT with your curiosity.
Subscribe to our newsletter
The LUT newsletter is your guide to what's happening on campus and in the student community, delivered directly to your email each month.