Country of countless lakes 
Finland is a land of countless lakes, forests, fells and archipelagos – it is one the most extensive and unspoiled natural environments in Europe. Finland's air, forests, lakes and drinking water are exceptionally clean by global standards. More than 70% of Finland's land area is forest, which makes Finland one of the most forested countries in the world. The air quality in Finland is excellent because Finland is situated far from large sources of emissions, and the country has successfully cut back on its own emissions.
Finland has four very distinct seasons –temperatures may vary between -35°C and +35°C. Finland is a small country on the global scale. Finland's population makes up barely 0.07 per cent of the world's population and its land area as much of the world's total area. However, even a small country can leap to the top of the world, and this is what Finland has done: in international comparisons, Finland is often among the top nations along with other Nordic countries.
left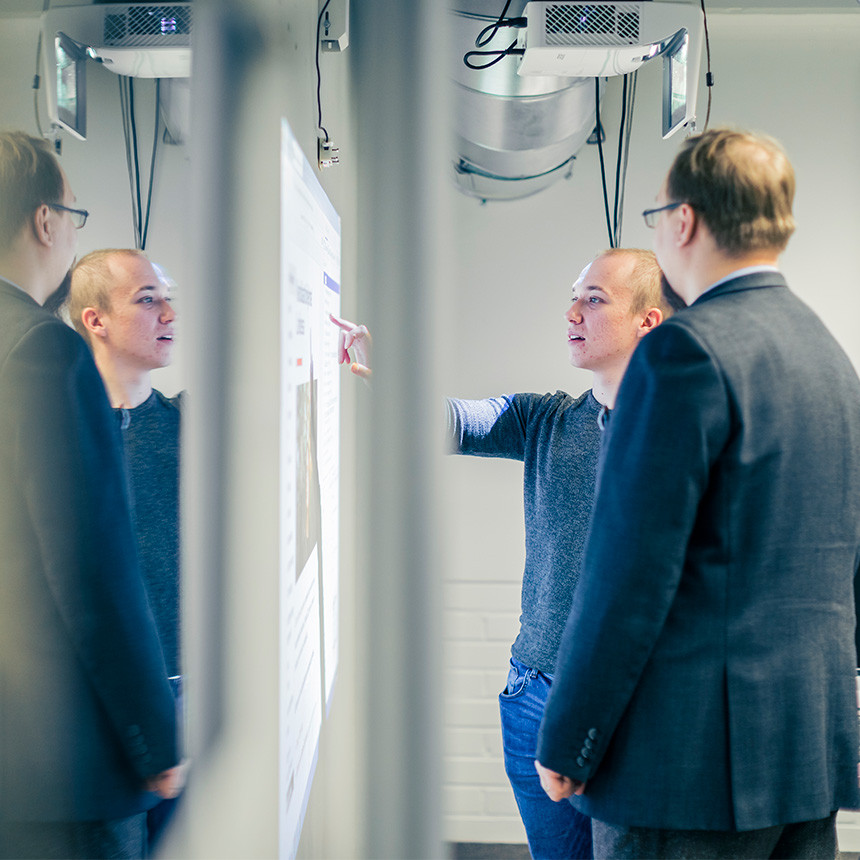 right
Country of innovations and technology 
Finland is a country of innovation and technology and has continuously topped related global indices. Finnish companies highly value innovation designed to solve problems in a pragmatic and surprising way.
In fact, Finland is the home of many world-leading companies in areas such as forest products and the biomass industry (UPM, Stora Enso, and Metso), transportation services (KONE) and design (Iittala and Marimekko). More information: visitfinland.com
left
Finland facts
Capital: Helsinki
Official languages: Finnish and Swedish
Population: 5.5 million
Government: Parliamentary democracy
Currency: Euro (€)
Cost of living in Finland
Finland is known for its high standard of living, which means that the country is not the cheapest one in the world. However, the cost of living in Finland is about the same as in other EU countries.
Expenses vary depending on the accommodation you choose and your personal spending habits. In Lappeenranta and Lahti, living expenses including accommodation in a student apartment may amount to roughly EUR 700/month.
As a degree student in Finland, you will be issued a student card that entitles you to student discounts on meals and other services (e.g. transport, museums, cultural events and recreational activities).
A few approximate examples of prices:
Student lunch at the university EUR 1.80-4.60
Single bus ticket EUR 1.60
Monthly bus pass EUR 42
Coffee at a café EUR 3
Beer at a bar EUR 5-9
Movie ticket EUR 15
left
Finland is
the safest place in the world.
the top OECD country in education.
the most advanced country in the EU in the utilisation of digitalisation.
the second largest in the EU in the share of renewable energy in the country's total energy consumption.
the fourth most gender equal country.
the third most innovative country.
the happiest country.
the country with the cleanest air.
the water richest country.
the most stable country.
Subscribe to our newsletter
The LUT newsletter is your guide to what's happening on campus and in the student community, delivered directly to your email each month.