On this page
"The subject of our research, digital circular economy platforms, is a new and efficient way to improve the utilisation of excess resources", explains Professor Paavo Ritala from the LUT School of Business and Management (LBM).
"In the best-case scenario, platform-enabled circular business models may reduce environmental impact, promote a circular economy mindset and accelerate the overall adoption of and transition to circular economy."
The recent study by the LUT School of Business and Management shows that platform companies focused on circular economy benefit from improved performance, as the role of a "match-maker" enables them to transfer costly functions such as warehousing and shipping to platform users.
The key factors for organizing a circular economy platform are producing added value for the platform users and scaling the business by utilising the network effects.
"Companies and consumers often need financial incentives to join a circular economy platform. The opportunity for market growth and cost-efficiency are such incentives", Ritala argues. 
left
The study in a nutshell
examined how digital platforms can be used to promote circular economy

studied ten circular economy platforms operating in Europe

utilises the concept of a meta-organisation; i.e. an organisation formed of other organisations

creates a model of the mechanisms that illustrate how circular economy platforms promote value creation from both economic and environmental perspectives

recommends that platform organisations focus on coordinating actors, developing circular economy business models and ensuring secure payment transactions

proposes that circular economy companies delegate non-core activities to platform partners who can perform them in a more cost-effective manner

is titled Digital Platforms for the Circular Economy: Exploring Meta-Organizational Orchestration Mechanisms. The article was published in a special issue of Organization & Environment titled

The Organizational Dynamics of Business Models for Sustainability

.
right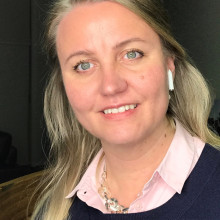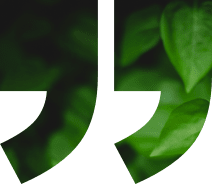 Not all business models for the sharing economy are sustainable, although we might easily think so.
left
Circular economy in the construction and food industry
One of the circular economy companies included in the study is the Finland-based Netlet. This start-up offers a construction waste pick-up service free of charge to construction companies. Construction waste is picked up from sites, after which the materials are inspected, processed and sold as reused materials via the Rakennusoutlet.com online platform. In addition, manufacturers, importers, wholesalers and construction companies can also independently sell their leftover materials on the same platform.
According to the Finnish Ministry of the Environment, the construction sector produces around 35 per cent of greenhouse gas emissions and 30 per cent of global solid waste. In Finland, the majority (85%) of waste in the sector is generated by renovation projects and building demolition, while the rest is produced by new construction projects. EU member states were meant to be able to recycle 70% of construction waste by 2020 already, but currently just over half of the waste is being recycled.
According to the RAPA project by LAB University of Applied Sciences, waste generated in the construction sector can be reused to make more lightweight concrete barriers, for example.
Another research example, the ResQ application that combats food waste, offers consumers the opportunity to buy leftover food from their local restaurants, cafés and groceries. ResQ's promise to service providers is that selling food through the application will increase net profit by 2 to 6 percent.
A representative of ResQ commented in the study that distributing leftover food would be very difficult without a digital platform. On the one hand, customers would not know which restaurants had leftover food to pick up, and on the other hand, service providers would not have easy access to the demand.
"Individual users are attracted by the versatile offerings and the ease of use of a service. The closer the goods are to a consumer's daily route, the more actively they will want to use the platform. On the flip side, service providers are more satisfied the more active users they have in their area."
left
Rapid development of digital platforms challenges environmental impact monitoring
The study focused on promoting sustainable development by investigating circular economy platforms with the help of circular economy. However, some additional observations were made as well. The overall environmental impact is still somewhat unclear regarding companies that promote a circular economy business model.
"Platform technology enables companies and operating models to evolve so fast that researchers have a hard time keeping up with the development. For example, I noticed that a digitalisation project of a single company in Africa was planned and finished in just a few months", says Outi Blackburn, Junior Researcher at LBM, who researched digital circular economy platforms together with Ritala and Joona Keränen, Assistant Professor at the Australian RMIT University.
"This rapid business development poses a real challenge in keeping up with the market and for us researchers to provide timely information for decision-makers and practitioners about the environmental impacts and good practices of digital circular economy platforms", Blackburn explains.
Going forward, there is a need for a comprehensive assessment of circular economy platforms to find out how sustainable their business models really are. At worst, some studies have found that sharing economy-based business models can increase environmental load.
"Especially if circular economy or sharing economy leads to an increase in the consumption of products or services, it may be the case that the environmental impact is not what one would hope. To understand potential challenges and to improve transparency, many companies involved in our research were striving to evaluate their environmental impact and create better indicators for such evaluation", Ritala describes.
The challenge is oftentimes in the overall consumption system. Consumers who benefit from the sharing economy will not necessarily spend their saved money for the common good or to repair a shared vehicle; for instance, they might buy flights instead.
"As we all know, air travel is a major source of emissions. Changing consumer behaviour plays a major role in the sustainability transition", Blackburn states.
There is a classic example that a four-person family could drive an internal combustion engine car for more than 10 years to match the emissions of one trip to Thailand.
"Not all digital platform-based business models for the sharing economy are sustainable, although we might easily think so."
Blackburn says that especially small businesses should not be left alone in their efforts to meet the environmental objectives.
"We need more awareness and extensive cooperation between decision-makers and companies. Societal decision-makers play a major role in raising awareness."
right
Circular economy and sharing economy
Circular economy reduces the production of new goods by retaining the value of existing products and materials in the production-consumption cycle. Instead of product ownership, consumption is often based on using services, in addition to recycling and reuse of products and materials.
A circular economy company in the Finnish infrastructure sector, Combi Works, offers their business customers manufacturing as a service. The company itself does not own any factories but utilises the excess capacity of other plants for manufacturing. Other examples of circular economy companies include online flea market Tori.fi, online store Fiksuruoka.fi that sells leftover stock of food and consumables, and online store Emmy for recycled clothing.
Sharing economy allows sharing goods and services instead of owning them. The sharing economy is enabled by using digital platform technologies and their applications, such as Nappi Naapuri, which allows neighbours to help each other and lend items, and the apartment rental service Airbnb, as well as car sharing.
Digital platforms are social and technological systems – virtual marketplaces – for collecting, analysing, storing, and sharing data from various business interactions between different user groups. Platforms efficiently enable the exchange of products and services and monetary transactions between their users.
Sources: Future-oriented organisation Sitra, newspaper specialised in circular economy Uusiouutiset, state sustainable development company Motiva, Swipe (Smart Work in Platform Economy / Petri Rouvinen, ETLA).