On this page
LUT's electric motorcycle JHC Ukkonen lost on the competition circuit to its Dutch opponent from the University of Twente because Ukkonen was too hot to handle.
"The controller overheated, which was Ukkonen's main problem in the test run and restricted its power. The day of the actual race was very hot, which led to the controller cutting the bike's power to about half of what we could get out of it in the right conditions," says Marko Kasurinen, development manager at LUT.
The controller regulates the electric motorcycle's key features and handling, such as battery power, speed and acceleration.
Ukkonen, developed at LUT University's J. Hyneman Center, and an electric bike from the University of Twente went up against each other at the Lappeenranta airport at the end of June 2022. The track test was arranged on the eve of the road race Imatranajot. Ukkonen was ridden by the former professional racer Pauli Pekkanen.
"The University of Twente raced the fifth version of their electric motorbike, so they're much further along in the development process than LUT. Nevertheless, Ukkonen did very well considering it was only LUT's first version of an electric racing motorcycle," Pekkanen says.
left
Electric motor versus internal combustion engine
Ukkonen has only been tested a few times in racing conditions, which means there is still ample room for improvement. Pekkanen considers that in terms of racing, bikes with internal combustion engines and electric motors don't differ significantly.
"The control features are the same in both bikes, but an electric motorbike doesn't make noise or have gears. The absence of noise is a bit confusing because I'm used to changing gears based on the sounds I hear," he explains.
Due to overheating, the rider wasn't able to get enough power out of LUT's Ukkonen. The bike reached a maximum speed of 230 kilometers per hour during the Lappeenranta test, whereas an internal combustion engine motorcycle can reach speeds of up to 340 kilometers per hour.
Ukkonen's qualities came as no surprise to Pekkanen.
"I was fully aware that it was a work in progress, but of course, it stung to lose to a Dutchman," Pekkanen jokes.
Marko Kasurinen goes as far as to claim Ukkonen's track tests went too well in certain respects.
"The power measurements and tests went too well in the sense that we weren't able to sufficiently identify and analyze all the bike's little kinks and bugs," he elaborates.
According to Kasurinen, there is room for improvement in nearly every area. Ukkonen's controller and its settings and cooling need to be fixed first.
"Increasing power isn't the only objective. Nearly every bike part and the electricity system need to be optimized in terms of performance and weight."
right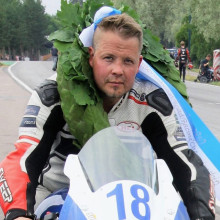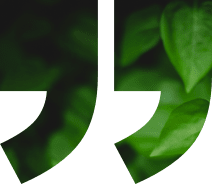 Even world-leading electric motorbikes are clearly heavier than internal combustion engine racing bikes.
right
Finns go down in MotoE class history
The motorcycle grand prix series MotoGP also includes the MotoE class (the FIM Enel MotoE World Championship), where bikes run on electric motors.
Finnish rider Niki Tuuli made MotoE history by winning the very first MotoE championship race in 2019.
"MotoE races have fewer laps than MotoGP races because the durability of the battery sets limits to the use of the electric motorbike. In addition, even world-leading electric motorbikes are clearly heavier than internal combustion engine racing bikes," Pauli Pekkanen states.
Bikes in MotoGP races usually have two- or four-stroke engines. The minimum weight of a racing motorcycle depends on the number of cylinders and varies between 130 and 160 kilograms. A bike with a four-stroke internal combustion engine weighs roughly 150 kilos, and an electric motorcycle about 50 kilos more.
JHC Ukkonen now weighs 200 kilograms. Pekkanen says that the weight makes Ukkonen challenging for a rider to turn into a bend and clumsy to maneuver in general.
"However, the clumsiness depends on how fast you are going on the circuit. If I had run a longer race on Ukkonen with greater power, it would have required physical effort in any case."
Ukkonen's battery was designed and manufactured at JHC from 18650-type cells. Marko Kasurinen says that the design and implementation went well: the battery never overheated and presented no obstacles. That being said, the battery will still be redesigned and rebuilt to reduce weight.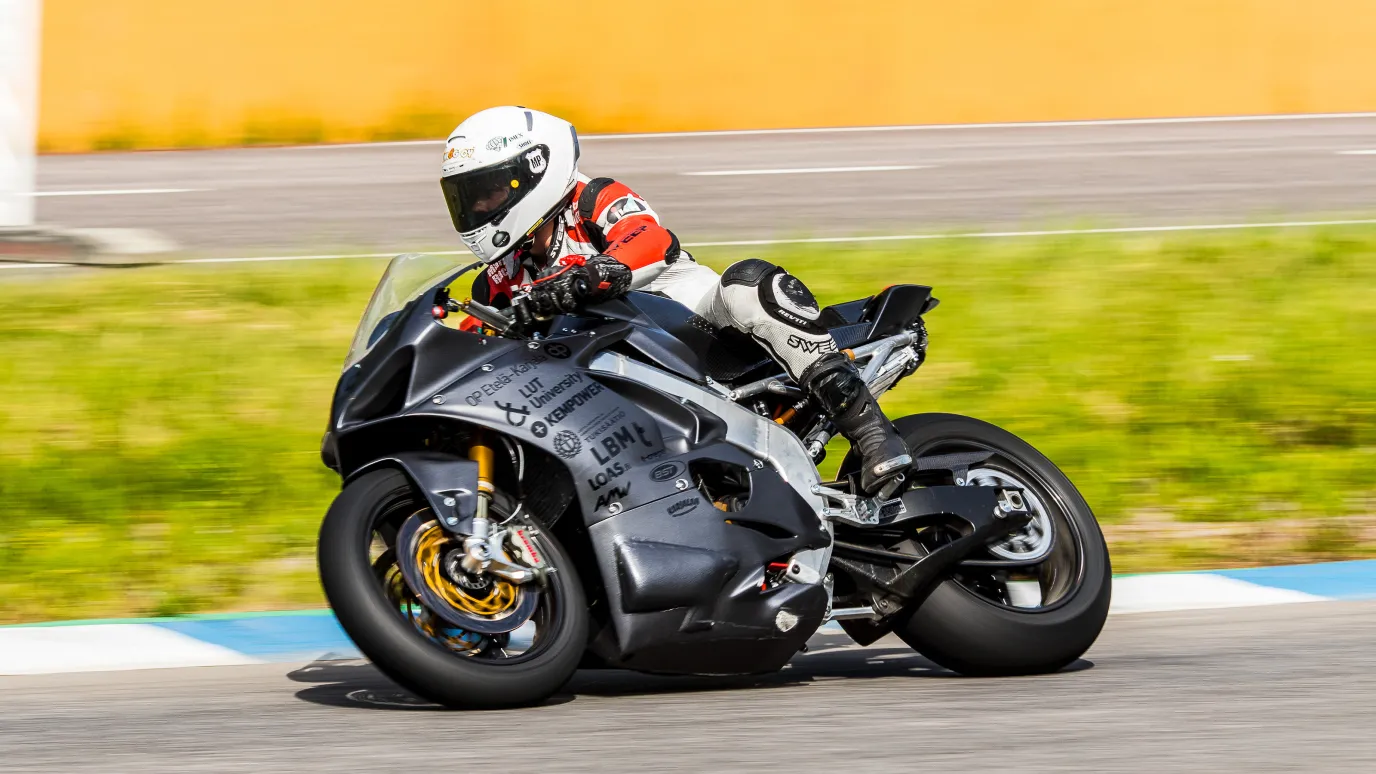 Pauli Pekkanen
◼ Lives in Jämsä, Finland, and works as an entrepreneur
◼ Got his first motorcycle at age 4
◼ Rode superbikes professionally for 15 years, seven of which in England
◼ Returned to the Finnish race circuits in 2016 and has raced recreationally since then
◼ Competes in more than one class but mostly in Supersport 600
◼ Races with a 2013 Triumph that has a 675 cc engine
◼ Won one race in the 2022 Imatranajot road race and placed second in another
◼ Has two sons, ages 12 and 8. The older son also rides superbikes – this is his eighth competitive season
left
Electric motorcycles rare in private use
JHC Ukkonen has been designed specifically for race circuits, and there are currently no plans to adapt it for private use.
Traficom statistics indicate that just shy of 190 000 motorcycles had been registered in Finland by the end of June 2021. A mere 71 of them were electric. The number of electric motorbikes has risen only by a few each year.
"We have lots of large touring motorbikes. Electric motorbikes are not yet considered a realistic option for touring – many people are concerned by their range and price. For shorter journeys, however, they're a sensible and economical option," says Jari Kielinen, chair of the Finnish motorcyclist association Suomen Motoristit ry SMOTO.
In Finland, a 9.8 percent vehicle tax and value added tax are charged for electric motorcycles upon purchase.
"On average, the vehicle tax for motorcycles is roughly 2.5 times that of automobiles of corresponding emission levels. In other words, the taxation on motorbikes is high compared to cars. The vehicle tax on electric cars has already been revoked. The same should be done for electric motorbikes in order for their use to increase," states Kielinen.
The availability of electric motorcycles is noticeably improving. According to Kielinen, nearly all major Japanese motorcycle manufacturers have announced they will launch their own line of electric motorcycles in the next few years.
"We believe that the number of electric motorcycles will skyrocket in urban transportation when the selection expands," Kielinen anticipates.
Pauli Pekkanen says he could envision purchasing an electric motorbike for private use but hesitates for a surprising reason:
"I don't like to ride on regular roads. I think it's much more dangerous than on a circuit, where you don't need to watch out for cars. From the biker's viewpoint, cars may behave unpredictably."
"On top of that, you may lose your license if you ride too fast," Pekkanen grins.
"I'm a competitive racer to the core. When I ride, I ride full throttle – and that's something that should stay on the circuit."
Photos: Eero Scherman
Update in May 2023
The design of JHC Ukkonen was updated and new parts were purchased in the autumn semester of 2022. In May 2023, the bike's 3D model and design have indicated that over 50 kilograms could be shaved off the bike's weight.
"This is primarily because of the new battery, but also the improved cooling system and new controller. We can harness all the bike's potential power," Marko Kasurinen elaborates.
The building of the latest version started this year as the parts arrived. The team is running slightly behind schedule because this spring has been the busiest in JHC's history. Therefore, some changes to the motorcycle have been postponed to a later date.
"We're hoping to get the bike up and running in about a month. That will allow us to adjust the settings of the new controller and make last-minute updates to address problems observed during tests."