1. The energy crisis is under control – set your sights further ahead
LUT's experts state that the global energy crisis culminated last autumn and is starting to subside. They point out that especially the Nordic countries have already bounced back.
"For example, Finland will produce enough electricity for export this year if we get the new Olkiluoto 3 reactor up and running. The investment rate in Finland is so high that also a reactor's worth of wind power will be available annually," says Research Director Petteri Laaksonen. 
Laaksonen maintains that we should set our sights further and no longer dwell on the energy crisis because the European energy system is facing much greater changes.
left
2. Electricity from renewable sources is Finland's "new Nokia"
The European energy system is experiencing an upheaval. According to Laaksonen, the whole of society is on the verge of a transformation that will take place over the next few decades, as the production of renewable energy will increase. By renewable energy, Laaksonen refers to offshore and onshore wind power and solar power.
"We're already producing a great deal of wind power, and many new investments are in the works. For instance, Finland's renewable electricity production will soon outdo the country's current overall electricity production fivefold. This is an important opportunity that Finland needs to seize; Nokia was a drop in the bucket in comparison," he continues.
Finland's production potential for renewable electricity is roughly 1000 terawatt hours, whereas the country's current electricity production is in the ballpark of 70 terawatt hours. Laaksonen anticipates that solar power will increase in the near future even more rapidly than wind power. LUT's modeling results indicate that half of all electricity production will eventually be based on solar power.
"Finland could produce up to 10 percent of all European energy with wind and solar power," Laaksonen assesses.
right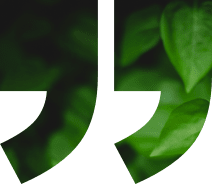 The relocation of European industry is already under way.
3. European industry will relocate to the Nordic countries 
European industry will be forced to relocate to areas where electricity is less costly. Therefore, Laaksonen predicts gazes are likely to turn to Finland and the other Nordic countries.
"The relocation of European industry is already under way. Industry is shifting from areas with inexpensive natural gas to countries where renewable electricity is produced at a low cost. Society is electrifying on a large scale, and the change requires three to four times the amount of electricity currently available," Laaksonen explains.
The sparsely populated Finland is at the winning end of Europe's industrial relocation.
"The competitive edge of Finland and the other Nordics is that we have vast uninhabited land areas where new production could be built at a low cost. The rest of Europe has little room left for new development," Laaksonen points out.
The importance of Finland and other Nordic countries will grow significantly in the future. In terms of geopolitics, this will mean that Finland's security and protecting the country's eastern boarder will become increasingly important to all of Europe.
left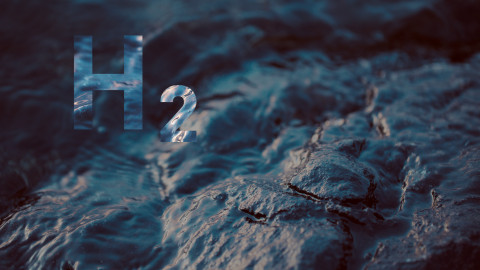 right
4. Possibility for billion-euro investments and hundreds of thousands of new jobs in Finland 
Laaksonen's conservative estimate is that Finland could attract a hundred billion euros worth of new investments and hundreds of thousands of permanent jobs in industry. For example, it is not worthwhile to export electricity and hydrogen produced in Finland – they should be further processed locally. Finland will also be producing increasing amounts of compounds such as methanol and ammonia.
"It's a question of whether we can engage skilled workforce. For example, Swedish battery factories are already hiring employees from Finland," Laaksonen analyzes.
Opportunities to export energy technology and related expertise will also open up before long. Laaksonen views the related market as boundless, and the rebuilding of the Ukrainian energy infrastructure will likely stimulate it further.
right
5. Suitable regulation to guarantee success 
For all of these possibilities to materialize in Finland, we will need more renewable energy investments and regulation that favors further processing. The needed technology already exists, but research institutes play an important role in lobbying EU regulation.
"We can ruin our chances if we don't understand the importance of suitable regulation. Research institutes must provide a techno-economic analysis of the goals for the European energy system and the regulation needed to achieve them," Laaksonen says.
Laaksonen proposes the EU provide a "carrot" – that is, incentive regulation. The EU could employ it to establish, for instance, a new fuel market by requiring gasoline to include fuel produced with power-to-x technology.
left
LUT is a leading university in energy research
The focus areas of LUT's energy research include nuclear power, nuclear safety, bioenergy, smart electricity grids, IoT solutions for energy systems, power electronics and high-speed technology.
For years, LUT has also prepared scientific reports on the strategic possibilities for a hydrogen economy in Finland. The most recent reports deal with the hydrogen potential of the Åland Islands, the Bay of Bothnia, and South-East and Eastern Finland.
Last year, LUT University published an energy report that gives a comprehensive picture of the factors affecting the development of energy systems.
LUT develops carbon-neutral energy solutions in close collaboration with businesses.
The LUT School of Energy Systems employs over 200 researchers in the field of energy.