On this page
Reducing and recovering atmospheric carbon dioxide and ensuring the sufficiency of carbon sinks that tie carbon dioxide are key tools in curbing climate change.
"Carbon dioxide is a central challenge among gaseous emissions released into the atmosphere and understandably generates the most debate. Our thinking and expertise are based on deriving all possible resources out of all emissions and their states," says Mari Kallioinen, Head of the Department of Separation Science.
Kallioinen herself conducts research as a professor of separation technology and explains that separation technologies are an essential part of manufacturing processes and the treatment of side flows in industries and community development.
left
"Sewage treatment plants, forest industry plants, biorefineries, mining and metal industries," Kallioinen lists examples of fields and process plants that feature separation technologies.
"We aim to offer expertise for different stages of complex production processes. Needs to separate substances from each other and suitable technologies may differ largely even within a plant. However, recovery potential and the need for purification exist in nearly all processes."
Kallioinen relates that industrial partners have expedited the department's gas separation research initiatives.
"We had been receiving more and more inquiries about know-how and solutions for the treatment of gases or gas-liquid combinations. This demand does not apply only to problematic gaseous emissions. Companies apply LUT's strategic idea about the maximal utilisation of raw materials extensively."
Kallioinen continues that the inquiries usually came from companies that had the opportunity to utilise several different side flows in their plant or its vicinity and wanted to increase their resource efficiency.
"LUT is known for its strong know-how in fluid flows. It is only natural that people turn to us when they seek solutions for separating gases from sewage and for utilising them," Kallioinen states.
right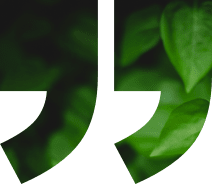 Gas separation is a field of science that has recently been revitalised due to climate change.
What is gas separation and how is it done?
"Many important, traditional industries need gas separation – for instance, manufacturers of nitrogen fertilizers. The electronics industry uses purified gases to protect sensitive parts, for example," describes Nima Rezaei, Professor of Gas Separation.
Rezaei goes on to say that purified gases are frequently used in many everyday situations. For example, hydrogen and natural gas are used as fuel, and purified oxygen is used to treat hospital patients.
"Gas separation is a field of science that has recently been revitalised due to climate change; more people have now become aware of global warming because of carbon dioxide and methane, which is even more harmful to the climate."
Traditional gas separation technologies that have been in use for a long time include absorption.
"Liquid absorption, adsorption, and physical absorption based on pressure fluctuation," Tuomas Koiranen, Professor of Process Technology, lists examples of widely applied techniques.
Resource efficient gas separation is already an essential part of research in many fields – especially in the development of power-to-x (P2X) technologies.
"There are many possibilities for interdisciplinary collaborations, and LUT is good at taking advantage of them. For example, experts in chemistry and energy have found each other successfully, resulting in a number of P2X studies," Kallioinen says.
left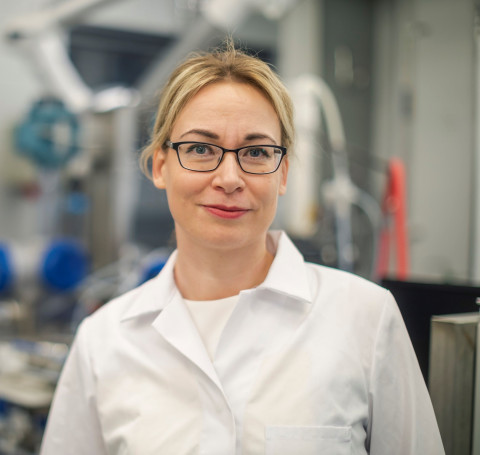 right
Building a new, internationally competitive cluster of expertise
LUT has declared clean air and the utilisation of raw materials in the atmosphere as one of the cornerstones of its strategy. Following its strategy, LUT will support gas separation research through new hires and significant investments.
"We have identified an opportunity to create an expertise cluster of national and international importance. Few Finnish research institutes are investing strongly in gas separation," Kallioinen points out.
The first new gas separation expert hired by LUT is Nima Rezaei, who started as an assistant professor on LUT's tenure track in autumn 2020. Rezaei is a native of Iran and has worked in many countries. Recently, he has focused on gas separation in ionic liquids.
"The costs of carbon dioxide capture and recovery are a key part of the achievement of climate and carbon neutrality targets in the EU and the entire world. My work as a researcher aims to bring the costs of technological solutions down," Rezaei describes his mission.
LUT is currently building a new gas separation laboratory in a freight container on its Lappeenranta campus. The container is a cost-effective solution in terms of safety aspects.
"Our aim in separation technology is to enable novel processes to proceed as fast as possible from the laboratory to pilot equipment and the so-called demo scale in industry. In addition to individual separation materials and operations, we want to understand overall processes and production plants comprehensively as an entity. Obviously, this applies not only to gas separation but to all our separation and process technology research," Kallioinen says.
Gas separation with membrane technologies is an emerging research area
LUT is strengthening its research by recruiting a professor specialising in membrane gas separation in 2021. Membrane technologies can be applied to carbon dioxide capture and recovery and the utilisation of carbon and hydrogen as raw materials.
"Compared to other gas separation methods in frequent use, membrane technologies have many advantages: their carbon footprint, operation costs and equipment size are significantly smaller," Rezaei outlines the field of his future colleague.
Rezaei says he is excited about being part of LUT's multidisciplinary research groups that turn emissions previously considered a problem or waste into opportunities.
"For example, recovered carbon dioxide can be used to make many products carbon-neutrally," Rezaei describes. He is referring, among other things, to synthetic fuels, biofuels, valuable carbon-based products and edible proteins. These have all been researched at LUT in recent years.
Tuomas Koiranen is heading a team that is developing the production of carbon products such as graphene and carbon nanotubes from atmospheric carbon dioxide. The research project Neo-Carbon Food developed production processes for so-called electric food, and several research projects are currently promoting the manufacture of synthetic fuels.
Moreover, in December 2020 Harri Nieminen from Koiranen's team completed his doctoral dissertation on P2X in chemical technology – one of the first of its kind in Finland. The study combined membrane contractor–based carbon capture and chemical production with P2X technology.
By utilising membrane contractors, carbon dioxide can be recovered from industrial flue gas and other process flows efficiently.
"The greatest advantage of membrane contractors is that a very small device can hold a recovery capacity corresponding to enormous wash towers that apply liquid absorption," Koiranen relates a recent research example.
"In the future, for example an ocean liner could hold a compact carbon capture unit and small fuel production equipment utilising the captured raw material. The vessel could then operate partly based on its own energy production," Koiranen envisions.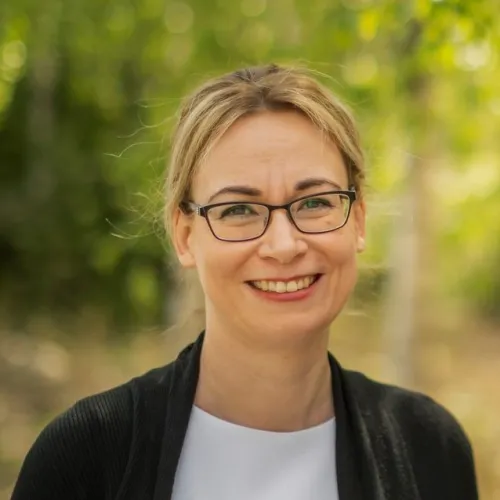 Mari Kallioinen-Mänttäri
Full professor (tenured)
Separation Science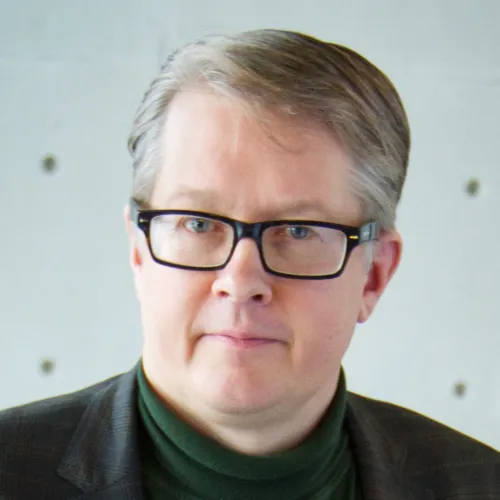 Tuomas Koiranen
Full professor (tenured)
Separation Science