In Finland, clean air is a given. We can trust that it is safe to breathe. If there were hazardous gases in the air, they would irritate our eyes, dry our skin, make us cough, and induce nausea. Without clean air, life could not go on.
"Clean air is important for our health and the environment. It should be a human right, but unfortunately, poor air quality ruins lives and reduces life expectancy," says Jesse Tikka, MSc (Tech.). Tikka is an LUT University alumnus and got his degree in chemical engineering.
 
Tikka works as a sales manager for Gasmet, which designs and manufactures gas analyzers and emission monitoring systems. Climate change has boosted business in the field: emissions cannot be reliably reduced if they cannot be measured.
 
"Our devices apply a certain type of infrared spectroscopy (FTIR), which can measure several gases simultaneously with one device. Different components have their own specific way of absorbing infrared. Therefore, gases have something like a fingerprint that makes them identifiable," Tikka explains.
left
More accurate measurements for power plants and waste incineration plants
Tikka's clients include power plants and waste incineration plants. Environmental permits obligate them to monitor a number of emissions. The plants need to remain within certain boundary values.
"Emission monitoring systems need to be reliable. If they fail and the failure cannot be fixed by a certain deadline, in the worst case, the plant will need to shut down. This becomes very expensive very fast."
The EU and Finland are continuously tightening their emission limits. Therefore, emission monitoring requires increasingly accurate and wide-ranging equipment.
 
"Emission monitoring systems are continuously being developed to meet the demands of legislation and industry. The devices are already highly automated, and their condition can be controlled remotely."
 
Nevertheless, customer relationships are personal, and robots cannot tend to them. In addition, understanding complex causalities and fighting misinformation on climate change still requires a human touch.
right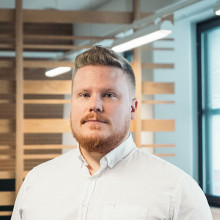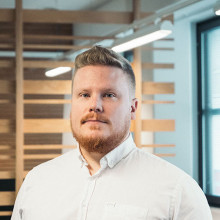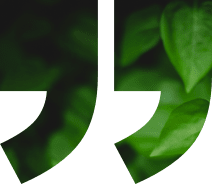 Many technology experts can tackle societal problems hands on and develop new solutions to them.
In the business of the future
Tikka is motivated by the direct connection if his work to the greatest problem of our time: climate change. He especially enjoys how varying his duties are. Tikka considers the lack of time challenging in his work – the work never ends.
"It is rewarding to be able to contribute to emission reduction and to export Finnish expertise. Thanks to research and science, we can develop even better equipment. A comprehensive understanding of related phenomena is important in order to find new solutions."
In addition to chemical technology, Tikka has studied business and industrial engineering and management. His education background fits his job to a tee. His duties require knowledge of both technology and business. In addition, his work demands anticipation, patience, the ability to manage large entities, and good interaction and presentation skills.
 
"Many technology experts can tackle societal problems hands on and develop new solutions to them. You could say that I'm in the business of the future."
right
Emission monitoring from the Arctic to the Amazon
Gasmet is a Finnish technology group that designs and manufactures monitoring and analysis solutions for climate research and industry.
Gasmet's gas analysis systems and emission monitoring solutions measure e.g. emissions from industrial processes, gases emitted into the atmosphere by natural sources, and gases in work environments.
Gasmet's FTIR technology can identify and measure over 400 types of gas. The company's technologies are applied from the Arctic to the Amazon.
Source: www.gasmet.fi
Future professions in the clean air industry?
1. Emissions engineer
An emissions engineer could develop more accurate and wide-ranging monitoring technologies for emission measurement and separation to reduce emissions. Emissions engineers would apply a variety of measurement technologies and processes. The work would combine environmental engineering, chemical and software technology, and futures research.
2. Remote control coordinator
A remote control coordinator could oversee emission monitoring equipment anywhere in the world with a smart analytics and monitoring device that is portable like a cellular phone and signals as needed. The device would also enable following how an emission monitoring device fixes itself and making additional adjustments.
 
3. Fake data analyst
 
Fake data analysts would collect and analyze fake data and oppose it. In this job, artificial intelligence would be an important tool, collecting data rapidly and presenting it in an easily analyzable form. The job would require digital and social media skills and patience.
 
Other possible job titles of the future
robot manager
climate specialist
food innovator
zero emission architect