The Package-Heroes project, funded by the Strategic Research Council (SRC) of the Academy of Finland, studies and develops eco-friendly, commercially viable food packaging solutions that meet consumer needs. The project promotes the sustainability of packaging in collaboration with businesses, non-governmental organizations (NGOs), consumers and decision-makers.
Packaging innovations have a long journey ahead of them to become profitable business and export products. The adoption of new packaging solutions requires collaboration between the packaging industry and food producers. We at LUT University are exploring how cooperation between companies fosters environmentally responsible business and how environmental responsibility influences business models and decision-making in companies.
Research in support of political decisions and how it profits businesses
Because of our sponsor, the Strategic Research Council (SCR), Package-Heroes is not an ordinary project involving straight-forward collaboration with individual businesses. Strategic research is of a high scientific standard and, in a way, commissioned by the Government. Projects that receive SRC funding are chosen by a panel of international experts. In other words, the research is detached from politics. Our researchers actually steer policy-making by providing scientific knowledge to support political decisions.
SRC projects do not benefit companies in a straightforward manner. From an ethical perspective, our researchers cannot take a simplistic stand in favor of or against certain viewpoints. As different fields of science examine matters from different perspectives, it is important environmental questions also include the business angle.
What if the sustainable packaging criteria developed in our project did not include the notion that packaging should support the business of actors in the food chain? This might result in legislation that would make the activity of business enterprises extremely difficult: In the worst case, companies include information on the content of the package, select package sizes that are appropriate for given purposes, design logistically efficient packages or protect the goods in the package sufficiently.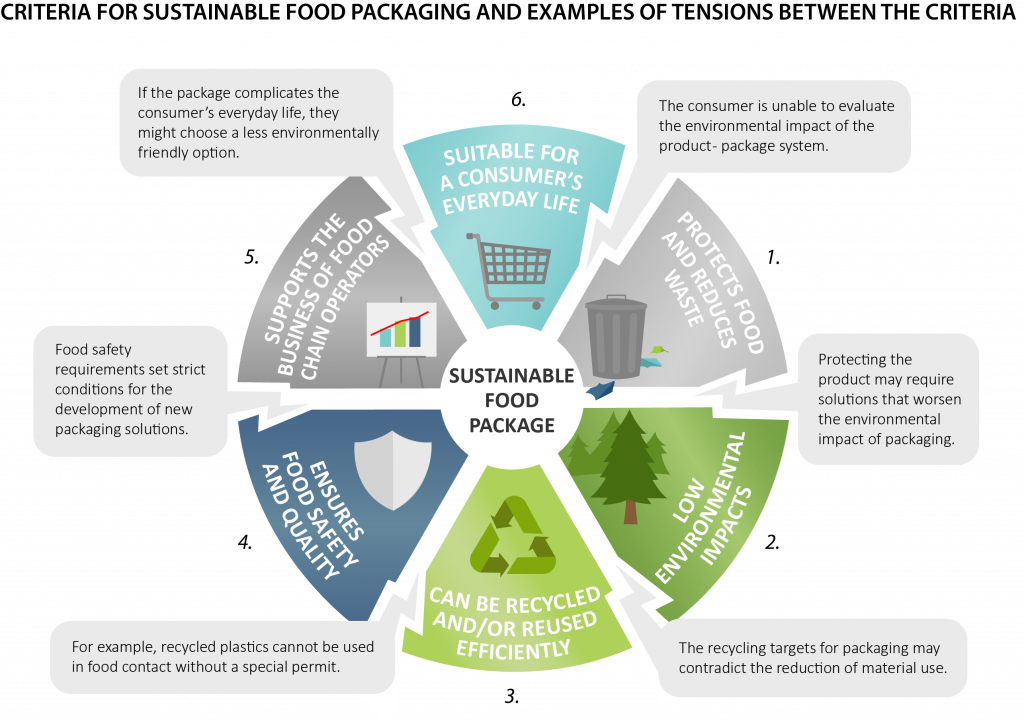 It would be extremely important to incorporate the business perspective into more and more SRC projects. Companies and entrepreneurs are almost always part of the solutions to society's problems, and researchers could take up their viewpoints in a more credible and balanced way than an individual company could. Usually only larger enterprises have influence nationally or in the EU.
Strategic research introduces companies' voice into political decision-making 
The SRC only funds research institutes, which means individual business enterprises cannot be the primary recipients of funding. In the funding application stage, however, letters of support from companies help to demonstrate the societal importance of the projects.
Businesses may become involved in the projects through interactive stakeholder events. Hundreds of corporate representatives have taken part in our Package-Heroes events. This type of cooperation has helped our researchers to understand the company viewpoint, introduce their results to businesses and find out where politicians and non-governmental and environmental organizations are coming from.  
It is also vital to engage small and medium-sized enterprises (SMEs). Even though cutting-edge eco-friendly packaging solutions may require investments and technology beyond the means of SMEs, other ecological solutions may also exist. 
SMEs may also lead development by launching new business models or disrupting industry structures. Disruption means challenging existing practices with innovations based on new technology. Examples in the packaging industry include start-ups that develop and disseminate deposit-based recyclable packages, such as Kamupak, CirclePack and Repack. 
Sustainability decisions are difficult but need to be made now
It is undoubtedly frustrating and difficult to follow the current public dialogue – a tug-of-war involving issues such as the climate, biodiversity or social sustainability.
The devil is often in the details, and sustainable decision-making is far from simple. Nevertheless, decisions need to be made constantly. No one can afford to wait for scientists to devise the perfect solution. The basic philosophy of science is to approach the truth and continuously correct and improve our understanding, and therefore the Package-Heroes project has yielded four rules of thumb which will hopefully help make better decisions when the need arises:
Action. Can we do it? Do what you can to improve sustainability right away: get more information and learn to be better in sustainability-related issues. Adjust.
Need. Think about whether there is demand for the activity. Does someone benefit from the solution (people, planet or businesses), does it provide added value, is there a market gap?
Payback. Is the activity worth the trouble, who receives the value, are there drawbacks?
Love. Alongside the more rational criteria, take in the emotional and subjective factors. Do clients, investors, shareholders and society love the activity?
The partners of the Package-Heroes project, funded by the Strategic Research Council of the Academy of Finland, are the LUT School of Business and Management, the Natural Resources Institute Finland, VTT and Åbo Akademi University.