On this page
When the conversation turns into sustainable business themes at the LUT School of Business and Management (LBM), Professor Laura Albareda's name comes up almost every time. Albareda seems to have a hand in everything regarding the topic: education and courses, research, enterprise cooperation and even cross-disciplinary research with other schools of LUT University.
At present Albareda is excited to work with engineers on the SCI-MAT research platform (Sustainable circularity of inorganic materials) to study and design sustainable and circular business models. SCI-MAT examines the circular economy models of metals and industrial minerals by utilizing municipal and electronic waste and side flows from mining and other industry as raw materials.
The idea is to create reusable materials with mechanical and hydrometallurgical processes.
The joint platform of LUT School of Business and Management, LUT School of Energy Systems and LUT School of Engineering Science is pursuing funding from the EU or Finnish investors to generate breakthrough knowledge.
"Currently, we are working on a proposal on a Li-ion battery recycling project. The engineers are aiming to separate battery metals (Al, Cu, Mn, Co, Ni, Li) from used electrical vehicle Li-ion batteries that are at the end of their life cycle. The separated and purified battery metals can be reused as secondary raw materials to create new battery cells."
"And my job is to create a new business plan to sell novel technologies, the recycled battery cells and the recycling piloting plant to the European market", Albareda explains.
Albareda adds that she has learned a lot from her cross-disciplinary work.
"Engineers are much more pragmatic than economists. Their results are published fast compared to social scientists!" she says laughing.
left
Truly an example of sustainable thinking
Albareda could have stayed in the U.S. in Boston, Massachusetts, where she worked after her PhD, but she chose Finland. She explains that when she finished her PhD, she could not find a potential innovative business sustainability environment in Spain, her native country, so she headed to Boston.
Albareda describes that Paavo Ritala, Professor of Strategy and Innovation at LBM, got her interested in Finland and LBM.
Ritala recalls meeting Albareda around 2014, when some colleagues from the Spanish Deusto University introduced Ritala to her. At the time, LBM was expanding its international networks in the field of sustainable business, and in the fall of 2014 Albareda started as a visiting professor at LBM.
"Ever since then, I have had the pleasure of collaborating with Laura in research, supervision and teaching. Laura is a really passionate and hard-working scholar, who deeply cares about sustainability and ethics in business and in a broader sense. She has brought this thinking to LBM over the years and has helped dozens of students and colleagues to expand their thinking on sustainability as a systemic, institutional, and global phenomenon", Ritala explains.
Albareda is an experienced and award-winning researcher whose main research topic is business collective action and polycentric governance. She also specializes in the circular economy and innovation for sustainability, value creation and business strategy.
Nowadays, Albareda teaches M.Sc. courses and has various responsibilities at LBM, including several courses on sustainable business and responsibility.
Albareda says she appreciates the Finnish government for understanding the importance of scientific research. The government recently canceled the € 40 million cuts to research funding it had planned for the following year.
"In Spain, it is more difficult to get funding. It seems that in Finland, decision-makers are more aware of the huge impact that education and research have on society's well-being and prosperity."
In addition, Albareda mentions the lack of visible poverty in the Finnish society compared to the U.S. In Albareda's eyes, the Finnish social security and public health care are great advantages.
"You have a fine, functioning society and the government takes climate change seriously. Many Finnish enterprises are undertaking climate actions too. In many ways, this country is truly an example of sustainable thinking."
right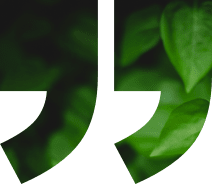 People are not born equal, but the Finnish public schools even things out a bit.
Be proud of your university and graduation
So, although Albareda has yet to see the Northern Light she has been longing for, she is already sold on Finland. She highly appreciates the public education system and sees it as an important tool to increase equality. Albareda's parents worked long days in a small shop they owned to provide education for their daughters.
"Of course, people are not born equal, but the Finnish public schools even things out a bit. The quality of education is high in Finland, everybody learns to read and write, and higher education is accessible to everyone. All this is something to be very proud of."
Albareda has two children who went to a private school in Spain to learn English properly. The parents didn't want their offspring to forget the language skills they gained while living in the U.S.
"In Finland, English is taught from primary school – I think it's amazing!"
Albareda says that in the U.S., people are very proud of their university and graduation.
"Finns should embrace this attitude too. LUT is a great university and at the level of many other important universities in the world, but it needs more envoys to spread word of its excellence. The appointment of Mika Ruokonen as an industry professor at LBM is a good example of a potential envoy."
Connecting research to more impactful goals
In November many Finns escape to southern Europe in search of sun and heat. Albareda admits she misses the Spanish sun and food every now and then. She was not able to visit Spain for two years due to the COVID-19 pandemic.
"Sure, the darkness in Finland in the autumn can eat away at you. But the weather is not that important when I work. I'm mainly indoors with my computer no matter the weather. And Finnish central heating systems are excellent. Besides, I love the snow in Finland!"
Albareda says she has always felt very welcome in Finland and at LUT. She supposes that integration might have been easier for her as a European compared to non-European immigrants, for example. For Albareda, Finland has been the right choice. She feels that the atmosphere at LBM is very friendly, which helps when the work-load gets heavy.
"A career as an academic researcher is very tough. You get results painfully slowly. You find yourself thinking that you will never get your research article published and you will never get a position. You have to accept that sometimes your research funding application is rejected. You have to get up again and again. Academia is a very demanding and competitive environment."
Still, she would not have it any other way.
"You could say corporate sustainability is my agenda. We have to find means to fight climate change. The way I see it, it's not just about individual choices. It is about collective action. Business is one of the main problems. We have to make an impact to change thinking in enterprises. I want to connect research to more impactful goals – and Finland is a good place to experiment with this."
Laura Albareda
Born in Spain, Catalonia. Lives in Helsinki, Finland.
Professor of Sustainable Business and Entrepreneurship (tenured) at LUT School of Business and Management 2021–
Associate Professor at LUT School of Business and Management 2017–2021.
Research group: Sustainable business; cross-sector interactions and systemic change.
Post-doctoral fellow in Boston College Carroll School of Management 2009–2011.
Research Fellow and part-time professor in ESADE Business School, Barcelona 2000–2008.
Several academic merits such as Best Business Ethics Paper Award in 2019.
Over 64 research publications, opponent for several doctoral theses.
Visiting  professor in Deusto Business School, Spain.