On this page
"Consumers feel that a luxury brand's charitable donations and community engagement might not reflect genuine caring. People may consider them a marketing ploy and an image booster," says Assistant Professor Jenni Sipilä of the LUT School of Business and Management. Her professorship was a donation to LUT's Lahti campus.
Corporate social responsibility engagement by luxury companies may, surprisingly, decrease sales revenue growth and brand value growth in the long run. This finding caught researchers from LUT University in Finland and the universities in Mannheim and Bochum, Germany, off guard and required further investigation. The researchers selected companies such as a luxury car dealership for further scrutiny.
Sipilä analyzes that consumers' negative chain of thought stems from a perceived conflict between the dominating and exclusive values a luxury brand represents and caring for social causes, for example through donations to organizations such as Unicef.
"Consumers today are refreshingly critical and skeptical. For example, promotional communication about ecological actions by companies and organizations may easily be understood as greenwashing."
Together with her colleagues from Germany, Sipilä conducted a study on consumer reactions to luxury companies' corporate social responsibility engagement. The study was entitled Corporate Social Responsibility in Luxury Contexts: Potential Pitfalls and How to Overcome Them, and it examined tens of well-known luxury brands, such as Bulgari, Burberry, Christian Dior, Hermès and Tiffany & Co.
The research paper was published in the Journal of the Academy of Marketing Science, which made the Financial Times Research Rank, which lists the world's top 50 business journals.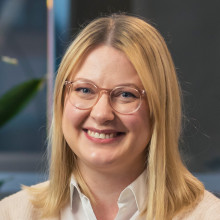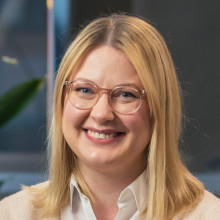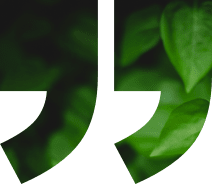 Consumers today are refreshingly critical and skeptical. Ecological actions by companies may easily be understood as greenwashing.
Not just any old CSR advertising will do
What should luxury companies do to convince the public of their social responsibility?
"We found out that consumers appreciate it when luxury companies invest in their employees' well-being. They considered it a more sincere gesture than donating to charity, for example," Sipilä says.
Companies can also win consumers over with sustainable brand framing.
"An example of such a brand is the electric vehicle manufacturer Tesla. The point is how the company communicates its green values. Not just any old CSR advertising will do; the matter must be presented in the right way," Sipilä relates.
Sipilä has studied sustainable consumption and consumer psychology for a long time. She claims to have indulged in large-scale shopping in the past and planned vacation trips around shopping. Sipilä says that her research topic has affected the way she thinks. She now buys things only when she needs them, and even then, she opts for high-quality items.
"Shopping just for the sake of shopping isn't that much fun for me anymore. I have consciously reduced consumption, and instead of buying something new, I may raid my mom's wardrobe first."
No use force-feeding green choices
Five years ago, Sipilä became a vegetarian and realized that change is not always easy for the people closest to you.
"In the beginning, my live-in partner and I prepared separate meals, but these days, he's quite content to munch on vegetables with me."
Sipilä does not believe in force-feeding green choices. She mentions electric cars as an example: if you suggest that your friend trade in their gasoline-burning car for an electric one, they may take it as a provocation. Sipilä explains this is connected to a person's moral identity – the idea of oneself as a moral being.
"People may feel you are implying that their morality is questionable if they do not have an electric car. Nevertheless, consumption decisions depend on a large number of aspects: family background, values, education, culture, and attitudes toward sustainable development."
Admittedly, price is a factor in decisions to purchase luxury items. Consumption is also a matter of resources.
"Students may not have the means to buy Finnish design products such as Artek chairs – at least not fresh from the factory. I know I didn't. However, flea markets and second hand apps have gained momentum, and sustainable quality can be purchased and recycled on a smaller budget."
COVID reduced consumption
The COVID-19 pandemic has generally reduced consumption. People are more uncertain about their financial situation and hesitate to make large purchases. In addition, people fly and travel less than before the pandemic.
"People tend to seek experiences in digital environments, and many prefer supporting local businesses," Sipilä points out.
Sipilä admits to owning a few luxury products. She purchased them because she felt they were a sustainable choice. She does not pursue luxury items for their status alone.
"The luxury products I've bought are timeless and made of high-quality materials. I don't feel this is always the case for luxury products."
Sipilä and her partner make do without a car. They have chosen to live near public transportation. Nonetheless, Sipilä confesses she dreams about a luxury brand electric car – it represents not only sustainability but also forward-looking, elegant design.
Sipilä hails from Kouvola, Finland, a city with a great many car enthusiasts.
"I became interested in research because I'm curious and want to understand human behavior in particular. As a researcher, I can make the most of my curiosity and make a living out of it. What also appeals to me in research is how varying and international the work is."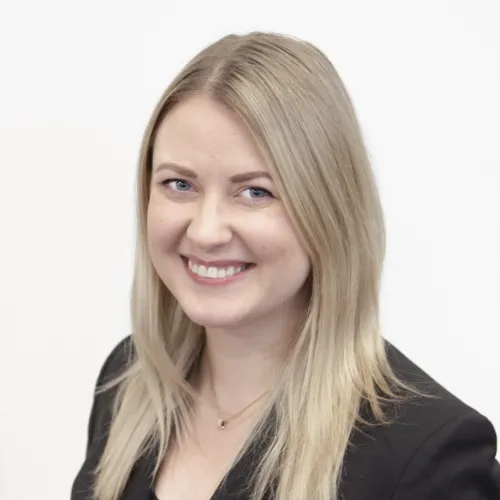 Jenni Sipilä
Assistant Professor (Tenure Track)
Business Studies