What a pickle: How can your team fill a 1.5-liter bottle with water from Lake Saimaa without plunging the bottle into the lake? Here's how: you simply take a mouthful and spit it into the bottle, and because you're working as a team, you take turns taking sips from the lake.
"Don't swallow!" yells one of the students.
Creativity, innovativeness and collaboration go a long way in completing the outdoor challenges in the Academic Adventure of the LUT School of Business and Management. This year, the event attracted a record-breaking 190 students. The playful competition has taken place since 1999, and students have been waiting on pins and needles for it to start up again after COVID-19 restrictions.
left
The Academic Adventure included tasks such as blindfolded hurdles, putting on a play, writing rap lyrics, and improvised business pitches. One task involved a trust exercise where you fall back and your team catches you, and another had teams imitating a remote control and its batteries.
The business student association Enklaavi is in charge of the arrangements, and the program is planned and executed by staff members and more advanced students.
"Speed is not the only way to score points; also teamwork and helping your friends factor in," explains student advisor Rosa Kinnunen, a third-year student at the LUT School of Business and Management.
Kinnunen was responsible for the planning of this year's Academic Adventure. Even though she enjoys watching the newcomers have fun, she wouldn't want to step back in time.
"My first year of studies was a lot of fun, but I'm into different things now. Studies are about more than just parties. For instance, last summer, I got to work at the university," says Kinnunen.
Kinnunen feels studying at LUT is the best: "The atmosphere is great. I made life-long friends right off the bat."
right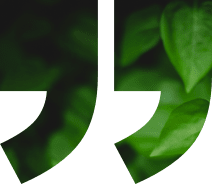 LUT has such a good reputation that there's no reason not to stay.
Students are cheering each other on in the cold autumn weather. Some are doing jumping jacks to keep warm, and others have pulled on a winter coat and hat.
Hanna Kettula from Jyväskylä, Akseli Salminen from Kaarina, Nea Luomanen from Suomussalmi and Elmo Aavela from Lappeenranta have just pitched their business idea to a panel of judges. Actually, the four freshmen had come up with three ideas: an electric rental car for students, five free-of-charge journeys for students on local buses, and car sharing for students far from home.
"Electric cars align nicely with LUT's sustainability themes, but you should think carefully about what pitch to lead with," guides Roosa Grönberg, one of the judges andthe chair of LUT's student union.
Luomanen was only three points shy of admission in the business school's entrance exam. She is now carrying out open university studies in the LUT Highway program to gain credits towards a degree. The program will enable her to reapply through a special pathway next year.
"I also thought about studying medicine, but business somehow felt more like my thing. Lappeenranta is close to nature, people are friendly, and the sense of community is strong," Luomanen raves.
LUT University is often the obvious choice when Lappeenranta residents are choosing a place to study. This was also the case for Elmo Aavela: "On the other hand, I've lived here all my life, so experiencing other places might have been a good option. But LUT has such a good reputation that there's no reason not to stay here."
And the freshman party is only getting started.