The new professorship will be founded with a million-euro donation made to the LUT Business School. The donation is the largest ever made by a private person to the school during its nearly 30 years of activity. The donors, Jalo and Anja Paananen from Lahti, Finland, have decades of experience of the business world, as Jalo Paananen is the founder of the Peikko Group, which supplies concrete connections and composite beams. Paananen also founded the engineering export company Makron and purchased and developed Eimo into a listed manufacturer of mobile phone cases.
Jalo Paananen says that Finns need to adjust their attitude to sales. As long as selling is considered an auxiliary activity, Finland cannot conquer the world markets.
"This bad attitude is something we need to uproot. A company's money comes from its customers, which is why customers need to be at the centre of attention in sales. We need to know our customers and offer the right solutions to their problems," Paananen outlines.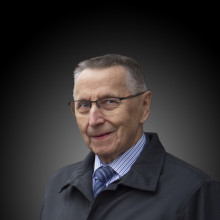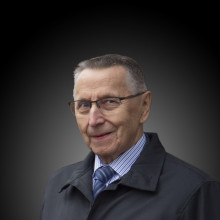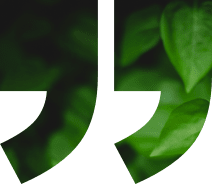 Familiarity with marketing theory alone is not enough. You need to be aware of history – also financial history – and show an interest in the customer's affairs.
"Selling innovations is the moment of truth"
LUT has systematically aimed to open students' eyes to the worth of sales. To this end, the LUT Business School has even conducted a survey to find out how students feel about sales. The preliminary results indicate that students do not rate sales skills in Finland very highly.
"We have studied international marketing at length, including how Finns are doing on global markets. Sales seems to be an afterthought even though the old saying goes that sales is the most important function of a business," says Sami Saarenketo, Dean of the LUT Business School.
Saarenketo mentions that the donation is important because without it, the school could not finance the sales professorship and other work developing sales.
"LUT is generating many new inventions and innovations, but selling them is the moment of truth. We usually don't pay attention to sales until the very end of the process. Nevertheless, customers should be included from the start," Saarenketo asserts.
Attempt to get Finland back on its feet
Anja Paananen maintains that good language skills do not amount to much if the seller is not well-rounded and knowledgeable.
"The seller should be able to carry a conversation about something besides the product he or she is selling," she says.
Jalo Paananen adds that familiarity with marketing theory alone is not enough.
"You need to be aware of history – also financial history – and show an interest in the customer's affairs and country of origin."
Paananen dislikes the term 'networking' but says the idea behind it is important. If you want to sell something, you need to get to know as many people as possible. In addition, an extensive social circle will turn out useful when you are in a tight spot.
Peikko Group, known for its Deltabeams and composite columns, currently operates in over 30 countries and has 1 800 employees and a turnover of roughly 230 million euros. Peikko has grown from a small startup in an old barn to a world-leading actor in its field. The company is headquartered in Lahti and remains family-owned. Topi Paananen has been in charge of the company's international pursuits.
Over the years, Anja and Jalo Paananen have also donated to other Finnish universities. This time they selected LUT as the recipient because they thought it had developed in an interesting direction in recent years.
"We're not looking for any special recognition here. We simply want to support the LUT Business School and the entire university in their attempt to get Finland back on its feet," the Paananens say.
Jalo Paananen points out that LUT may in a decade be a marvel of education if it commits to its goals.
Sami Saarenketo
Dean of the LUT Business School
tel. +358 50 3086181
sami.saarenketo@lut.fi
Jalo Paananen
tel. +358 50 313848