The Research Council of Finland has selected four new Flagships for its Finnish Flagship Programme. LUT University's team specializing in computational engineering is involved in the FAME flagship, which focuses on mathematical modeling, observation, and imaging and is coordinated by the University of Eastern Finland. 
The FAME project aims to improve global well-being by developing methods in applied mathematics and physics that offer solutions for healthcare, clean industry, and environmental sustainability. Applied mathematics and physics are utilized in the project for medical imaging, industrial process monitoring, non-destructive structural testing, and satellite data analysis. 
"The eight-year funding enables us to carry out long-term development in our research. For instance, we can expand our industrial collaboration and enhance our development cooperation in mathematical education and research in Africa," says Professor Tapio Helin, who leads the project at LUT. 
right
Tilaamalla uutiskirjeemme saat sähköpostiisi noin 1–2 kertaa kuukaudessa luettavaa tutkimuksestamme puhtaaseen energiaan, ilmaan ja veteen sekä kestävään liiketoimintaan liittyen.
According to Helin, the funding for the flagship project reflects the rapidly growing role of applied mathematics in our society and provides LUT University with an excellent platform to develop education and research further in this pivotal field. 
"The Flagship initiative gives our university a unique opportunity to increase the appeal of science and mathematics in the surrounding community. LUT is committed to nurturing mathematical skills and encouraging an interest in science among the younger generation. We also aim to stimulate economic growth by actively collaborating with industry partners, training experts, and launching innovative startups." 
The Research Council of Finland will fund the four new Finnish Flagships with a total of nearly 90 million euros over two four-year periods. The Research Council of Finland's Flagship Programme is an instrument that supports high-quality research and increases the economic and societal impact emerging from the research. The Finnish Flagships represent an effective mix of close cooperation with business and society, adaptability, and a strong commitment from host organizations. 
 
left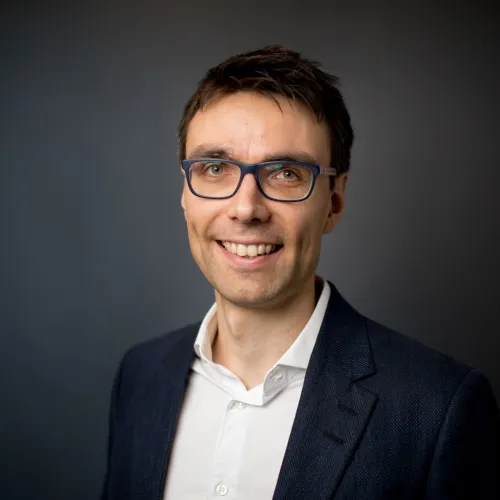 Tapio Helin
Full professor (tenured)
Computational Engineering