LUT University's traditional festivities include the following events:
Friday 27 May 2022
17:00 Conferment ceremony rehearsal, Sibelius Hall, Ankkurikatu 7, Lahti
The rehearsal goes through the steps of the conferment ceremony of the following day. All young doctors, honorary doctors and conferrers take part in the rehearsal.
19:00 Sword sharpening, Sibelius Hall, Ankkurikatu 7, Lahti
A get-together for honorary doctors, young doctors, hosts of honorary doctors, companions of all three, and conferment ceremony officials.
The doctoral sword is a symbolic weapon of the spirit in search for and defence of truth. At LUT University, the sword is worn by those with a doctorate or honorary doctorate in business administration or philosophy. The sword is sharpened with due ceremony with the help of a grindstone and sparkling wine. The sword is held by the young doctor, the sparkling wine is poured by his or her companion, and the grindstone is turned by a marshal.
Saturday 28 May 2022
12:00 Conferment ceremony, Sibelius Hall, Ankkurikatu 7, Lahti
The conferment ceremony starts at 12:00 noon as the academic procession arrives in the auditorium. The audience must be seated by 11.45. In addition to the conferment of doctoral degrees and honorary doctorates, the programme includes e.g. rector's greeting, musical performances and a conferment address. The actual conferment will be performed by conferrers representing different disciplines (technology, business, philosophy). The conferrer presents the doctor with a certificate (and sword) and places the hat on his or her head.
The conferment is followed by a question to the doctor primus, whose identity will be revealed in the conferment. The doctor primus has completed his or her dissertation and postgraduate studies with distinction.
The ceremony will be concluded with the Finnish national anthem, after which the procession will exit the auditorium.
Approximately 15:00 Academic procession 
There is a transportation organized for the participants of the procession (honorary doctors and their hosts, doctors and professors) and their avec from Sibelius Hall to the Lahti City Hall park (Harjukatu), where they line up. Academic Procession moves from the City Hall park to the Lahti Military Cemetery where a wreath will be laid on the Vapauden hengetär war memorial statue. Unfortunately we cannot tell the exact time for the procession, but the estimated time of departure is around 3 pm.
All invited guests are welcome to join the academic procession or they can line up along the route (Harjukatu-Rautatienkatu-Aleksanterinkatu-market square-Mariankatu-Kirkkokatu) to watch the procession. There is no organized transportation for the invited guests, they have to use their own transportation.
19:00 Conferment banquet and ball, Sibelius Hall, Ankkurikatu 7, Lahti
The banquet includes dinner, speeches e.g. for the honorary doctors and an honorary doctor's response.
right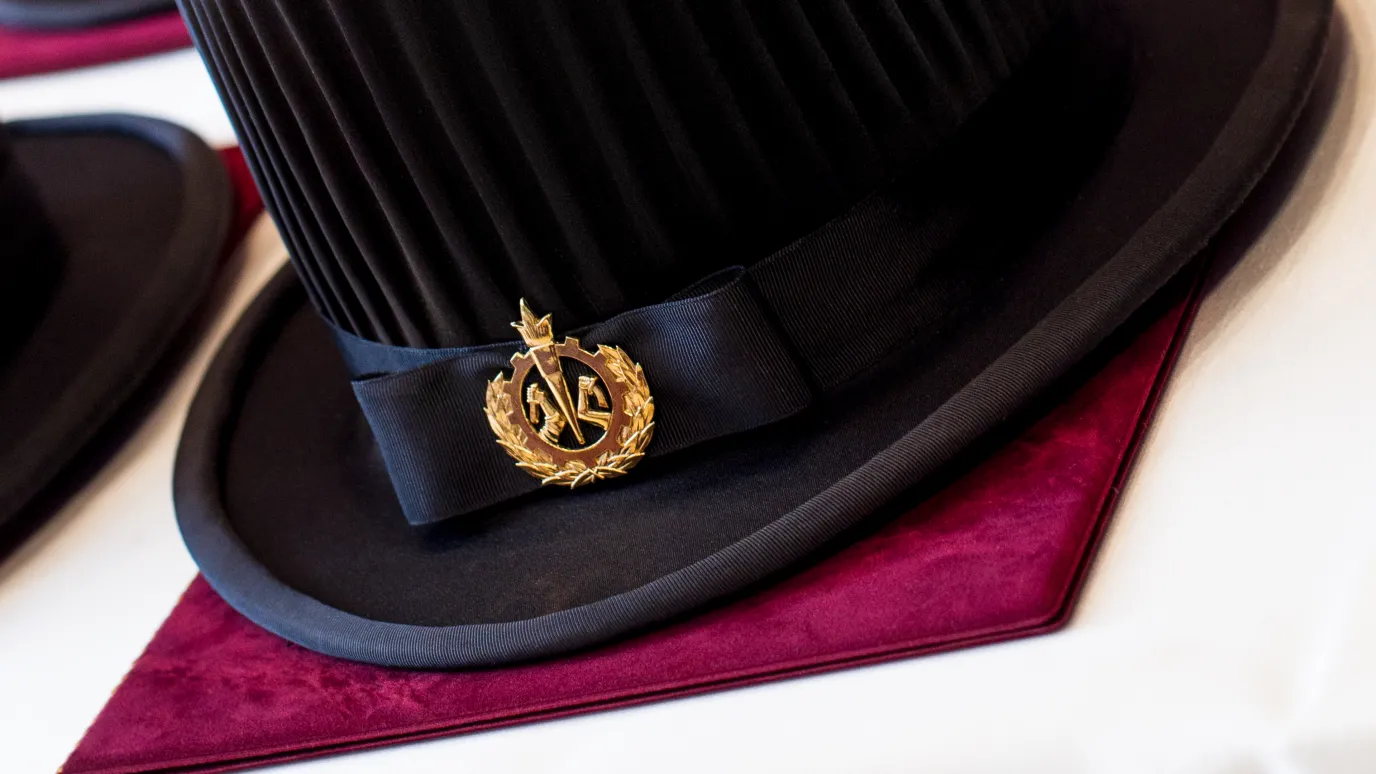 Conferment Ceremony 2022

Seventh ceremonial conferment of doctoral degrees at the Lappeenranta–Lahti University of Technology LUT 2022.