left
Sports as an entity and a part of smart specialization strategy is one of the selected target areas of smart specialization in Päijät-Häme, which responds to the overall innovation policy of the European Union and the competition between different regions. As a region, Päijät-Häme is already a strong player in the field of sports, and will strive to become an international expert in the sports related events, facilities, know-how, training and export of the product and services. This project contributes to the development of regional smart specialization strategy by establishing Sports engineering entity to the sports theme, which supports the areas of knowledge development, business-oriented development activities, research activities and sports exports in the region.
right
Project period:
1.3.2023-30.6.2025
Project funding:
Päijät-Hämeen Liitto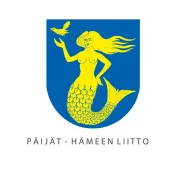 The purpose of the project is to implement activities in line with the goals of the smart specialization strategy and to improve the region's competitiveness, know-how, and research and training activities through the Sports engineering. Sports engineering enables, for example, the development of new data and simulation-based methods for coaching, training and professional sports. In addition, it enables the development of tools and methods that can be used not only to support high level athletes and competitive sports, but also in the development of methods, services and products for everyday movement and well-being. During the project, the concept of the Sports Engineering Research Center Finland (SERCF) will be built, launched and developed. The knowledge environment based on the Sports engineering entity (SERCF), which will be launched and developed during the project, will enable R&D activities and the development of new innovations, sports equipment and technology in cooperation with regional and international companies and start-ups, for example.