On this page
What drew you to Lappeenranta University of Technology when you decided to attend a university?
I had an inspiring physics and mathematics teacher in upper secondary school, where I became interested in topics related to thermodynamics. I graduated from upper secondary school in 1969.
When the establishment of Lappeenranta University of Technology was confirmed and teaching was about to begin, I decided to apply to studies in power engineering there. I had a strong background in mathematics ja physics from school, which helped me in the university entrance exams.
In the first academic year, along with power engineering, students also started studying mechanical engineering and industrial engineering.
My major was thermal power engineering, and my minor was energy economics and electrical power engineering.
left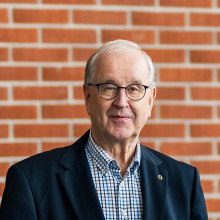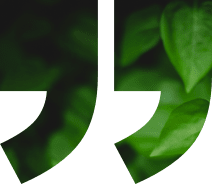 LUT prepared me well for all the tasks I undertook in my professional life.
right
What is your fondest memory of your time at university?
I particularly remember my first lecture: all the new students had gathered in the lecture hall before 9:00 to wait for the lecture to begin. Our lecturer Heikki Kalli arrived at 9:15, teaching us all the significance of the so-called academic quarter – classes starting 15 minutes after the posted starting time.
Another highlight was receiving our traditional student caps on the eve of May Day in 1970 at the old Puu Patria building. The City of Lappeenranta sponsored the caps, and our first rector, Viljo Immonen, handed them to us with the help of Jarmo Kölhi, the municipal manager of the City of Lappeenranta.
My graduation ceremony was in 1973 at the old volunteer fire department house. I was the first to graduate as a Master of Science in Engineering, and during the formal ceremony, I was awarded my diploma and a scholarship worth 1500 Finnish marks.
left
What instrumental skills or values did you develop during your studies?
During my studies, I gained a strong foundation in the fundamentals of my field. The teachings of Professor Pertti Sarkomaa in thermodynamics, for instance, have been invaluable throughout my career.
Comprehensive knowledge of thermal power engineering, thanks to high-quality education, provided a solid base for my professional development. I always made sure to understand the answers to the questions: how and why.
Courses related to the industry were essential. A course on industrial management helped me understand the practical aspects of economics and corporate finance, and a course on labor law educated me about the rights and obligations in the energy sector.
What significant changes or developments have you witnessed in your field since you graduated?
I graduated in 1973, a time when there was a great demand for engineers in the energy sector. There was a global oil crisis at the time, forcing the industry to innovate and adapt.
In the 1980s, environmental issues became prominent in the energy field, and in the 1990s, the liberalization of the energy market marked a significant shift. Internationalization and the integration of various countries' electricity markets were also topical matters.
Most recently, I have observed changes in the energy sector due to the war in Ukraine. Finland has been well-prepared, and our energy procurement has been decentralized. Consequently, the impact of external shocks on the energy sector has been moderate, especially compared to the oil crisis of the 1970s.
right
Born in Joutseno in 1950, currently resides in Lappeenranta.
Studied power engineering at LUT University from 1969 to 1973, the first to graduate from the university.
During his career in the energy sector, he held leadership positions in companies such as Ekono Oy (1973–1978), Oy Kaukas Ab (1978–1990), Oy Metsä-Botnia Ab (1990–1991), Kymene Oy (1991–1996), UPM-Kymmene Oyj (1996–2004), Teollisuuden Voima Oyj (2004–2008) ja Pohjolan Voima Oy (2008–2010). 
Served on the boards and supervisory boards of a large number of companies: Pohjolan Voima Oy, Teollisuuden Voima Oyj, Fingrid Oyj, Kemijoki Oy, TXU Nordic Energy Oy, Posiva Oy.
Retired in the early 2010s.
How have you stayed connected with the LUT community since graduating?
During my studies, I worked as a teaching and research assistant, which strengthened my bond with my alma mater. That connection has remained important to me over the years.
After graduating, I have participated in many celebratory moments as the university has grown and expanded. The inauguration of the first phase of the Skinnarila campus in 1975 stands out in my memory, with Finnish President Urho Kekkonen as the guest of honor.
In my post-career years, I have been involved in university activities as a teacher and mentor, for example. I mentored a group of soon-to-be graduates on a course where we demonstrated the product development process and simulated the organizational structure. It was an engaging project, and collaborating with the students was rewarding.
left
What advice would you give to current students aspiring to succeed in their industry?
Make the most out of your student days.
Use this valuable time to educate yourself on topics that genuinely interest you. I recommend building a strong foundation for your expertise during your studies. LUT prepared me well for all the tasks I undertook in my professional life.
Seize internship opportunities.
Internships offer a unique chance to experience the workings of the professional world and learn essential principles. Try to find a suitable internship position at some point during your studies. Keep your eyes and ears open during your internship and observe how different tasks are managed and handled.
Be open-minded about yourself.
Communication skills are vital in the professional world. The insights of experienced professionals are valuable, often providing keys to personal development. You don't have to agree on everything, but an open mind will take you far. Early in my career, I learned the importance of delegation for example. Be ready to change and evolve.
right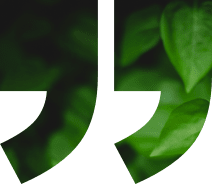 I always made sure to understand the answers to the questions: how and why.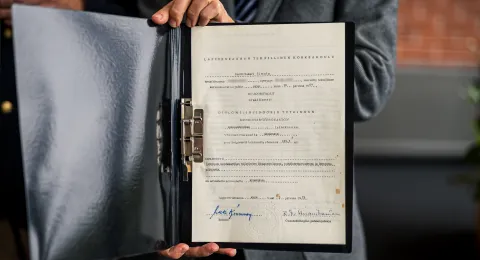 Our university's first Homecoming Day will be held on 13 April 2024 at the Lappeenranta campus. In celebration of the homecoming, we will be publishing alumni interviews throughout the academic year, but you can also enjoy alumni stories at the event.
Registration for the Homecoming Day 2024 event is now open. Please find more information on the event's website.